An STS Employee & Marine Corps Vet Shares Career Advice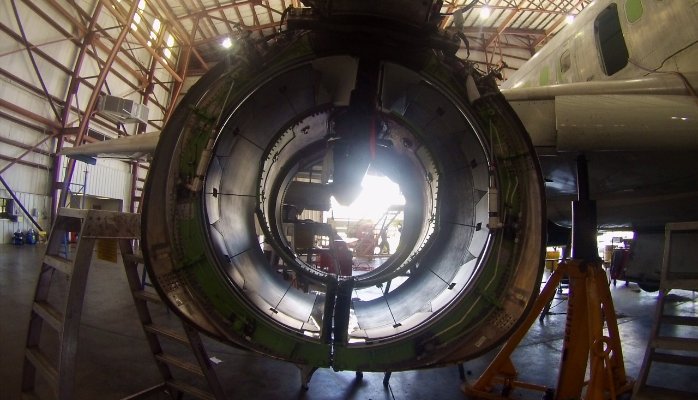 It doesn't take long to experience the truth behind the saying "hindsight is 20/20."
I was very fortunate when it came time for me to transition out of the Marine Corps and back into civilian life. I dedicated five years to learning the craft of aviation maintenance and, to be honest, I felt like I was pretty good at it. Like most first-term service members, one of the last things on my mind was a plan upon separation. All I could think about was getting out.
With every passing day, the grass on the other side was getting visibly greener. In my mind, I was going to get out and find a line of aviation companies wanting to put a motivated aircraft technician like me to work. Little did I know, however, transitioning out of the public and into the private sector was a lot harder than I had originally anticipated.
Soon after my service career ended, I quickly found that without an A&P license or any commercial aircraft experience, I was basically starting from scratch. Fortunately, STS Aviation Group gave me a chance, and I have been able to translate the skills I learned as a Marine into an exciting and lucrative career.
So, what would I tell myself back then, if I could? Get in touch with your local FSDO office and get your A&P license while you're still on active duty.
Companies like STS Aviation Group have special programs to help active and transitioning military members use the training they've received to get an FAA license, which will greatly increase your odds of finding a strong career in the field upon EAS.
If you could go back in time and give yourself one piece of advice to advance your career in aviation, what would it be?
Thanks for taking the time, everyone, and I look forward to hearing from you soon.