Careers Born from Passion Rest at the Heart of STS Aviation Group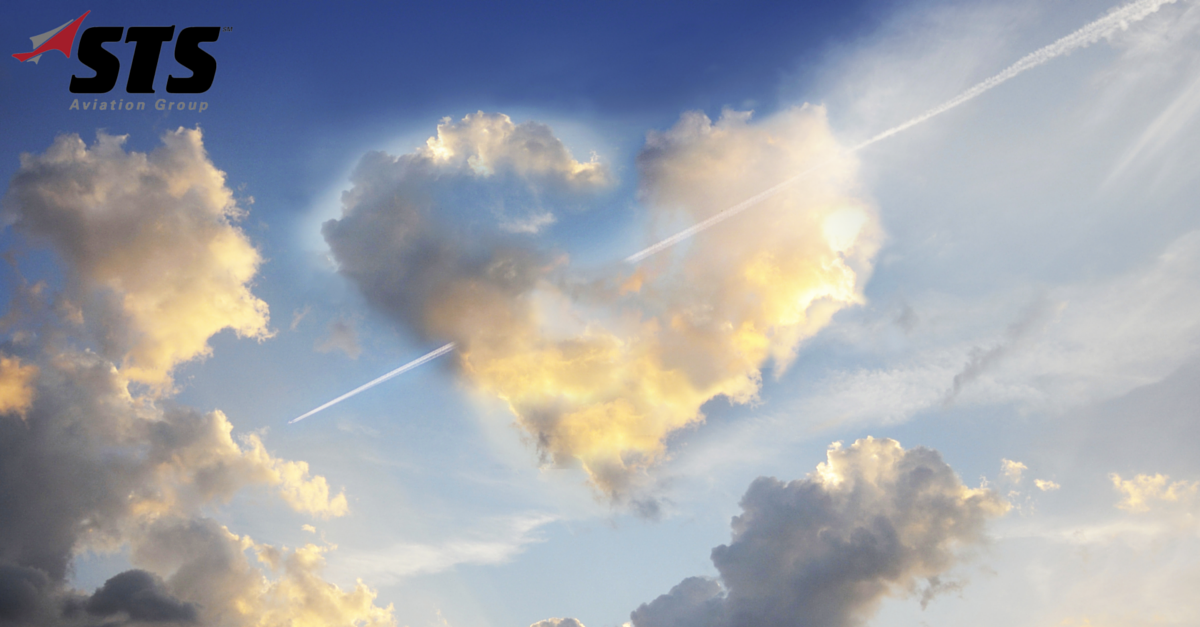 When STS Aviation Group's Marketing Director asked me to write an article around the question, "What excites you about coming into work every day," I had to do some digging. I was interested in exploring this not only on an introspective level, I also deemed it wise to pose the same question to members of my team and see how they'd respond.
Before I get too far ahead of myself, let me circle back and start this story again from its true beginning; when I applied for a job with STS more than 11 years ago.
After learning that STS Aviation Group had an opening, I remember faxing my resume (yes, faxing resumes was very normal back then) and getting a phone call shortly thereafter requesting that I come in for a face-to-face interview. At the time, I had never been on an airplane and knew absolutely nothing about the aviation industry. To be honest, I didn't even know that staffing agencies existed, what per diem meant or anything else about recruitment process outsourcing. Needless to say, I was hired, and the normal period of awkwardness that accompanies the start of every new job quickly vanished on day two when something profoundly important happened. Let me explain…
On my second day working for STS, the other Recruiting Coordinator (that's the role I was hired for, and there were only two of us back then) I was working with called out sick. This left me on my own answering phone calls and trying to navigate the DOS-based system we used back in the day. I was almost to the point of tears shortly after the morning started, but everyone was so patient and understanding. They offered me advice, guidance and words of encouragement throughout the day and keep reminding me that while I was working alone, I was never really alone in my professional pursuits. It was then I knew that I wasn't just a part of strange yet lovable team; I was a member of a supportive / nurturing family and would be treated as such throughout my career.
Now as far as recruiting is concerned, you know that you've truly made a difference when someone says "thank you" for helping them find gainful employment. As a quick but albeit important sidebar, I recently had one of STS' Contract Engineers send me thank-you flowers as a sign of gratitude for helping him find work. That one small gesture quickly reminded me of how amazing it is to be able to offer someone a means to provide for themselves and their families.
I've worked with this particular contractor for almost five years now, but he's only been employed by STS sporadically throughout that time. Despite this fact, I always made an effort to stay in touch. After all, it's a relationship I built from nothing, and I'm proud of that. Why? Because cultivating relationships is what I live for, and I enjoy doing it. Now his gesture of thanks was above and beyond what most recruiters can expect, but it made me feel appreciated, and it also reminded me of why my work at STS Aviation Group matters.
The passion and enthusiasm we collectively possess as a team at STS Aviation Group has no doubt fueled our success. Together, we not only hit all of our staffing goals last year, we greatly exceeded them.
STS' Engineering Staffing Department is on an upward trend again right now, and I don't see that slowing down anytime soon. This fact, above all else, is what makes me happy and excited to come to work every day. I couldn't ask to be a part of a better organization, and I am grateful to my teammates (no, my family) for all the love and support they've shown.
It's not always common to hear people say that they're still excited to come to work after 11 years, but I am. I truly enjoy helping aerospace engineering professionals across the country find work because, to me, that's what this job is all about.