STS AeroStaff Services is Powered by Passionate People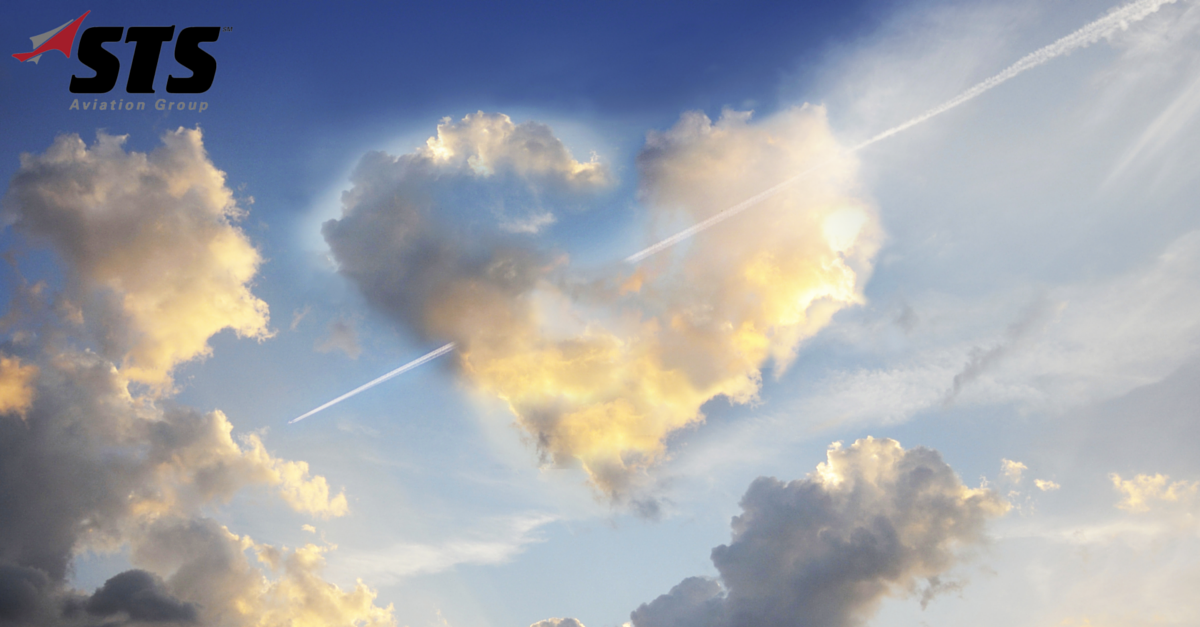 My name is Brian Boje, and I am the Senior Director of Recruiting for STS AeroStaff Services. A few weeks ago, I was asked to write a newsletter article focused on answering the question, "Why are you excited to come to work every day, and how does that excitement translate into success for you and your team?"
For brevity's sake, I could dive right into my response, but that would be disservice to those of you who don't know me. So in an effort to avoid isolating my readers, I think it's best to start with a story; or rather to tell you where my love for aviation spawned from and how that love led me to where I am today.
I became interested in aviation at a young age. I remember having vintage airplane wallpaper covering my bedroom as a kid, and I also remember going to airshows at Davis-Monthan Air Force Base in Tucson, Arizona (I grew up in Arizona). Reflecting on this a bit, I guess it would be fair for me to say that I was always fascinated by aircraft.
That love I felt for aviation as a child carried over into high school. In fact, I was a part of a class that combined science and math, and that very same class became the first high school in the country to make a working / functional wind tunnel. As a result of this, I was given the option to take a free flight-training course, and I even got to fly with a Senator (CNN did a thing about it… no big deal).
The passion for aviation that I once felt as a child soon blossomed into full-blown obsession. After high school, I wanted nothing more than to work in the aerospace industry, though at the time, I didn't know how / when I was going to make that happen.
A few months after graduation, I was offered a job in Marana, Arizona, as an aircraft cleaner. A year or so later, I was promoted to Aircraft Painter. I ended up taking my first contract position with STS in 1992 while working for CTAS in Waco, Texas. I have remained under the company's employ ever since.
I was hired as a recruiter by STS in 1996 when the company's home office was still in Nashville, Tennessee. I was promoted to Assistant Manager of Recruiting in 1999, and I am currently the Senior Director of Recruiting for all of STS AeroStaff Services.
Now that you know a little about me and my passion for the aviation industry, let me try and explain why I'm regularly excited to come to work every day. For me, placing qualified Aircraft Maintenance Technicians into rewarding careers all over the country makes the time and effort I expel worthwhile. I love providing good people with a means to be able to provide for themselves, and this stands as a great source of pride for both me and my team.
It's been said that "If you do what you love for a living, you'll never have to work a day in your life." I love what I do, and trust me, it still feels like work, but that doesn't mean that I don't embrace the grind and rise above the challenges that accompany my professional responsibilities.
At the end of the day, it boils down to this. I lead a team of professionals dedicated to helping aircraft maintenance technicians find work, and I can't imagine doing anything more rewarding with my professional life than that.