STS Aviation Group Will Open a New Office in Denver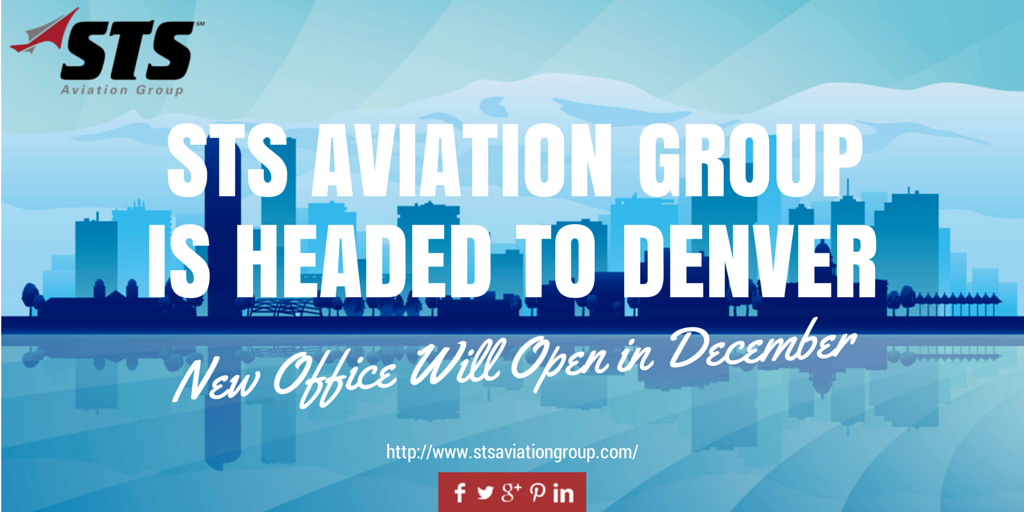 "Go West, young man" is a quote by American author Horace Greeley concerning our nation's expansion westward in the late 1800's.  This quote is relevant to us today because STS is finally taking that advice! Actually… not so much. STS Aviation Group has roots on the West Coast having started in Reno in the mid 1980's before moving to Nashville and, finally, Jensen Beach where we remain today.
Knowing this, it may be more sensible for me to say that STS will be returning to its roots by opening a brand new West Coast base of operations (scheduled to be up and running at the end of Q4, 2014) in Denver, Colorado.
STS has always maintained a fairly centralized operational management focus, but in the recent past that's changed and will continue to do so.  We are finding, especially with our recruiting operations, having coverage into the evenings of the Pacific Time Zone has significant benefits.
Thanks to ever-changing technology, STS has increasingly been able to cover more geographic regions without the need of a West Coast office. However, there comes a time when the size and sheer volume of the opportunities we receive requires a more concrete, long-term investment.
Even though STS has a well developed global footprint in terms of size and scope, we've branched out over the past few years with larger scale centers of excellence in Milwaukee, South Florida and now, Denver.
These Centers of Excellence are so much more than focused customer relation stations or localized inventory pools. They involve full-cycle business operations that work in parallel with our HQ in Jensen Beach. Each center allows us to provide increased support to our existing customer base while giving us the ability to create new opportunities in strategic regions throughout the country.
As we prepare to get the new Denver office up and running, we look forward to supporting each of you even better with this new, expanded geographic reach and extended time zone coverage.