STS Aviation Group Will Open a West Coast Base of Operations in Denver, Colorado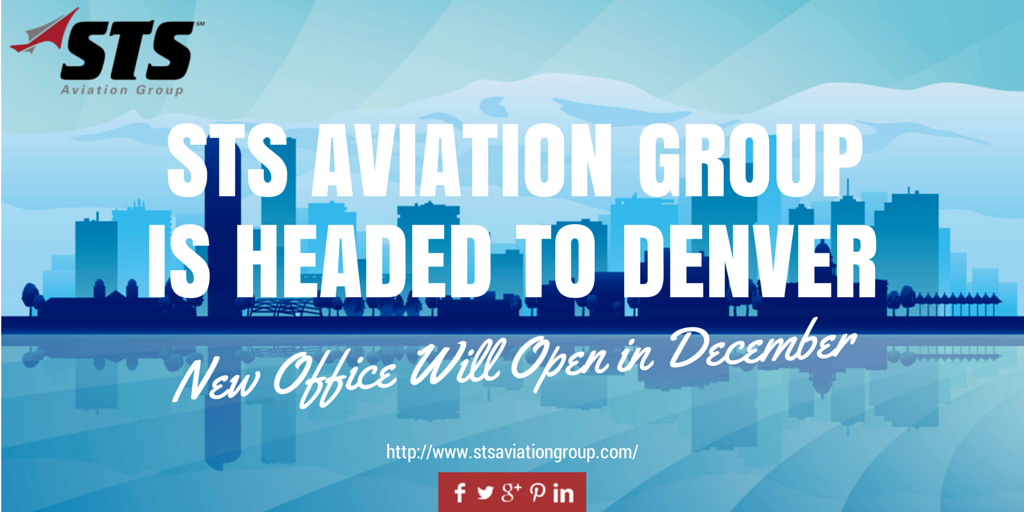 Jensen Beach, October 13, 2014 – STS Aviation Group, the world-wide leader in aerospace staffing, line maintenance services, engineering solutions and aircraft component distribution, announces that it will open a new office in Denver, Colorado, at the end of Q4, 2014.
The Denver office will be spearheaded by Sachi Greene, who has been promoted to Vice President, Western Region. Brian Boje, STS Aviation Group's Senior Director of Technical Recruiting, has also been promoted and will now be in charge of running the company's recruitment operations for aerospace technicians inside the new Denver location.
"These are exciting times," says P.J. Anson, CEO of STS Aviation Group. "The new Denver office will complement our headquarter operations in Jensen Beach, Florida, and will offer the same dependable, cost-effective solutions our clients have come to know and expect."
Staffing for the new office has already begun, and STS is currently looking to add two Recruiters and a handful of Aviation Data Specialists to the team.
"I'm really excited to get the new office up and running," said Sachi Greene, STS Aviation Group's Vice President, Western Region. "It has been a long-time dream of ours to expand our operations to the West Coast, and I am confident that the new team we are building will exceed expectations."
For more information about STS Aviation Group and its Westward expansion, please visit: http://bit.ly/1swZxo7
About STS Aviation Group:
STS Aviation Group is a diversified company that specializes in support services for the aerospace industry through its four divisions, STS AeroStaff Services, STS Engineering Solutions, STS Line Maintenance and STS Component Solutions. From staffing your team so it can get the project done right and at an affordable price, to providing certified aircraft and engine components so you can get off the ground and back in the sky, STS continues to be a one-stop servicing center for all of your company's aviation staffing, engineering, line maintenance and component related needs. To learn more about what makes us the company with "Solutions to Keep You Flying," visit www.stsaviationgroup.com or give us a call at 1-800-800-2400.
Media Contact:
Bryan Shaw
Group Marketing Manager at STS Aviation Group
1-800-800-2400 ext. 8521
Bryan.Shaw@stsaviationgroup.com