STS Aviation Group's Quarterly Newsletter (Q3 — 2015)
In this quarter's newsletter, we will deliver the top stories from each division of STS Aviation Group so you (our loyal readers) can learn first-hand what's been going on and what we have planned for the future. We hope you enjoy the following articles and look forward to hearing from you soon.
---
Hiring Frenzy Leaves Aviation Firms in a Race Against Time
By P.J. Anson — CEO, STS Aviation Group
STS Aviation Group has internal positions that we are struggling to source, and given that a significant piece of our services' group is based in recruitment process outsourcing, that's a problem; not only for us but for the aviation staffing industry as a whole. I'd even go out on a limb and say that this is one of the tightest labor markets I've seen in 30+ years, and the rest of this article will attempt to uncover why that is.
Recruiting has become a bidding war for employees, and only those employers who are on top of their game stand a chance. When we find an excellent candidate, our staffing team(s) must work with its customers in an effort to move immediately. In this market, when we allow a period of time to pass between the initial contact and the final offer, the door swings open for our competitors to come in and swoop the candidate out from under our feet.

Compensation packages are continuing to increase and positions that were once easy to fill and fill quickly are left open for extended periods of time. The old-school mindset that once afforded recruiters the ability to vet a candidate over the course of several weeks is long behind us. Now, when you see a candidate that fits the needs of your client, agencies like ours must make an offer before the candidate decides to work with another firm that moved faster.
Unfortunately (or fortunately), this isn't going to change anytime soon. The aviation industry as a whole has gone from famine to feast in short order.  This is great news for our businesses but it has also created a talent shortage.
Being an engineer, pilot or mechanic requires years of expensive training and experience, and we are seeing the employee talent pool shrink because of retirement and / or losing people to other industries. For quite a while now there have been fewer qualified professionals entering the aviation workforce than there have been leaving, and this is the crux of the problem.
This trend has to stop, and the solution is not a quick fix.  Each and every one of us needs to do our part to help recruit new blood into our industry as well keep the talent it has from leaving.  Something that might help involves the use of transition programs where technical, non-aviation employees are trained and moved into aviation positions. For starters, we have a great pool of these candidates in our veterans, and STS Aviation Group is proud of its commitment to help them parlay their military experience into life-long careers built around the knowledge and skills we are able to provide.
Please do your part in helping to solve this problem. The future of our industry depends on it.
---
STS AeroStaff Services Ups its Recruitment Game
By
Brian Boje
— Senior Director of Recruiting, STS AeroStaff Services &
Rachel Hood
— Manager, Technical Recruiting, STS Engineering Solutions
Part One — Staffing (Touch Labor)
The STS AeroStaff Services team is committed to seeking out and finding the most qualified Aircraft Maintenance Technicians (AMTs) on behalf of our clients. In order to continue this trend, however, we needed to break away from the tradition recruitment model most staffing agencies adhere to. In other words, we have begun to implement a wide-array of modern technological tools in an effort to help us in our hiring efforts. For example, we have tapped into the power of social recruiting, which can best be defined as using social media sites like Facebook, Twitter and LinkedIn to engage with both passive and active job seekers alike. These platforms have ostensibly given us the ability to reach thousands of talented job seekers at once rather than cold calling one at a time. Needless to say, this has caused our operational efficiency to skyrocket.
Over the past three months, STS has also invested a considerable amount of time and resources into the creation of internal sourcing tools that now allow us to effectively crawl STS' resume database (as well as the resume databases of major online job boards like Career Builder, Monster, Indeed, etc…) in seconds rather than hours. This happens through the implementation of a unique parsing system that is controlled by the keywords we set up for a given position. Once those keywords have been defined, we simply hit the "search" button and let the technology spin out dozens – if not hundreds – of qualified candidates to fill the needs of our clients.
STS AeroStaff Services is as busy as we've ever been. We have a record number of active contract employees working in the field, and an even larger number of new orders to fill. Will this be a challenge for us? You bet, but it is one me and my team are eager and ready to tackle.
Part Two — Staffing (Aerospace Engineering)
Time has a funny way of flying by when you look back on it. For me, it's hard to believe that Q3 is behind us as it feels like yesterday that we were ironing out our department's year-end goals. I'm excited to report that, in the past few months, my team has added a handful of new recruiters who are solely focused on our company's engineering staffing needs inside of our Denver office. In addition, we've further expanded our department by hiring multiple Recruiting Coordinators to help with our ever-increasing workload.

Speaking of workload, STS AeroStaff Services' engineering division has brought in more new positions in the past three months than we ever have. This has led to a 6.3% increase in the number of active contract engineers we have working in the field as well as those we place into direct hire positions. Our headcount is nearing a record high, and no signs point to this slowing down any time soon. Bring it on, I say. The more positions we need to fill, the more opportunities we can create for amazing aerospace engineers who, just like everyone else, are looking for great career opportunities that deliver the sense of challenge and compensation required to achieve both professional and personal fulfillment.
It's an exciting time to be working in the staffing department at STS, and I can't wait to close out the year on another high note.
---
STS Component Solutions Expands its Global Inventory to Mainland China
By Tom Covella — President, STS Component Solutions
We at STS Component Solutions (STSCS) pride ourselves as a global provider of inventory and supply chain solutions, and each year we look to expand our global footprint. In 2014, STSCS took our first step into the emerging Asia Pacific market by establishing inventory in Singapore. In July 2015, we further expanded this footprint by establishing a stocking inventory location in mainland China.
The launch of this project in Q3 of 2015 was consistent with STS' strategic goals and initiatives that had been set forth earlier in the year. This new strategic stocking location is based in Shanghai and represents another key step in the globalization of the STS Component Solutions business model.
Our main goal is to utilize this inventory to broaden STSCS' service offerings while also providing customers with a seamless approach to access components within the region. We will also utilize this inventory to support a Vendor Managed Inventory (VMI) program that we have established with one of the flagship airlines in the region.
As we further assess our business, we see tremendous opportunities in building upon the success we have established during the VMI program, as well as the value-added benefits that these programs provide.
The entire STS Component Solutions team is very excited about this new milestone, and we see this stocking location as a great foundation to build upon in the Asia Pacific region.
---
STS Engineering Solutions Offers Free Design Certification Estimates
Randy Steenholdt — Senior Vice President, STS Engineering Solutions
The FAA is reminding U.S. 121 operators that they have until January 1, 2020, to upgrade their current traffic avoidance system to ADS-B (Automatic Dependent Surveillance-Broadcast) compliance. To date, this affects roughly 7,000 air transport aircraft (not including General Aviation or Business Aviation). For European operators, this mandate becomes effective January 1, 2016.  Both European and U.S. aviation agencies have concluded that there will be no extensions and / or waivers.

STS Engineering Solutions (STSES) has vast industry experience in developing and certifying ADS-B aircraft installations for all models of aircraft.  This is based on working with various hardware OEMs for overall FAA and EASA compliance.  Please contact STSES for your free design certification estimate.
---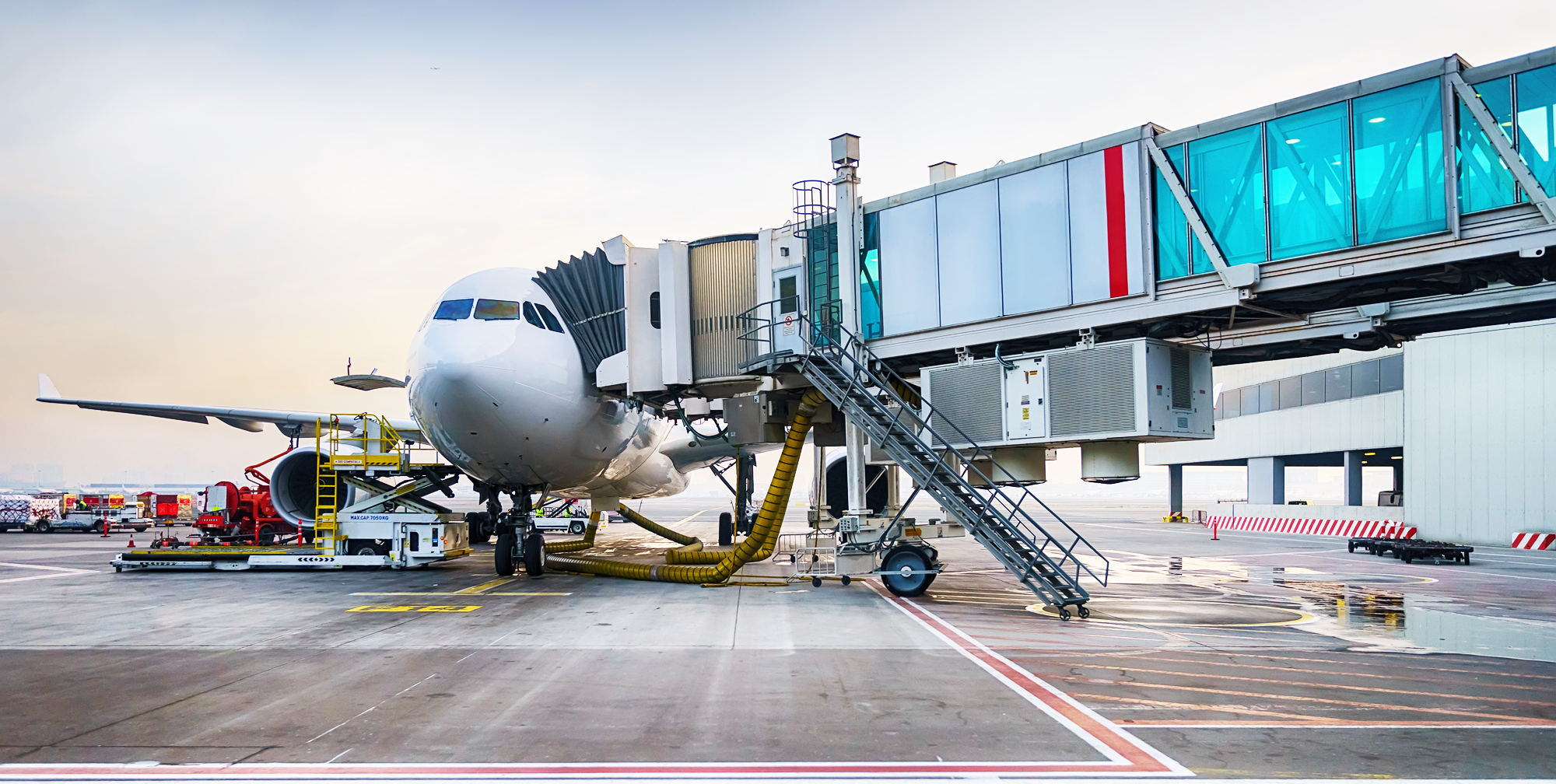 STS Line Maintenance Continues to Expand its Services Offerings 
By Bill Wagner — Vice President of Technical Services, STS Line Maintenance
The third quarter of 2015 has come and gone like a whirlwind for STS Line Maintenance. Our Miami (MIA) operation, while having a few hiccups in the beginning, has become a well-oiled machine. We are also experiencing massive expansion at many of our other stations throughout the United States; expansion that is due in no small part to the unwavering dedication and excellent collaboration exuded by all of our employees.
Many of STS' Station Managers have done an excellent job filling out their crews with some of the most qualified techs in the business, and this has led to a steady increase in operational efficiency.
On another note, STS Line Maintenance is in the process of expanding its service offerings internationally, and we are very excited to take on this new challenge. I can't give you all of the particulars just yet, but I'm confident that when the deal is finalized, we will have further positioned ourselves for continued growth and expansion.
In addition to everything that's been mentioned above, the STS Line Maintenance team continues to undergo extensive training and preparation in an effort to ready itself for the winter months. Working on the flight line is often a challenge, but those challenges magnify when snow, ice and frigid temperatures are involved. Our cold-weather training started back in May, and we will continue to do everything we can to prepare for the tough sledding that inevitably lies ahead.
OK – I don't want to take up too much of your time today, so I will leave you with these final words. It's a great time to be a part of STS Line Maintenance, and I am so very proud of the people I work with. When it comes to servicing commercial aircraft in a cost-effective and timely manner, they've proven themselves to the best in the business, and I'm thrilled to call them all colleagues.
Thank you so much for taking the time, and I look forward to seeing you on the flight line.
---
In this post, we would like to spotlight STS Aviation Group's IT Specialist (Level 2), Lesley Godfrey, and introduce nine new corporate employees whom have all been hired in the past few months.
As STS Aviation continues to grow, we remain steadfast in our commitment to provide the aerospace industry with "Solutions to Keep You Flying."

—–
Employee Spotlight
Lesley Godfrey — IT  Specialist (Level 2) at STS Aviation Group
What does your job entail?
I provide Information Technology (IT) support for all STS' divisions. I also assist with, and troubleshoot, issues that come up on a daily basis. In short, me and my team make sure everyone's software / equipment is up and running with little-to-no downtime.
What do you like best about working for STS?
STS is a fun and enjoyable place to work with great team building events and even better coworkers.
In your opinion, what's the best aviation-related movie of all time?
Top Gun and Pixar's Planes. Both are fantastic!
What is your most memorable moment as an STS employee?
Receiving my STS PRIDE Coin was a very memorable moment for me. It was a honor to be recognized for my achievements by the people I've come to know and respect a great deal.
—–
Welcome Aboard
Derek was born and raised in Cape Cod before moving to the Port St. Lucie area in 2009.
When he is not at work, he enjoys the outdoors and is an avid golfer.
Being from Massachusetts, he is admittedly a huge fan of the New England Patriots and Boston Red Sox (a fact we will have to forgive him for).
Derek works in ILS at STS Component Solutions, which means he supplies brokers with the aircraft and engine parts they need for their customers.
When asked what he likes best about working for STS so far he said, "I enjoy the work environment very much and look further to making this organization my home."
—–
Kim Antoon — Executive Assistant at STS Component Solutions
Kim was recently hired as Tom Covella's (STS Component Solutions' Group President) Executive Assistant. This means she spends her days handling various administrative tasks, planning corporate events, coordinating travel arrangements as well as a wide variety of other daily responsibilities.
Kim, like her colleague Derek Franze, was born in Massachusetts. She joined STS coming off of a ten-year career working in the private banking industry. Kim holds a B.S. degree in Business Administration and is six classes away from another degree in paralegal studies.
Kim is the single mother of a ten-year old daughter and four-year old son, and when she is not busy at work, Kim enjoys going to the beach, heading down to Key West as well as spending time with her children.
When asked to describe her working experience with STS over the past few months, Kim said, "Coming from Financial Advising to Aviation was a huge change for me.  But in the past three months, I have been welcomed with open arms, and I've gained a tremendous amount of knowledge in the field. I am willing and eager to learn everything I can during my time at STS, and I really hope to parlay this opportunity into a long-term career."
—–
John Fasano — Associate Engineer for STS Engineering Solutions
John was born and raised locally in Stuart, Florida. He graduated from Trinity College in 2014 with a B.S. in Mechanical Engineering.
He loves to travel and completed a five-month-long backpacking trip across Europe prior to starting at STS. His favorite activities include water sports and enjoying the Florida sun.
His professional responsibilities include creating engineering repair documents and coordinating damage tolerance analysis. When asked about his experience at STS John said, "The atmosphere in the office is great. I have been thrilled with everything so far and anticipate a bright career here."
—–
Tim Russo — Director of Customer Solutions at STS Component Solutions
Tim is responsible for the development and enhancement of current / new airline and MRO programs for STS Component Solutions. He is also tasked with guiding both the leadership and direction of STS' Programs and Customer Support teams.
Tim started his career with Air Wisconsin (United Express) and has spent the past eleven years at JetBlue Airways in various leadership roles.  His last position was Manager of Strategic Maintenance & Material Planning for JetBlue, which included the development of strategic aircraft maintenance schedules, hangar growth plans as well as the implementation of labor requirements. Tim also managed purchasing requirements for engineering and maintenance modifications while implementing inventory optimization initiatives designed to reduce ownership costs while increasing technical dispatch reliability throughout JetBlue's international network.
When asked what it has been like working for STS so far, Tim said, "Working for STS over the last few months has been as fun, exciting and faced-paced as I imagined.  The team is amazingly passionate and dedicated to delivering the highest level of service to customers around the world.  I've had the opportunity to become fully ingrained in multiple programs and helping develop solutions across divisions has been truly rewarding."
—–
Joseph Miles — AR Collections Specialist for STS Component Solutions
Joe recently moved to South Florida from Connecticut in order to join STS' award-winning accounting team where he acts as an AR Collections Specialist.
Since this is his first full year away from the North East snow, he is very excited to experience warm and sunny winters.
When he not busy at work, Joe enjoys hanging out in his new town of Port St. Lucie with his wife Suzanne, their son JT, daughter Jacqueline and the family dog, Shadow.
When asked to describe what it has been like working for STS he said, "My time with the company has been incredible so far. I really enjoy the office camaraderie, and my teammates are some of the hardest-working people I have ever met. I look forward to growing with this company, and I cannot wait to see what the future holds in store."
—–
Cornel Boothe — Repair Administrator for STS Component Solutions
For one reason or another, Massachusetts natives seem to flock to our company. Cornel Boothe is originally for Worcester, and he graduated from Worcester State University in 2013 with a B.S. degree in Business Administration.
He now lives in Port St. Lucie, and he seems to be enjoying his time away from the harsh weather conditions up north (and rightfully so).
When he is not at work, Cornel likes to stay active by participating in recreational sports, fishing and going to the beach whenever possible. He is also a huge Boxing enthusiast who participated in the New England Golden Gloves competition. His favorite boxer of all time is Roy Jones Jr., and for those of you who don't know who that is, take a few minutes to watch this highlight reel (so worth your time).
When we reached out to Cornel to gauge his thoughts on what it has been like working for STS so far, this is what he said. "STS is a very warm and welcoming environment, and I am very excited about my future here."
—–
Yolanda Vicens-Rosario — Accounts Payable Specialist for STS Aviation Group
Yolanda is originally from New York, and she relocated to Florida in January, 2011.
She was hired a few months back to work as an Accounts Payable Specialist for STS Aviation Group out of our Jensen Beach headquarters.
When she is not at work, Yolanda describes fun as poker night with her family.
She has four beautiful grandchildren, and she recently became a great grandmother!
When asked what it has been like for her to work at STS Aviation Group so far, Yolanda said, "It's been interesting… I really enjoy my teammates and the office culture if fantastic."
—–
Kelsey Treister — Public Relations Specialist for STS Aviation Group
Born outside of Chicago and raised in Cape Elizabeth, Maine, Kelsey received her Bachelor's in History from the University of Rochester prior to spending a few years just outside of NYC before moving to Florida. When not at work, she enjoys postmodern literature and making ugly quilts (they're quite nice, actually). Her favorite band is Nick Cave and the Bad Seeds.
Kelsey is thrilled to be a part of STS' Marketing department and looks forward to handling the company's outside media relations in her new role as Public Relations Specialist.
In this position, Kelsey is responsible for connecting STS Aviation Group with all types of media publications, as well representing the company at industry events. Kelsey brings four years of marketing and public relations experience to the table in addition to her background in advertising and graphic design.
—–
Brian Burnfield — Technical Recruiter for STS Engineering Solutions
Brian is one of the newest members of the STS Aviation Group family. He joined our ranks a few months ago as a Technical Recruiter for STS AeroStaff Services' engineering department.
Brian is a graduate of Kent State University, and he holds a a duel degree in Business Management and Marketing.
Brian has been readily open about how much he enjoys working at STS citing that it is a true family-like atmosphere.
When he is not busy at work or taking care of his beautiful daughter, Brian spends his time watching sports (football in particular), playing Madden and riding his motorcycle.