STS' Business Development Manager & Marine Corps Veteran Shares His Story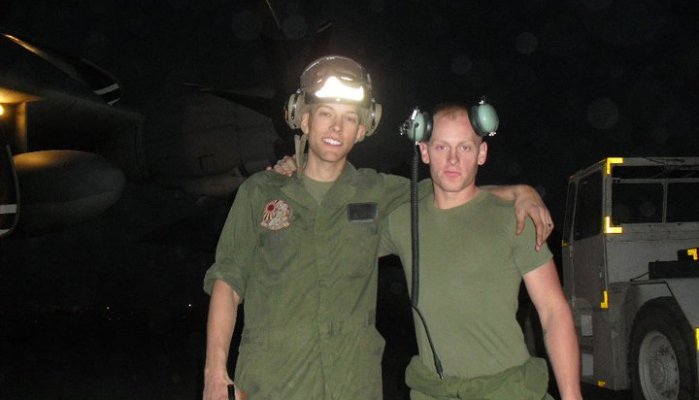 When I realized my days at VMGR-352 (My C-130 squadron in San Diego, CA) would start with me and a couple hundred Marines lined up for FOD walk, I knew that the aviation business was unlike anything I had ever been a part of.
In some ways, I didn't pick aviation, it picked me. And if I was going to Parris Island for boot camp, I was going to get one of my friends to join me on the buddy program. However, when the recruiter told me my "buddy" didn't score high enough on the ASVAB for military aviation, I was told that the only way we could still go together would be to let him take my job as a Logistics Specialist and for me to take his MOS category of Aviation Maintenance Technician.
Boot camp was a 13 week whirlwind of screaming, running and more screaming. Marine Combat Training was a month full of hiking, screaming and more hiking. Shortly thereafter, I got my first exposure to The Marine Corps Air-Wing, and NAS Pensacola taught me two invaluable skills…
How to make incredibly tight safety wire
Rivet / Hardware extraction
From there, it was off to Cherry Point where I actually learned about my job as an MOS 6256, KC-130 Airframe Mechanic.
Currently, much of the civilian market writes off military aviation experience because there is little commercial carryover. I get that. Fixing a C-130 compared to a 787 is night and day, but there are certain things I experienced and learned that have been major contributors in helping me get to where I am today.
Attention to detail
Make the mission, no matter what
Communication is key
Being around airplanes is the only way to be
At STS Aviation Group, we're proud of our commitment to help veterans seamlessly transition out of the public and into the private sector, and my story is a strong example of that.
I've been working with company for a few years now and have moved up its ranks to become the Manager of Business Development. The skills I learned in the Marine Corps have helped me become successful in my current role, and I am grateful for the opportunity STS has given me. If you would like to learn more about how STS helps veterans like me find work, check out this article from the company's CEO, PJ Anson.
So, that's the story of how I got my start in aviation. How about you? Share your experience in the comments section below, and thanks so much for your engagement.