STS AeroStaff Services Launches into the Future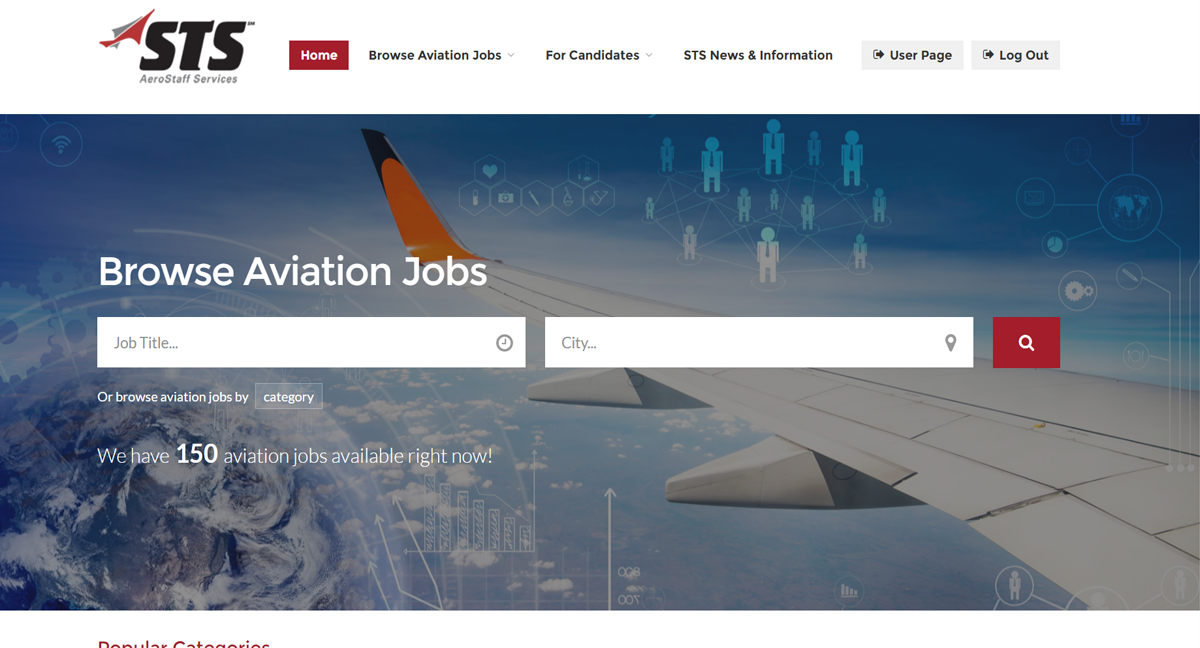 According to an article published by Aviation International News, Airbus, Boeing, Bombardier, Embraer and other aircraft manufacturers have warned that nearly half-million pilots will be needed to fill cockpits over the next 20 years. Often overlooked, however, is the growing need for an even greater number of Aircraft Maintenance Technicians (AMTs).
The current forecast projects that approximately 600,000 Aircraft Mechanics will be needed by 2031. As the article referenced above explained, "retirement is a main cause for this worker shortage."
Another article on the same topic but published by Aviation Maintenance said, "Instructors will be in heavy demand as well, for example, FlightSafety likes to see 10 years of job experience, with at least five of these being on heavy jets. Finding a suitable teacher can take up to seven months."
Keeping these growing needs in mind, STS AeroStaff Services can easily help you and your teams find qualified Aircraft Maintenance Technicians during this time of shortage, and here's how.
First, we have more than 70 experienced Aviation Recruitment professionals working for us, and these people do nothing but seek out and find the best AMT's in the business. We build relationships with each candidate, and we put them to work at client facilities all across the United States (and in some cases, the world).
STS AeroStaff Services' Recruiting department is made up of the best Aviation Recruiters in the business, and they are trained by a leadership team that has been conducting aviation staffing operations for more than 30 years. We have the skills and knowledge needed to supplement any of your workforce requirements, and we do it better, and faster, than anyone else in the business.
In addition to our seasoned team of recruitment professionals, we continue to invest a considerable amount of time, energy and resources in developing the technical side of our aviation recruitment operations. For example, we spent a considerable amount of money in Q1 of 2016 on premium online advertising as well as the development of a new, modern jobs board that is flush with mobile apply solutions, sixty-second quick apply forms, etc. The new aviation jobs board is slated to roll out in the next few weeks, and it is going to be a game changer for our company. We can't wait for you all to experience it.
My name is Brian Boje, and I am the Senior Director of Recruiting at STS AeroStaff Services. Thanks for taking the time today, and please read on, and enjoy the rest of our newsletter.