STS Aviation Group Gears Up for MARPA Conference in Orlando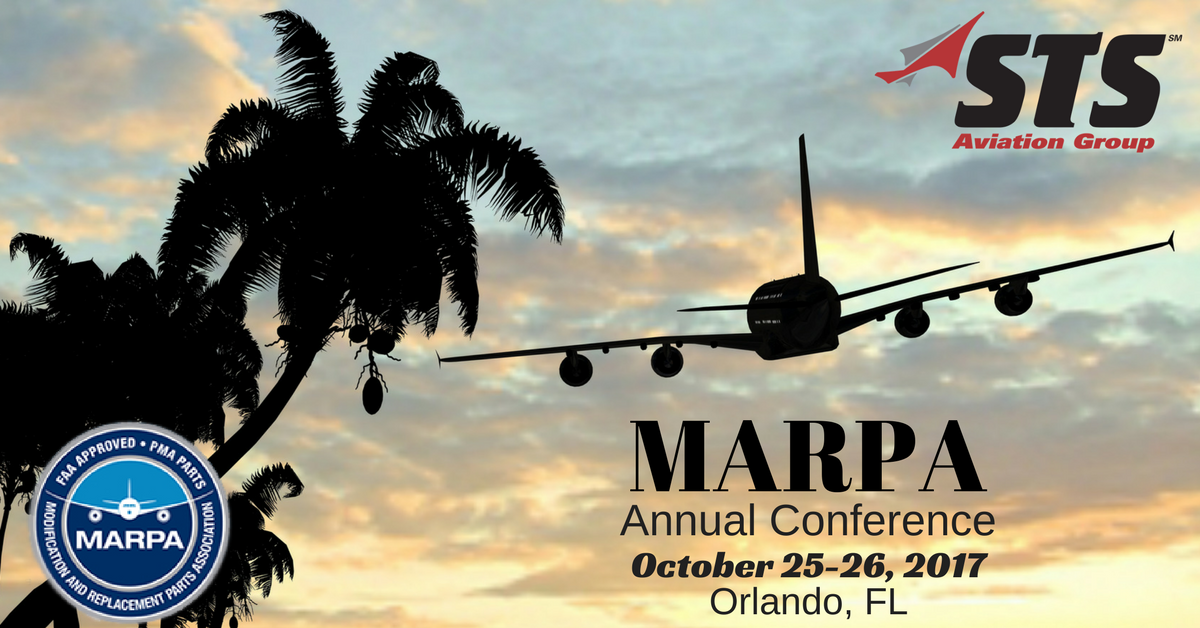 Since 2001, MARPA has hosted annual conferences that bring together leaders from the PMA industry and regulatory fields to address key issues facing the aircraft modification and replacement parts arena. This year, the 2017 MARPA Conference will be held from October 25 -26, 2017 at the B Resort & Spa in Orlando, Florida, and STS Aviation Group is excited for the opportunity to put its products and services on display. If you plan on attending the event, come meet the STS team, and learn all about what makes us the company with "Solutions to Keep You Flying!"
Participants and guests of the conference can expect informative industry sessions and workshops related to new opportunities and struggles along the PMA path, new and expanding markets for PMA, the financial future of PMA and so much more!
You can find the STS Aviation Group team at their assigned tabletops. Key members from STS Component Solutions will be on site to discuss all of your PMA inquires and requirements.
"With a growing marketplace of PMA offerings and greater awareness of the increased financial and operational benefits, STS Aviation Group is excited to attend this year's MARPA Conference," said Tim Russo, Director of Customer Solutions and OEM Distribution for STS Component Solutions. "From our product offerings within our component solutions division or engineering expertise to assist in development and certification of PMA products, the MARPA conference provides us the opportunity to connect with existing customers and network with new ones."
STS looks forward to once again being a part of the MARPA Annual Conference where airlines, suppliers, manufacturers, MROs and other aviation industry experts can connect and make valuable advancements within the PMA industry.
Remember to fly by the STS Tabletops and meet the team. We really look forward to seeing you in Orlando!