STS Component Solutions is San Diego-Bound for ACPC Conference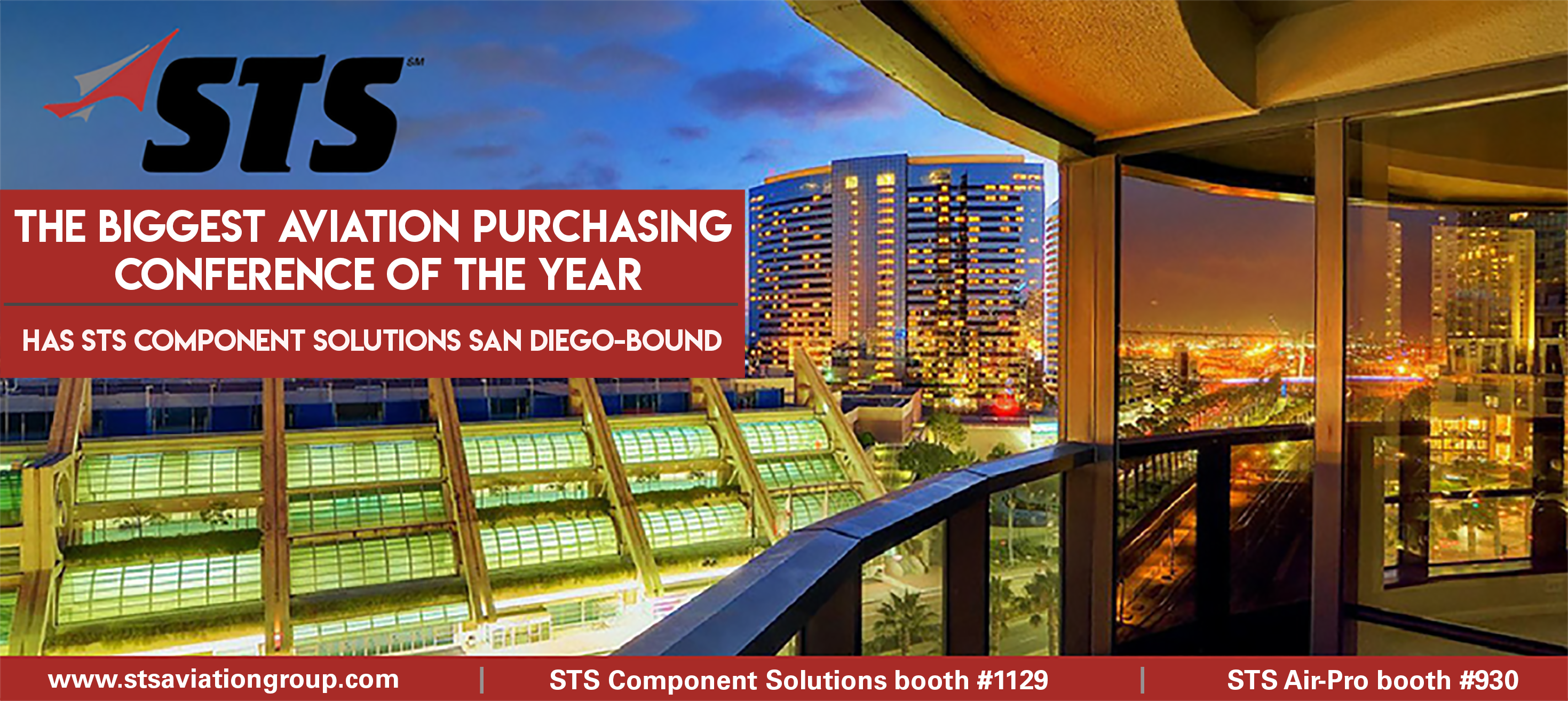 "It's a unique opportunity for companies operating in the commercial spares channels to network with airlines, suppliers, and OEM's at an intimate and focused level," without a moment of hesitation, that is what STS Component Solutions Manager of Customer Support & Programs, Eddie Shaffer, said about the annual Air Carriers Purchasing Conference (ACPC).
Most experts in the industry would be excited to agree! Held at the beautiful San Diego Marriott Marquis & Marina from  August 26 – August 29, there are very few events in the aviation industry that makes quality networking opportunities a priority on the scale that ACPC does.
The conference is also structured to address topics aimed at the biggest issues facing airlines and their markets all while providing a perfect mix of business and social agendas, such as their Round Table meetings (which is basically speed dating for business) Aviation Networking Forum, golf tournaments, and live music performances at down-to-earth yet classy venues. Ultimately, the goal with this conference is to develop solid relationships between as many industry leaders as possible, as well as, learn concepts that will aid them in everyday decisions. For STS Component Solutions' Group President, Tom Covella, this is absolutely true:
"I'm very much looking forward to seeing old friends, business partners, and industry colleagues for another great ACPC!"
If you are also attending the Air Carriers Purchasing Conference, please let us know, and we would be happy to schedule a meeting: sales@stsaviationgroup.com
_____________________________________________________________
Sound off! What are you looking forward to most at this year's conference?
Leave your answer below!