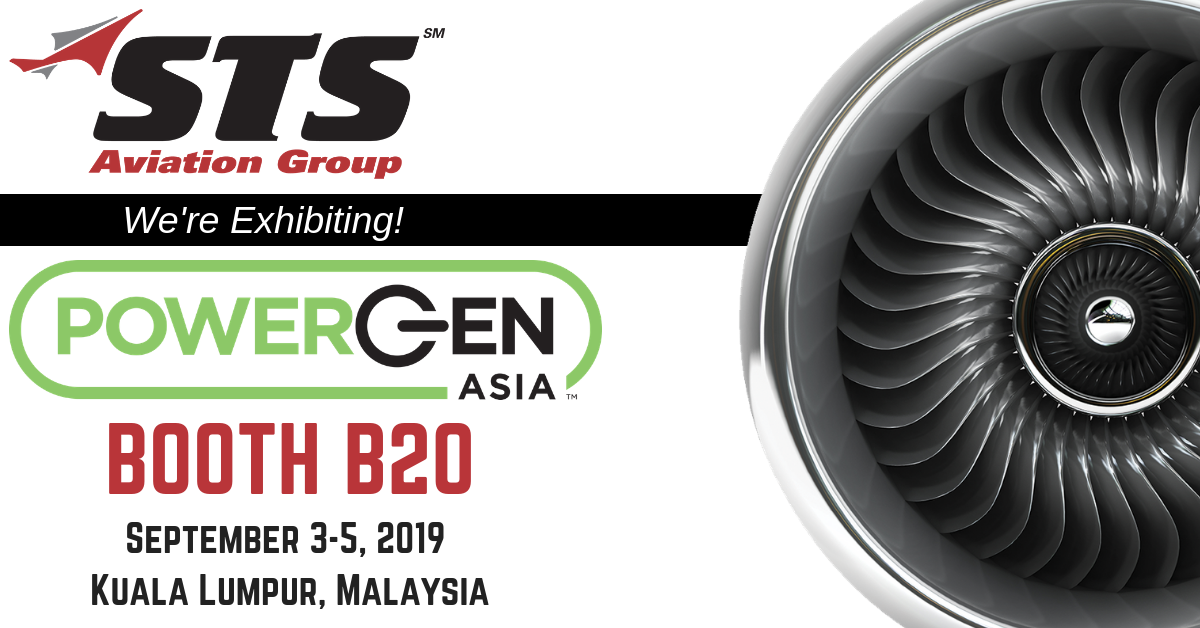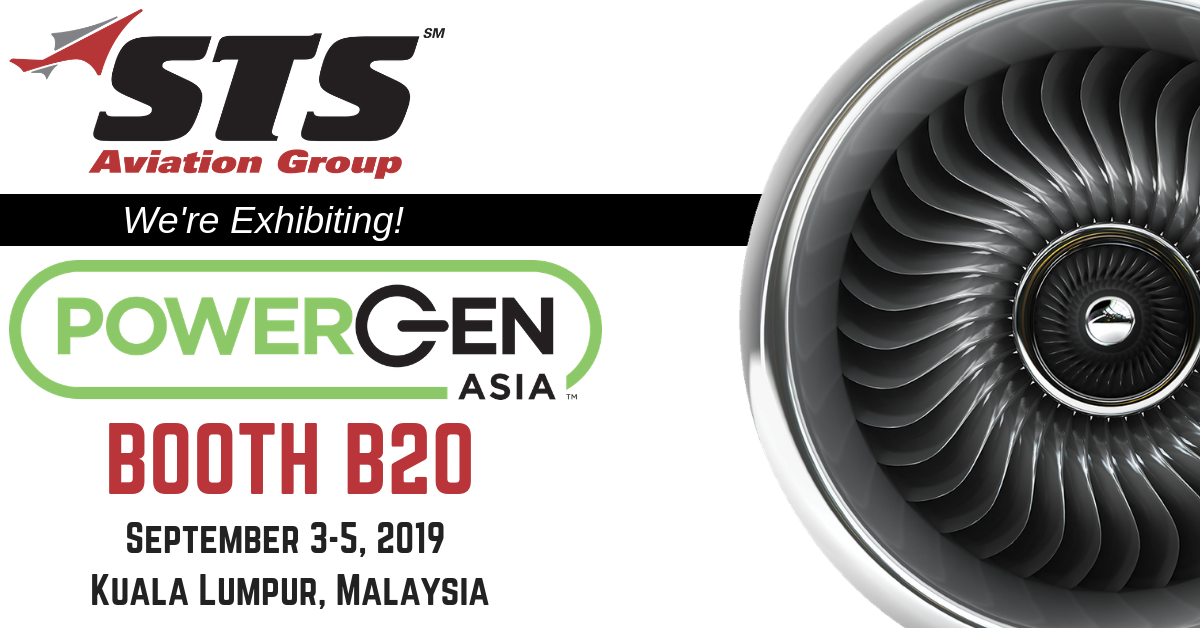 From September 3rd-5th, STS Aviation Group will be heading to Kuala Lumpur, Malaysia where the company is set to exhibit for the first time ever at PowerGen Asia! STS Component Solutions will be on the ground, inside the Malaysia International Trade & Exhibition Centre (MITEC), and available to discuss all of your company's ground power and gas turbine service and support requirements. If you plan on attending the event, come meet us at Booth B20 within the US Pavilion and learn all our many value added products and services!
For more than a quarter of a century, POWERGEN Asia has served as Asia's premier forum for the power generation industry. This event is projected to attract over 11,000 attendees from more than 60 countries this year, and cover all forms of power generation, from conventional to renewable energy and other low-carbon options. This is THE place where the power industry can meet, share and discuss solutions for Asia's energy future!
PowerGen Asia conference organizers say the 27th edition promises to be bigger and better than ever before, co-locating with Asian Utility Week, DISTRIBUTECH Asia, SolarVision and Energy Capital Leaders. The convergence of these leading events will bring you the world's and market's first end-to-end power mega event, covering power generation, distribution and digital transformation. You can expect displays from 350+ exhibitors, program topics from more than 450 expert speakers and cutting edge content on themes such as Integrating Process Efficiency and Energy Management, Implementing Digital Transformation Across the Enterprise, Meeting Changing Customer Needs and the Customer-Centric Utility and much more! There will also be various networking events and receptions FREE for ALL attendees to join. You can view the complete event schedule here.
Ernesto Pastor (Sales / Product Line Manager – Industrial Engine Group, STS Component Solutions) will be available to meet with during the conference to discuss any of your company's military and aerospace hose manufacture / distribution service and support requirements.
This conference is sure to create pathways for power sector companies to increase their understanding of changing trends, strategies and technologies, while connecting key buyers and sellers within the industry.
Be sure to fly by Booth B20 during the exhibition and meet the STS team.  We really look forward to seeing you all in Malaysia!