Get to Know Oscoda and It's People in Our Latest #FlyForFive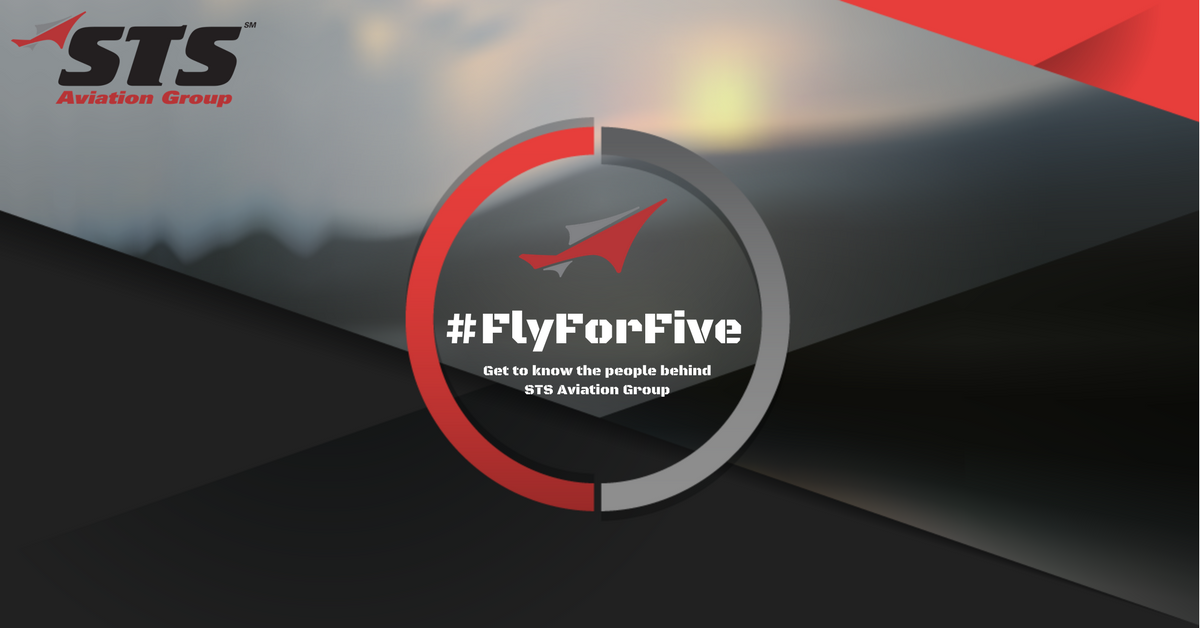 Right now, STS AeroStaff Services is on a hiring blitz and in need of qualified Aircraft Maintenance Technicians (and other diciplines) to live and work in Oscoda, Michigan. Because of that, we thought it would be cool to introduce you all to some of our team members who are at the facility right now. 
Before we dive in, let's set this up a little bit better. Welcome to the second article in our #FlyForFive series.  And since this is only the second time we are doing this, we'll take 30 seconds to quickly go over what #FlyForFive is all about.
In just five brief minutes twice a month, you will be introduced to a new member of the STS Aviation Group family. We will ask each brave and willing participant five questions and share their unfiltered responses with you, our dear and loyal readers.
The inspiration for this campaign is pretty easy to explain. First, Google loves the content, but more importantly, STS Aviation Group is nothing without its people. We think they deserve the spotlight every once and a while, and this is our way of giving it to them.
OK — The time has now come for you to sit back, relax, grab a cup of coffee and settle in for a quick five. What's to follow will not only be fun, it will also be a great way to get to know Luis Velazques, Avionics Lead for STS AeroStaff Services and Kalitta Air in Oscoda, Michigan. If you have any questions for Luis, please post them in the comments section (but only when you're done reading this article, of course).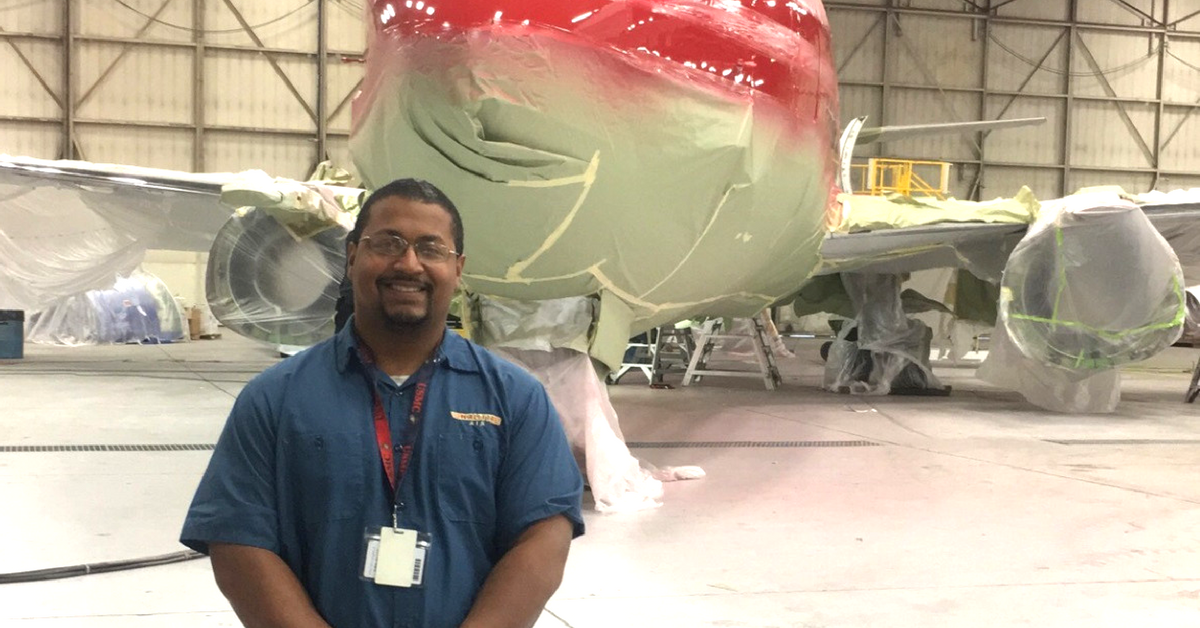 How long have you been in your current position?
I have been an Avionics Lead for about a year now, and I currently oversee a crew of 4 AVI Technicians who work with STS and Kalitta in Oscoda, Michigan. I have been direct with the company for two years, and before that, I worked as a contractor with STS AeroStaff Services as an Avionics Mechanic from 09/15 until 05/16.
How did you end up in your position? Did you always want to work in aircraft maintenance? 
I always had a passion for airplanes… and that goes back to when I was kid.  So, when I went into the military I knew right away that I wanted to work on aircraft. That's how it all started. After I got out of the military, I went to school and got my A&P certification. Doing so opened up a world of opportunity for me and my family.
Name a few things that you love about living and working in Oscoda, Michigan.
Honestly, the lake-side views are amazing! I mean that. People don't realize how beautiful Oscoda is.  I have never seen a more beautiful sunset in all of my life than I have right here, and that's a pretty incredible thing.  I also think the "locals" are really good people. When I first moved here, so many of them went out of there way to make me and my family feel home. That meant a lot to us.
Tell us what you like most about working with STS AeroStaff Services?
To be honest, I think the people I work with are great. They make the job fun, challenging and demanding,in a good way. At STS, they don't treat me like a number like most of the other contracting houses have over the years. I really enjoy the STS team, and I'm proud to be a part of it.
What is one surprising thing that most people wouldn't know about working for Kalitta? 
A few things, really. First, there is a tremendous opportunity for advancement.  Also, it's definitely a family-type atmosphere, and that's really important to me. Another thing I think that is worth noting is how charitable Kalitta can be. They really like to give back to the community, and they offer fundraisers for so many things throughout the year. That's pretty cool. Last but not least,  there is always something to look forward too because every day is different here. Not too many employers offer that.
Alright. That will do it, but before we go, if you're interested in working with STS AeroStaff Services and Kalitta Air in beautiful Oscoda, Michigan, click this link to view all of our available job openings and apply online!