STS Aviation Group Readies for Aero-Engines Americas!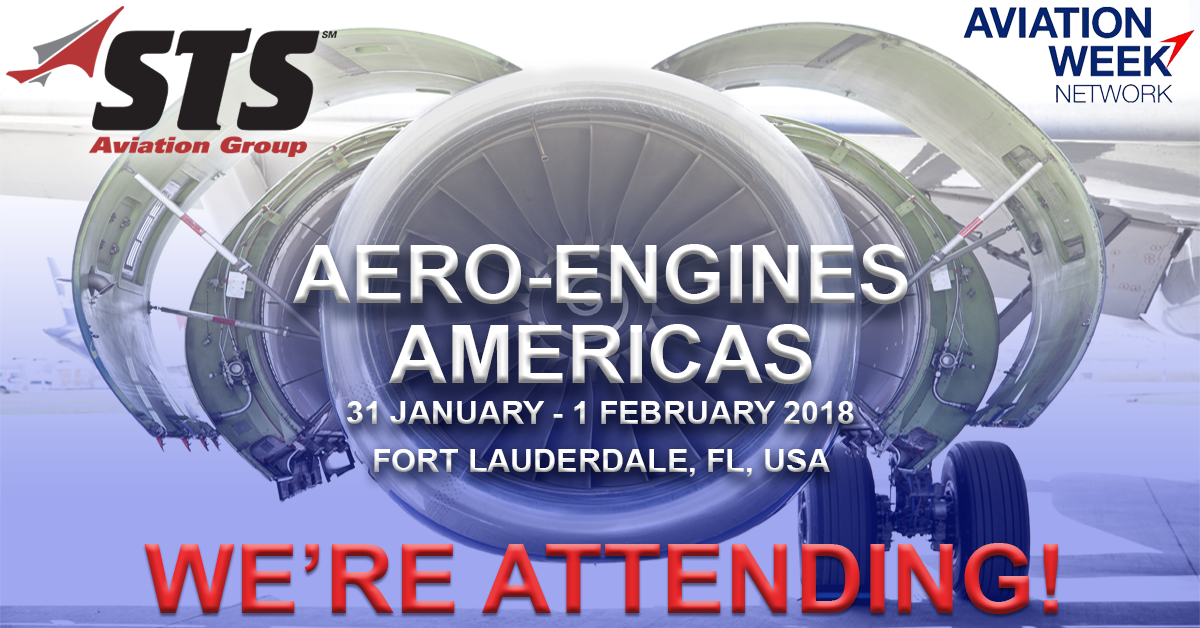 From January 31st – February 1st, STS Aviation Group will be attending Aero-Engines Americas 2018 in Fort Lauderdale, Florida. Key members from STS Component Solutions' Commercial & Industrial Engines team will be on the ground and available to discuss all of your company's engine material requirements. If you plan on attending this event, come meet us on the ground, and learn all about what makes us the company with "Solutions to Keep You Flying!"
According to the event's website, this hugely popular event remains to be the exclusive conference dedicated to the issues and trends related to North America's engine MRO community. Stakeholders, OEMs, MROs, airlines, lessors and suppliers throughout the value chain gather to discuss and address the hottest topics and shape the future of the engine industry.
Aero-Engines Americas combines informative, technical presentations and several informal networking events throughout the duration of the conference. You can expect panel discussions detailing what drives the engine MRO landscape, engine lifecycle management strategies and forecasts, 3D printing manufacturing and much more! GA Telesis is even offering an exclusive tour of their facility to attendees.
Engine Specialists of STS Component Solutions, Armando Barroso (Vice President -Commercial & Industrial Assets) and Jim Kohls (Product Line Director – Commercial & Industrial Engines) will be available in person to discuss all of your company's inventory and service support requirements.
"The Aero-Engines Americas Conference has always provided attendees with the latest engine trends in the industry and the opportunity to interact with a technical network of professionals", says Armando Barroso.  "I am confident that this conference will once again deliver current market information and technical engine platform discussions valuable to all attendees.  Jim and I look forward to seeing you there!"
Be sure to reach out and meet the STS team. We really look forward to seeing you in Fort Lauderdale!