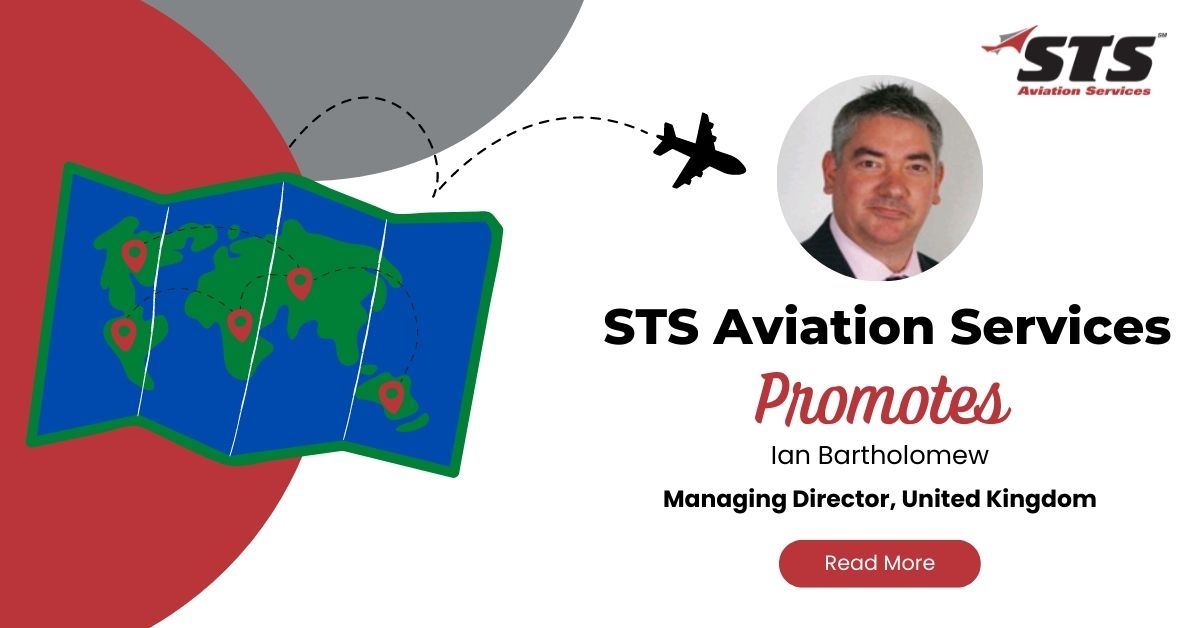 BIRMINGHAM, United Kingdom, June 30, 2022 — STS Aviation Services (STS), a division of STS Aviation Group and a leading MRO provider to the global aviation industry, promotes Ian Bartholomew to Managing Director of its U.K. operations.
Mick Adams, CEO of STS Aviation Services in Europe, says "Ian has accomplished a great deal for STS Aviation Services over the past three years, and this position is no less than he deserves. His promotion to Managing Director will provide our team with additional strength at the executive level, and his skills provide the tools needed to take on the overarching responsibilities for service delivery on the commercial side of our business and strengthen our core solutions to deliver the very best results for our clients."
If you would like to learn more about STS Aviation Services and the aircraft MRO solutions it provides to the global aerospace industry, please visit: www.stsaviationgroup.com
About STS Aviation Services:
STS Aviation Services operates four state-of-the-art aircraft hangars, two interior modification facilities and more than 40 line maintenance stations both state-side and aboard. These facilities, and the expert personnel that call each home, fuel the company's drive to seamlessly blend a growing portfolio of MRO services to deliver all-encompassing aircraft maintenance, engineering and modification solutions to the global aviation industry. To learn more about STS Aviation Services and what makes it the company with "Solutions to Keep You Flying," please visit www.stsaviationgroup.com or call 1-800-800-2400.
For More information, contact:
Bryan Shaw
Director of Marketing
1-800-800-2400 ext. 8521
bryan.shaw@stsaviationgroup.com