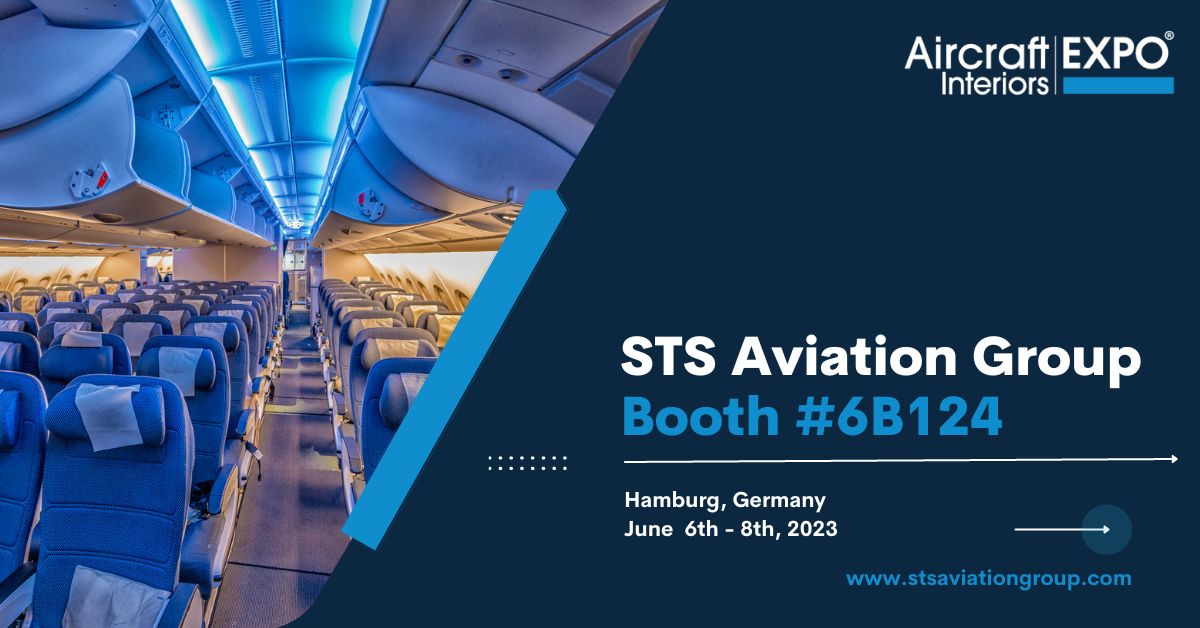 As the aviation industry continues to evolve, staying at the forefront of innovation and connecting with industry leaders is paramount for businesses looking to thrive. In this context, the Aircraft Interiors Expo (AIX) stands out as a premier event that offers immense opportunities for aviation professionals and companies.
In this article, we delve into the numerous benefits of exhibiting at AIX 2023, the leading trade show for aircraft interior design, equipment, and technology.
Unparalleled Networking: AIX 2023 brings together a diverse array of industry professionals, including airlines, aircraft manufacturers, suppliers, designers, and engineers. Exhibiting at the event provides an exceptional platform to network and build meaningful connections. Engage with decision-makers, industry experts, and potential partners, fostering collaborations that can drive business growth and open doors to new opportunities.
Showcasing Innovation: AIX is renowned for being at the forefront of aircraft interior innovation, featuring the latest advancements in cabin design, inflight entertainment, connectivity solutions, seating technologies, materials, and more. By exhibiting at AIX 2023, companies have the chance to showcase their cutting-edge products, services, and technologies to a highly targeted audience actively seeking innovative solutions. Stand out from the competition, generate brand awareness, and position your company as a leader in the industry.
Market Intelligence and Industry Trends: AIX 2023 offers an invaluable opportunity to stay up-to-date with the latest market intelligence and industry trends. Attend conferences, seminars, and panel discussions featuring industry thought leaders, where you can gain insights into emerging technologies, passenger expectations, regulatory updates, sustainability initiatives, and other crucial topics. Stay informed and adapt your business strategies to stay ahead of the curve.
Lead Generation and Sales Opportunities: Exhibiting at AIX 2023 provides a fertile ground for lead generation and sales opportunities. With a highly targeted audience of aviation professionals, you can engage with potential customers and decision-makers directly. Showcase your products or services, offer live demonstrations, and conduct one-on-one meetings. Cultivate relationships, capture qualified leads, and generate sales that can drive revenue growth.
Brand Visibility and Recognition: AIX is an international event that attracts global media coverage and industry attention. By exhibiting, your brand gains significant visibility and recognition among a captive audience of aviation professionals. Maximize your exposure through strategic branding, creative booth designs, and interactive displays. Leverage the event's promotional channels, such as social media campaigns, newsletters, and official publications, to amplify your brand's reach and make a lasting impression.
Collaboration and Partnerships: AIX 2023 facilitates collaboration and partnership opportunities. Engage with potential partners, suppliers, and manufacturers to explore joint ventures, strategic alliances, or distribution agreements. The event serves as a catalyst for connecting like-minded professionals seeking mutually beneficial collaborations. Expand your network and create synergistic relationships that can drive innovation and business growth.
Industry Recognition and Awards: AIX recognizes outstanding achievements in aircraft interior design, technology, and passenger experience through various awards. By participating in the event, you have the opportunity to submit your innovative products or projects for consideration. Gain industry recognition, enhance your credibility, and leverage the awards as a marketing tool to differentiate your brand from competitors.
Exhibiting at AIX 2023 offers an array of benefits for aviation professionals and companies aiming to stay ahead of the curve. From networking with industry leaders to showcasing innovation, generating leads, and gaining market insights, the opportunities are endless.
The STS Aviation Group team is exhibiting this year at booth #6B124, and if you would like to schedule an appointment to meet with our team of experts, simply fill out the quick form below, and we will get back to you as soon as possible.
Thanks for taking the time, and we look forward to seeing you all in Germany on June 6th – 8th!
Schedule an Appointment: