STS Aviation Group Technology Team Executive Promotions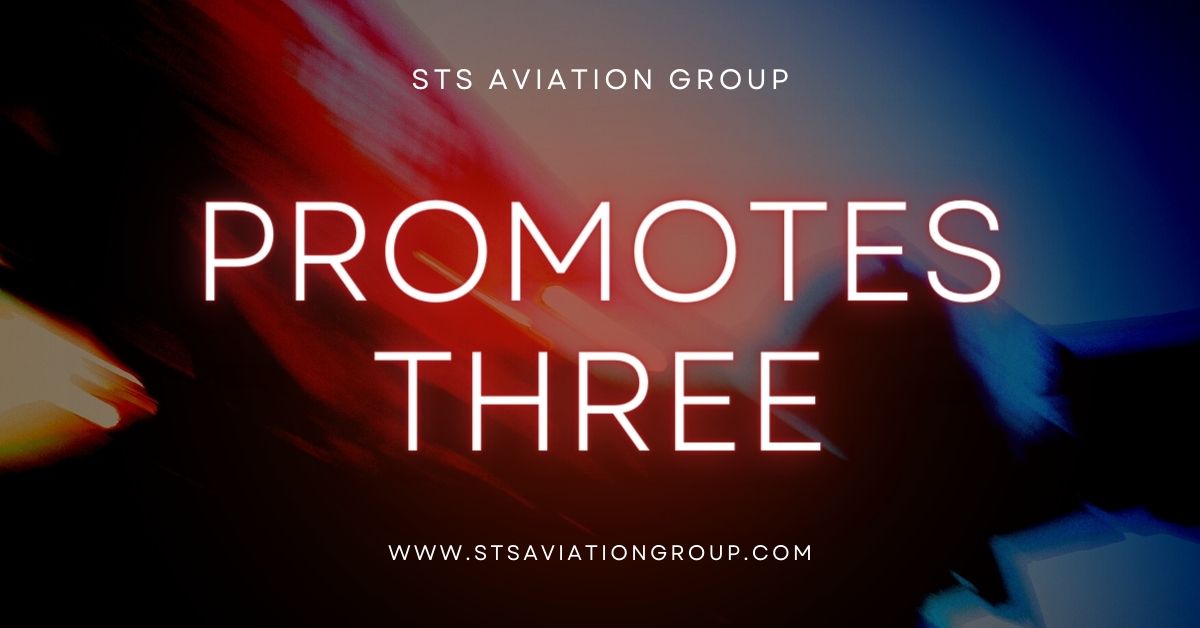 Rob Wire was recently promoted to Sr. Vice President of Information Technology. He is a passionate IT Technology Leader who continually strives to build, and leverage, the most effective solutions to solve the strategic and tactical business initiatives for STS Aviation Group and its customers.
After serving four years in the Navy, Rob worked in IT through college, attained his private pilot license and completed a B.S. degree in Computer Science from the University of Central Florida. Soon after, Rob joined STS as its first Database Administrator in January of 2001.
Rob assumed the role of IT Manager for the company in 2002, and in 2004, he was promoted to the Director of IT; a role he held until 2008. Rob then worked his way up to Vice President of IT in 2009 before being promoted again into a VP role.
Rob's day-to-day responsibilities include oversight of technology operations, planning, budgeting, and strategy for the organization's entire technology stack. Technology executives include the Vice President of Software Development, Vice President of Information Technology, and the Director of IT-UK; all of whom work with their respective teams in support of every front-facing STS division.
Today, Rob and his team manage all IT solutions including cloud integration, database management, proprietary custom software development, analytics reporting, data warehouse, systems, network security, infrastructure, and vendor relationships. In addition, Rob provides leadership, direction, support, professional development and guidance to the entire technology staff. As a member of STS Aviation Group's senior executive management team, Rob helps ensure the effective application of technology by addressing strategic business initiatives and opportunities.
If Rob is not actively working with new technology, you can find him on the water sailing or assisting his daughter as she competes in sailboat regattas.
---
Joshua Pierce, recently promoted to Vice President of Software Development, joined STS Aviation Group in 2015 and now leads a team of full-stack developers focused on cutting-edge software solutions and integrations on a cross-organizational scale.
The majority of his career has been spent leading engineering efforts in industries such as education, finance and marketing.
As a computer science graduate from Brown College in Minnesota, Josh enjoys navigating through complex software projects and making people smile.
Outside of work, you can find Josh joking around with his amazing wife, their two kids and beloved dog.
With his family and friends, Josh very much enjoys travelling, spending time outdoors, and competing over a board, card and / or video games (things get heated).
He believes in teamwork and transparency and likes all kinds of music (including country). Josh lives by the motto, "The only thing better than having an 'aha' moment is playing a part in helping someone else have one, too."
---
Nick Tornese, recently promoted to Vice President of Information Technology for STS Aviation Group, is an experienced IT professional with a results-oriented leadership style and hands-on technical skills. Nick has more than two decades of real-world problem solving and successful implementation of IT solutions experience that transcends STS Aviation Group's business requirements.
Nick's professional focus rests primarily on providing strategic direction and management of full-service IT organizations. In addition, a Master of Science in Finance from Georgia State University adds depth to Nick's experience and skill set.
As the Vice President of Information Technology, Nick's overall responsibilities comprise of managing IT infrastructure, database administration and overseeing end-user helpdesk support operations. He is committed to defining and implementing best practices, strategies, methodologies, policies, procedures and documentation needed to ensure the best in-class IT support delivery.
Nick also manages business acquisition tasks required to on-board employees, systems, and assets into STS' corporate structure. Nick excels at hiring, developing, encouraging and evaluating high-performing IT personnel.
Nick's career at STS Aviation Group began in 2016 as a Database Consultant. In 2017, he transitioned to the position of Enterprise Data Services Architect. In 2018, Nick was elevated to Director of IT and Data Services. Prior to his time with STS Aviation Group, Nick worked 15 years for Hewlett-Packard in a managed services capacity supporting many companies like P&G, Merrill Lynch, and the United States Defense Logistics Agency.