STS Component Solutions Enters New Sales Partnership with Ametek MRO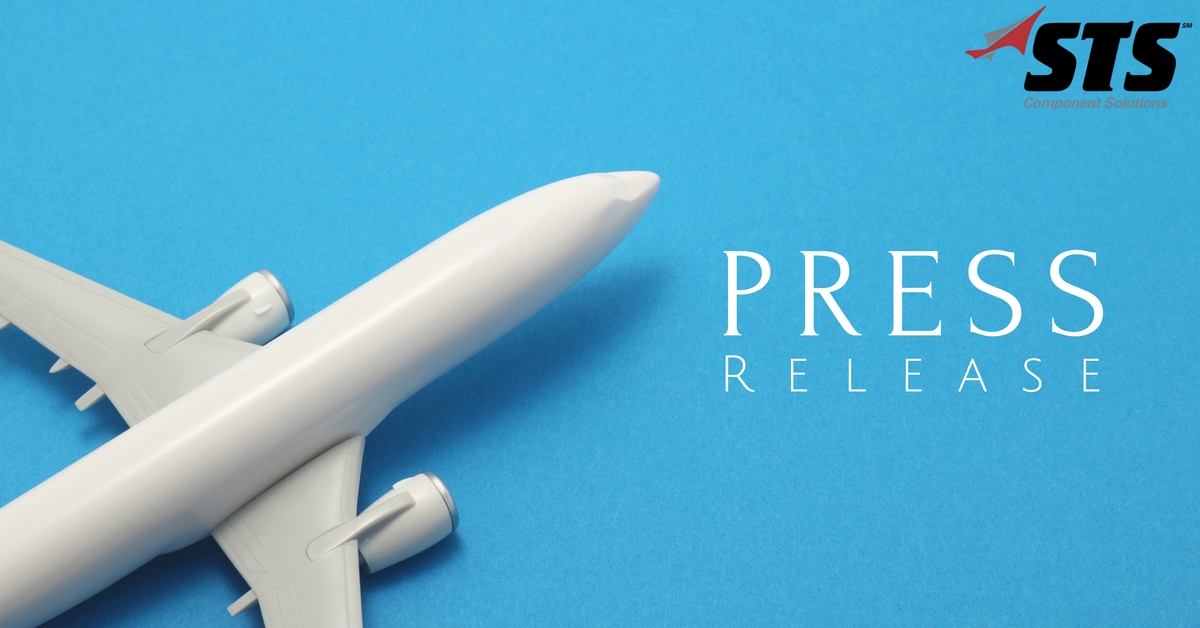 Palm City, Fla., October 19, 2016 – STS Component Solutions (STSCS), a division of STS Aviation Group,  is proud to announce its appointment as MRO Business Partner with Ametek MRO's Midwest family of companies for customers within the EMEA region.
Ametek MRO is a global provider of third-party MRO services for the commercial, regional and general aviation industries. Its operations specialize in a wide range of repair and overhaul services that are FAA, EASA, CAAC and CAAS approved. STS is now able to offer reliable and cost-effective repair solutions to its customers by utilizing Ametek's knowledge and experienced repair network.
The Ametek MRO Midwest companies represented in this agreement are Drake Air, Southern Aeroparts and B&S Aircraft. Drake Air specializes in heat transfer systems of aircraft such as heat exchangers, fuel heaters and pre-oil cooler components.
Southern Aeroparts is an industry leader in reverser and flight control actuation and cargo management. B&S Aircraft is an expert in starter generators, fuel flow transmitters and more. These companies, as well as their specific knowledge, are expected to greatly benefit STSCS' existing customer base by helping to lower costs and streamline MRO efforts; both of which will help companies get off  the ground and back in the air quickly and affordably.
STS Component Solutions views this new partnership as expansion of its MRO support capabilities. The company believes that it will further enhance its ability to provide comprehensive support to customers throughout the EMEA region.
About STS Aviation Group:
STS Aviation Group is a diversified company that specializes in support services for the aerospace industry through its five divisions, STS AeroStaff Services, STS Engineering Solutions, STS Line Maintenance, STS Component Solutions and STS Air-Pro. From staffing your team so it can get the project done right and at an affordable price, to providing certified aircraft and engine components so you can get off the ground and back in the sky, STS continues to be a one-stop servicing center for all of your company's aviation staffing, engineering, line maintenance and component related requirements. To learn more about what makes STS the company with "Solutions to Keep You Flying," please visit www.stsaviationgroup.com or call at 1-800-800-2400.
###
Media Contact:
Taylor Salisbury
Marketing Coordinator, STS Component Solutions
1-888-777-2960 ext. 8396
Taylor.Salisbury@sts-cs.com