STS Aviation Group: An Exceptional Employer that Soars Above the Rest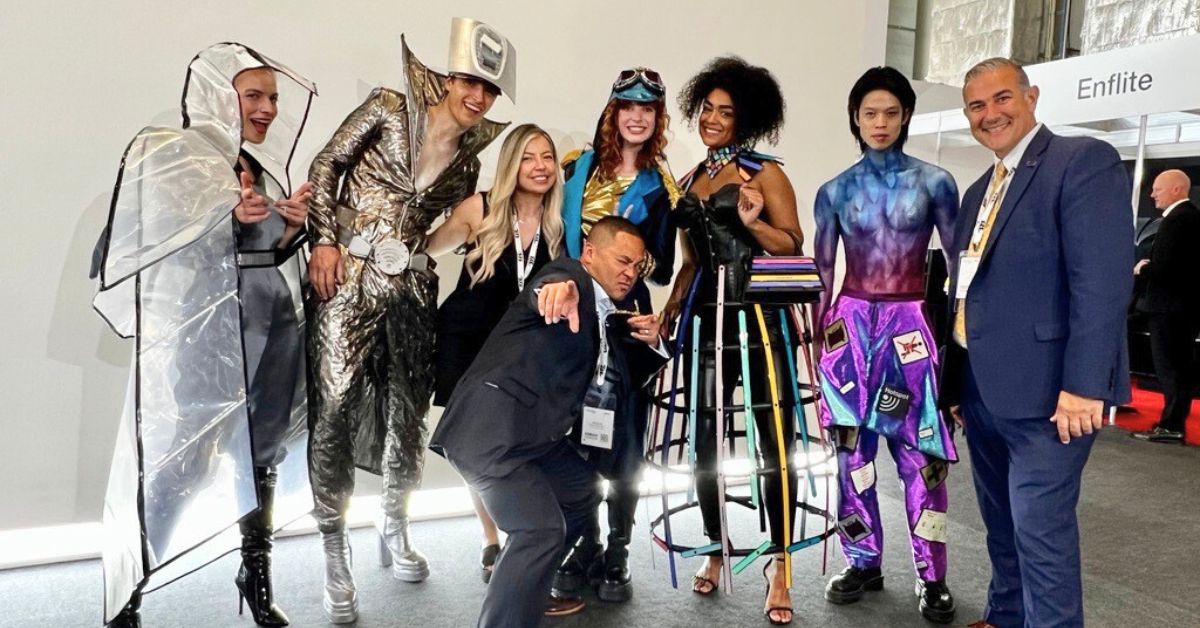 In the ever-evolving world of aircraft maintenance, repair and overhaul (MRO), finding the perfect employer can feel like searching for a needle in a haystack. However, one company stands tall, offering employees a flight path to success and job satisfaction, STS Aviation Group. With a commitment to excellence, employee well-being, and industry-leading services, STS Aviation Group has earned its reputation as an outstanding company to work with. In this article, we'll explore the reasons why STS Aviation Group is a great company to work for and how it continues to soar above the competition.
A Strong Culture of Employee Appreciation
STS Aviation Group understands that its success is intrinsically tied to the dedication and skills of its employees. As a result, the company has cultivated a strong culture of employee appreciation, valuing each team member's contributions. From the top-tier executives to the newest recruit, everyone is treated with respect and given ample opportunities for growth and advancement. This employee-centric approach fosters a sense of belonging, leading to higher morale and increased job satisfaction.
Unwavering Commitment to Safety and Quality
Throughout the MRO industry, safety and quality are paramount. STS Aviation Group recognizes this, and its unwavering commitment to maintaining the highest safety standards and delivering exceptional quality sets it apart from the competition. By providing comprehensive training and resources, the company ensures that its employees are equipped with the knowledge and tools needed to deliver top-notch results safely.
Embracing Innovation & Technology
As the MRO landscape evolves, so too does STS Aviation Group. The company has embraced innovation and cutting-edge technology to enhance its services and improve efficiency. From propriety predictive maintenance software to sophisticated supply chain solutions, STS Aviation Group remains at the forefront of industry trends, empowering its workforce to embrace innovation and be a part of shaping the future of aircraft maintenance.
Diverse Range of Career Opportunities
STS Aviation Group's extensive portfolio of services opens the door to a diverse range of career opportunities. Whether it's aircraft maintenance, engineering, logistics, technical support or corporate positions, the company provides a wide array of roles that cater to different skill sets and passions. This versatility allows employees to explore various facets of the aviation industry and find the perfect fit for their career aspirations.
A Global Presence with a Local Touch
Despite its global presence, STS Aviation Group maintains a personalized touch in its interactions with employees. The company's culture encourages open communication, fostering a sense of camaraderie and community among team members, regardless of their geographical location. Employees often describe the company as a "family" that supports and encourages each other to achieve their best.
Cleared for Landing
In the vast sky of aircraft maintenance, repair and overhaul companies, STS Aviation Group stands out as a shining star that provides its employees with an exceptional experience. With a strong culture of employee appreciation, an unwavering commitment to safety and quality, a passion for innovation, a diverse range of career opportunities, and a global presence with a local touch, STS Aviation Group has created a workplace that inspires excellence and fosters professional growth.
For those seeking a career in aviation with a company that values its workforce, STS Aviation Group is undoubtedly the destination of choice. As it continues to soar above the rest, this exceptional company exemplifies what it means to be a leader in the MRO industry, where every employee is valued, and success is achieved through collaboration, innovation, and dedication.