STS Aviation Group Takes Off for MRO Latin America in Panama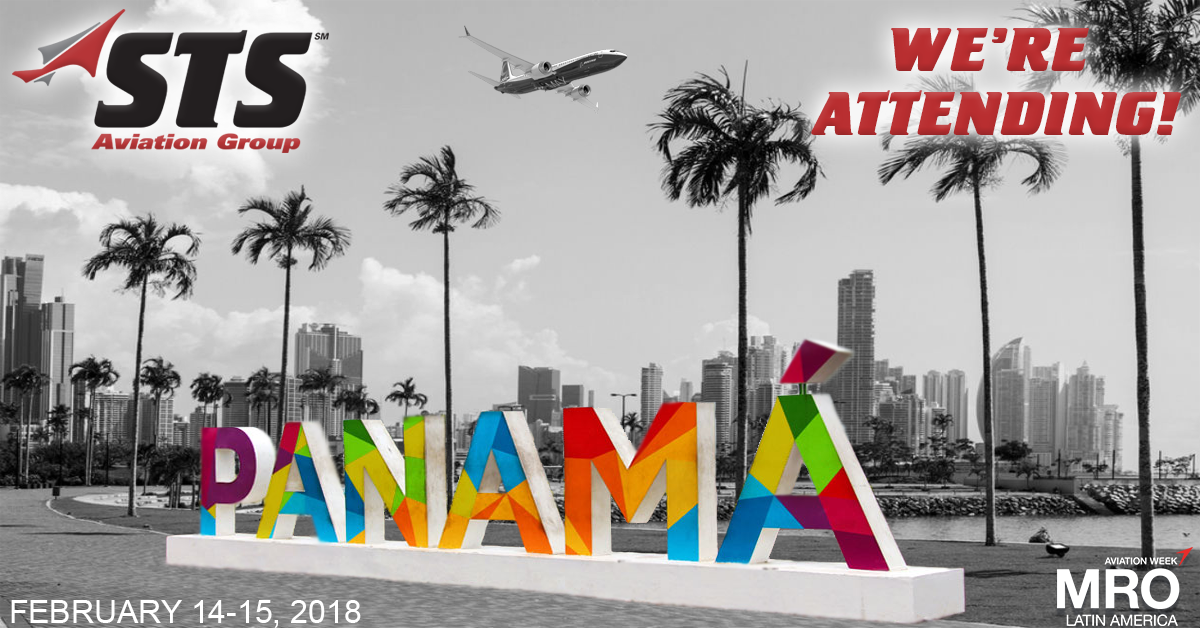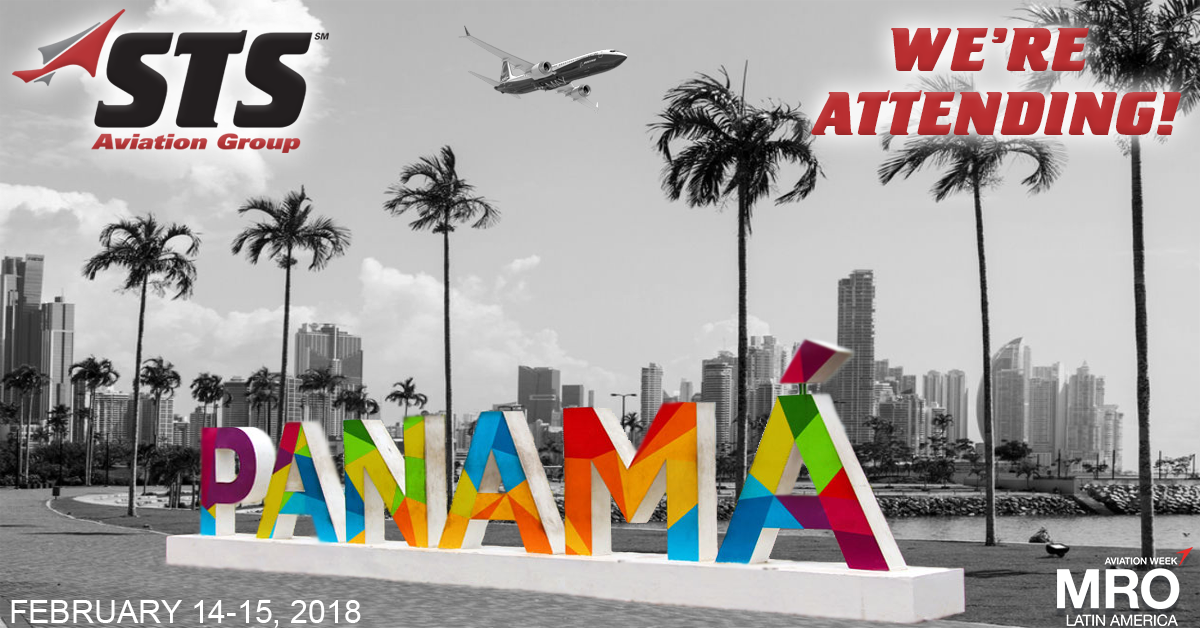 From February 13th – 15th, STS Aviation Group will be flying south to attend MRO Latin America 2018 in Panama City, Panama. Key members from STS Component Solutions, STS Air-Pro and STS Engineering Solutions will be on the ground and available to discuss all of your company's aircraft component, hose manufacture / distribution and aircraft engineering support requirements. If you also plan on attending the event, come meet us at the Westin Playa Bonita, and learn all about what makes us the company with "Solutions to Keep You Flying!"
Aviation Week's MRO Latin America is the region's premier event that brings together more than 420 leaders and professionals from the commercial air transport maintenance, repair and overhaul industry. Fleets are continually growing and becoming modernized, and as aircraft become equipped with latest technology and enter into service, maintenance organizations face the need to upgrade capabilities to support and accommodate these new technologies. During the conference you can expect topics such as Mitigating Unscheduled Maintenance / AOG, Digital MRO, Airline case studies and much more within the agenda. MRO Latin America delivers an unparalleled industry forum where valuable intelligence is gathered and real business leads are generated. You can also take part in 2 days of amazing networking opportunities including cocktail receptions and dinners that help build new partnerships and grow existing relationships among your peers in a more casual setting. MRO Latin America is a must attend event for professionals at Airlines, OEMs, Suppliers, Leasing Companies and MRO Service Providers!
Following MRO Latin America, STS Aviation Group will also be sponsoring and playing in the 7th Annual COPA Tech Ops charity golf tournament. Taking place February 16th – 17th, the golf tournament and accompanying events will take place at the Tucan Country Club & Golf Resort. Activities include meetings with COPA representative, a welcome cocktail reception, golf events and the closing dinner and award ceremony. Last year sponsors and participants managed to fundraise over $332,000 that was donated to COPA's five principal charitable foundations, and we are thrilled to continue to support them this year.
Members of STS Aviation Group, Luis Garcia (Vice President, STS Air-Pro), Ethan Steele (Director of Business Development, STS Engineering Solutions), Randy Steenholdt (Sr. Vice President, STS Engineering Solutions) Gabriel Viso (Account Manager, STS Component Solutions) and Lucimeia Murta (Account Manager, STS Component Solutions) will all be available at the conference and golf tournament events to discuss any of your company's inventory and service support requirements.
"The worldwide demand for rapid, innovative, and economical Engineering and Regulatory Certification support has never been greater!" says Ethan Steele, Director of Business Development for STS Engineering Solutions.  "Every OEM, Operator and MRO is seeking ways to reduce costs while increasing Turn-Around-Times and reliability.
STS Engineering Solutions has a proven track record of providing 24/7 prompt and creative engineering support to minimize out-of-revenue cost.  Whether it is for Minor Repairs, Major Repairs (requiring 8110-3), Damage Tolerance Analysis (DTA) every need is treated as an AOG Event in an effort to minimize out-of-service time.  Major Alterations, LOPA's, PMA's, STC's, Connectivity Modifications and all Maintenance Programs activities are also treated with the same level of urgency!
STS Engineering Solutions, LLC is very proud of our increasing global footprint and the partnerships we have formed.  We are excited to join our current and future business partners and our industry peers at this year's Latin American MRO!"
Be sure to reach out either during MRO Latin America or at the COPA Tech Ops charity golf tournament and meet the STS team.  We really look forward to seeing you all in Panama!