STS Component Solutions Acquires Aircraft Interiors Specialists, UJet Group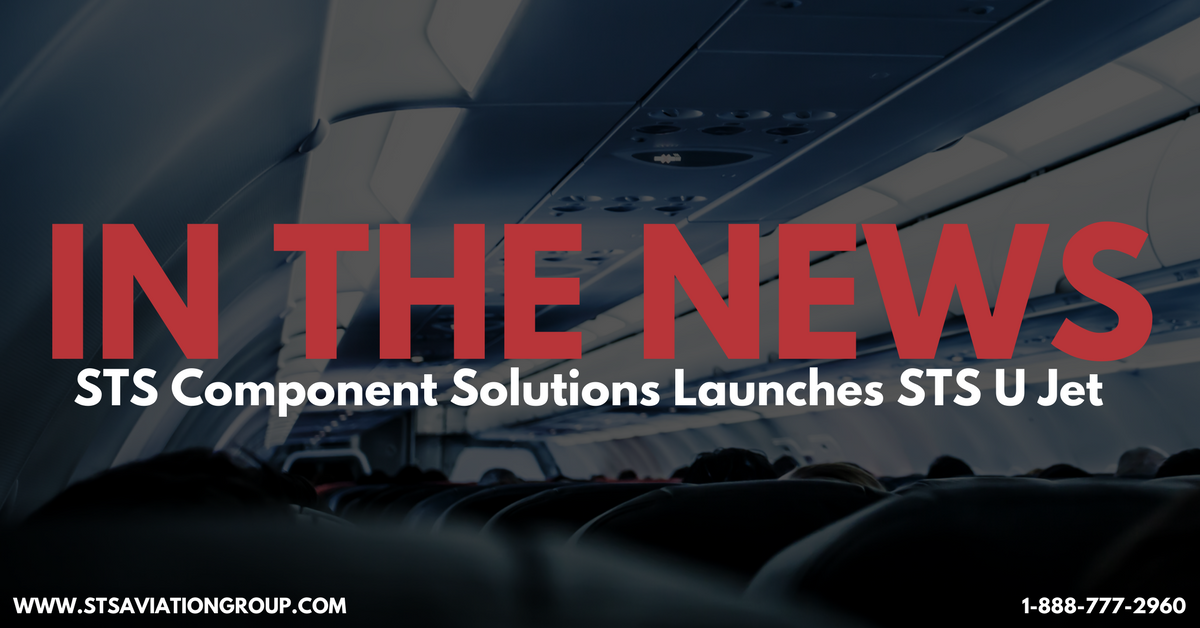 A global aircraft inventory supplier purchases the business assets of an aircraft interior modification specialist to form a new business unit under the STS Aviation Group umbrella
Palm City, January 25, 2018 – STS Component Solutions grows its aviation aftermarket portfolio by strategically acquiring UJet Group, an aircraft interior modification and refurbishment company based out of Shannon, Ireland. Through this acquisition, STS Component Solutions will now offer its growing customer base robust aircraft interior refurbishment and parts services under the newly formed brand, STS UJet.
STS UJet will continue to operate out of Shannon, Ireland and is expected to remain the region's premier FAA/EASA 145 approved aircraft interior repair shop. STS UJet's current offerings include complete aircraft interior refurbishment and modification, cabin reconfiguration, seats and support services.
"This acquisition further aligns STS with the growing demand of the marketplace," says Tom Covella, Group President of STS Component Solutions. "Aircraft interior modification and refurbishment is a service offering that will further differentiate STS in the marketplace and provide our global customers with another value-added service.  Additionally, with this FAA/EASA 145 approval, we see a great opportunity in Shannon, Ireland to further expand the global footprint of STS."
Mark Robertson, President of STS UJet states, "All of us at UJet are excited about our partnership with STS Aviation Group, which is a strong strategic fit, leveraging our two leading companies' respective strengths, across many areas, providing solutions for the airline industry. Today's announcement is another solid step in both our journeys, to build on our foundations and continue to broaden our service offerings all over the world to both our existing customer base and beyond. It's a win-win for all of our employees and the local community in Shannon and surrounding areas, as we now can accelerate the growth of our capabilities, facilities, and employees."
STS UJet is currently up, running and fully operational. And given the support now offered by its new parent company, STS Component Solutions, STS UJet is primed and poised to expand its aircraft interior modification and refurbishment services to customers across all corners of the globe.
To learn more about STS UJet, STS Component Solutions or STS Aviation Group, please visit www.stsaviationgroup.com.
About STS Aviation Group:
From staffing your team so it can get the project done right and at an affordable price, to providing certified aircraft and engine parts so you can get off the ground and back in the sky, STS Aviation Group continues to be a one-stop servicing center for all of your company's workforce management, aircraft engineering, line maintenance, aircraft parts, hose manufacturing, NDT, aircraft repair, and aircraft modification requirements. To learn more about what makes STS Aviation Group the company with "Solutions to Keep You Flying," please visit www.stsaviationgroup.com.
For more information, contact:
Marketing Coordinator at STS Component Solutions
1-888-777-2960 ext.8396