STS Aviation Group Heads to MRO Russia in Moscow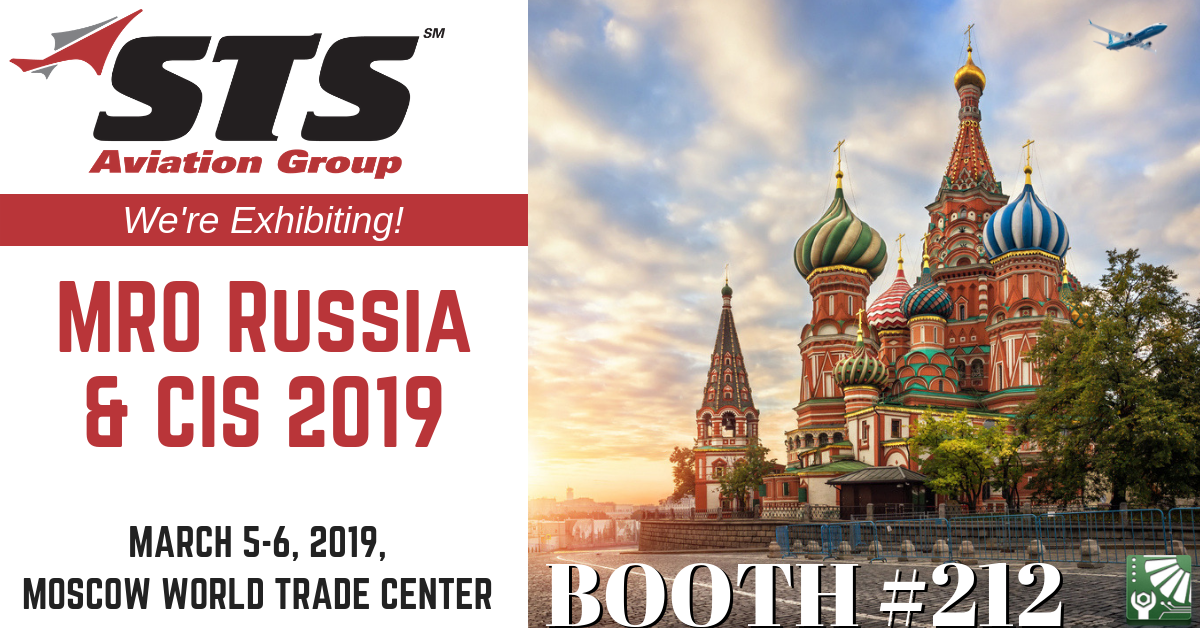 From March 5th – 6th, STS Aviation Group will be heading to the Moscow World Trade Center in Russia, where we are set to exhibit at the 14th MRO Russia & CIS International Conference and Exhibition! Key members from STS Component Solutions will be on the ground and available to discuss all of your company's aircraft & engine inventory, OEM distribution and custom Vendor Managed Inventory (VMI) service and support requirements. If you plan on attending the event, come meet us at Booth #212, and learn all about what makes us the company with "Solutions to Keep You Flying!"
MRO Russia & CIS is a one of a kind event of this scale taking place in the ex-USSR that is committed to covering the critical issues regarding the restructuring of MRO services for this region's aviation industry. At this year's conference and exhibition you can expect displays from over 80 companies from 25 countries across the globe. You will also have the opportunity to meet with over 900 high-level attendees and decision makers from airlines, technical and engineering management teams as well as local and international MRO providers all in one place!
This year's conference agenda reviews the latest trends in the Russian air transport industry which is in the stage of intense development following the recovery of the region's air transport market. Airlines have almost restored their fleets after a drastic reduction of capacities and many are now planning new deliveries. Russian and CIS based MRO organizations are growing in numbers while expanding their capabilities and becoming more competitive.
Members of STS Aviation Group, Omur Keskin (Regional Sales Director, STS Component Solutions),and Ksenia Solovieva Ozkara (Sales Specialist, STS Component Solutions) will be available to meet with during the conference. They can also put you in contact with representatives from any of our other divisions within STS Aviation Group that deliver nose-to-tail solutions with unmatched results and expertise.
Be sure to fly by Booth #212 during the exhibition and meet the STS team. We really look forward to seeing you in Moscow!