STS Aviation Group Takes Off for MRO Europe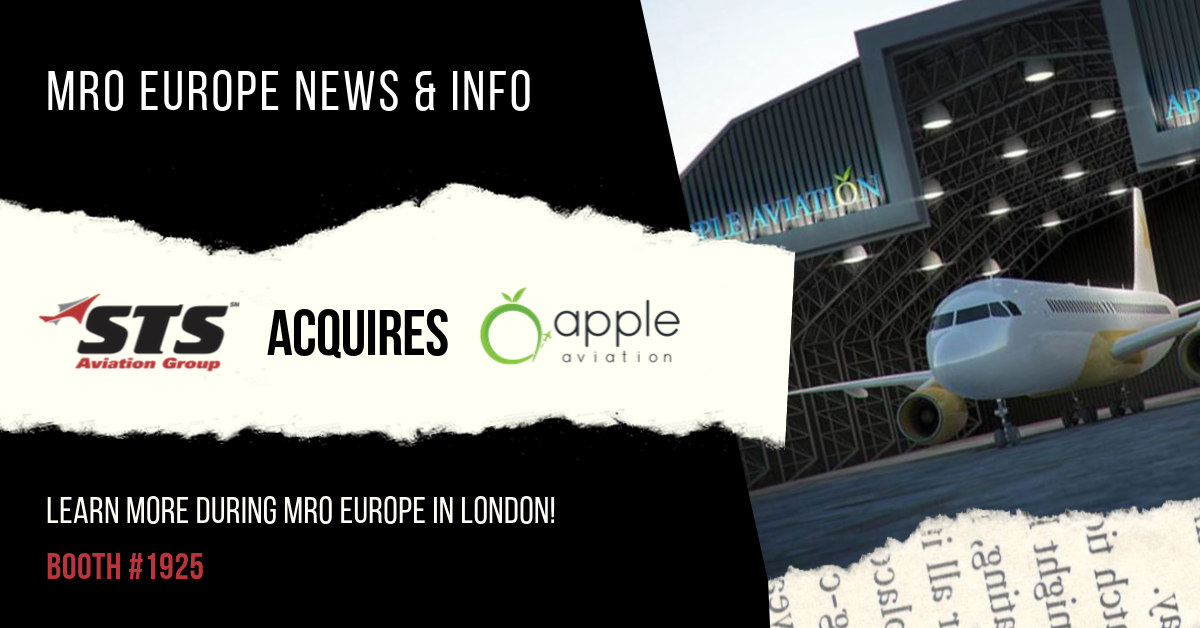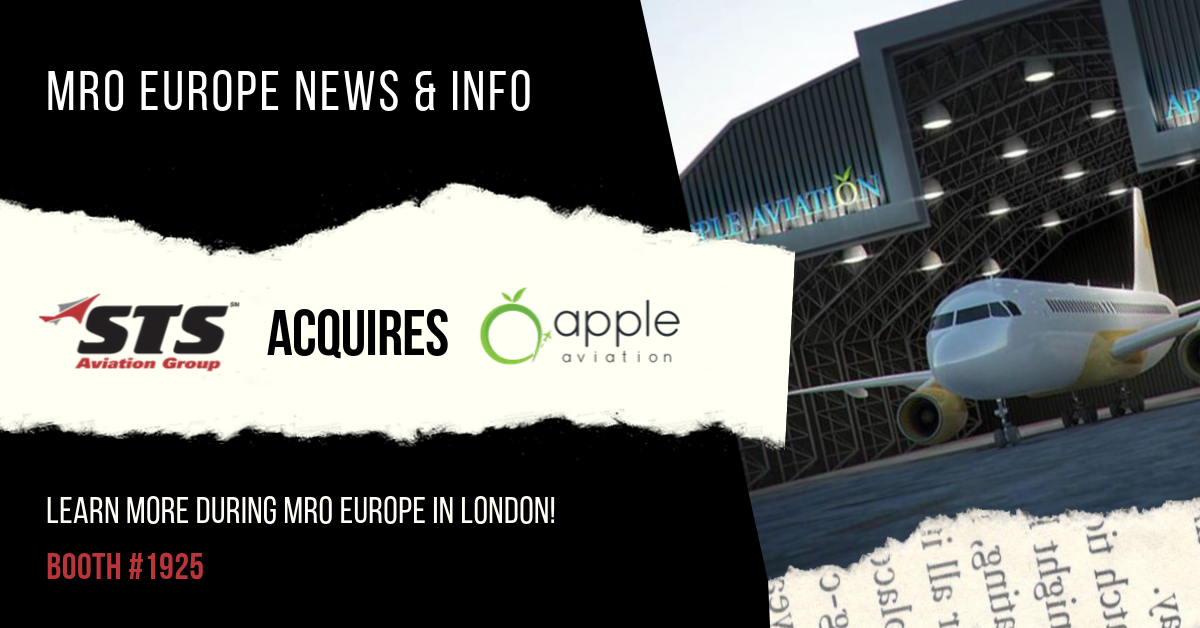 From October 15 – 17, STS Aviation Group will be in London exhibiting at Booth #1925 during MRO Europe.
Key members from each of STS Aviation Group's divisions will be available to discuss all of your company's global MRO requirements.
MRO Europe is the premier event of the EMEA region for commercial aviation's maintenance, repair and overhaul industry. Attendees from all over the globe will put their latest products and services on display, and guests can expect to learn more about key agenda topics like "MRO Europe Market Forecast & Key Trends, The Impact of Retirements, Changing Regional Capacity, The Aftermarket of Tomorrow: How to be a Winner" and so much more. Featured events include the Go Live Theater, EASA Services Pavilion and Hangar Equipment Pavilion.
MRO Europe continues to provide a world-class venue for all levels in the MRO sector to exchange ideas and best practices, share experiences, debate issues and challenges and gather valuable knowledge.
In recent news, and sure to be widely discussed at this year's show, STS Aviation Group just announced that it has acquired Apple Aviation based out of Cheshire, England. As STS continues to expand it will  immediately begin to offer global MRO services to customers at its new state-of-the-art facility in Newquay. The Newquay facility alone houses more than 150,000 square feet of space; 40,000 of which is dedicated as a parts processing facility.
STS Aviation Group will utilize its expertise across all divisions in an effort to safely, seamlessly and efficiently resolve the aircraft AOG and extended maintenance issues of its global customers. The company can support all AOG situations while operating under FAA/EASA Part 145 approval. Now with direct access within EMEA to multiple FAA/EASA approved workshop facilities, major modification projects, repairs and overhauls can be performed both in the United States and abroad while any required components can be locally sourced and fitted in the fastest time possible. STS also offers a full range of base maintenance services including maintenance checks, structural repairs and modifications, engine workshop, borescope inspections, cabin modifications and re-configurations, end-of-lease programs, entry into service programs and more.
MRO Europe is a must attend for airlines, OEMs, aftermarket supplier organizations, leasing companies, aviation authorities, regulators and MRO service providers. Why? Because this event offers unparalleled networking opportunities and proves to be the place to develop new partnerships and build upon existing business relationships.
With the recent acquisition of Apple Aviation, and with major news resting on the horizon, STS Aviation Group continues to show that it is the one global company committed to delivering nose-to-tail solutions with unmatched results and expertise to customers all over the world.
Be sure to fly by Booth #1925 to learn more and meet the newest members of the STS Aviation Group family. We really look forward to seeing you all in London!