STS Component Solutions and Curtiss-Wright Announce New Aftermarket Distribution Partnership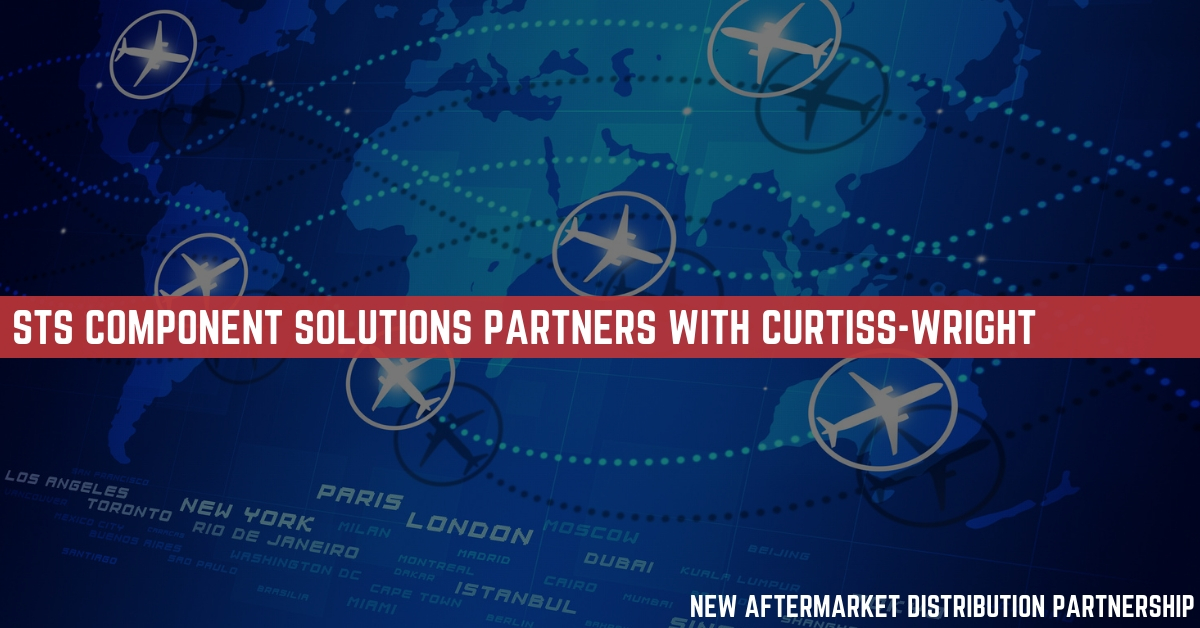 Palm City, Fla., October 17, 2018 – STS Component Solutions partners with Curtiss-Wright's Sensors & Controls division to add their line of commercial solutions for airlines, business aviation, and rotorcraft to its expanding OEM Distribution portfolio. The products manufactured by Curtiss-Wright include position sensors, rotary and linear actuators, solenoids and valves.
Tom Covella, Group President of STS Component Solutions, says "STS Component Solutions is proud to add this prestigious OEM and partnership to our existing distribution portfolio. This partnership will further enable us to provide expanded support and product line diversity to our global customer base."
"Our agreement with STS Component Solutions allows us to offer our commercial aviation solutions to the aftermarket quickly and effectively," said Graham Macdonald, Senior Vice President and General Manager, Sensors & Controls division. "We are confident the STS Component Solutions team will deliver superior distribution to our customers around the globe."
To learn more about STS Component Solutions and its new aftermarket distribution partnership with Curtiss-Wright Corporation, please call 1-888-777-2960 or visit www.stsaviationgroup.com.
###
About STS Aviation Group:
STS Aviation Group is a diversified company that specializes in support services for the aerospace industry through its nine divisions, STS Technical Services, STS Component Solutions, STS Air-Pro, STS Line Maintenance, STS Engineering Solutions, STS Mod Center, STS AeroMod, STS U Jet, and STS GSE Services. From staffing your team so it can get the project done right and at an affordable price to providing certified aircraft and engine components so you can get off the ground and back in the sky, STS Aviation Group continues to be a one-stop service center focused on delivering "Solutions to Keep You Flying!" To learn more, please visit www.stsaviationgroup.com or call 1-800-800-2400.
About Curtiss-Wright Corporation:
Curtiss-Wright Corporation is a global innovative company that delivers highly engineered, critical function products and services to the commercial, industrial, defense and energy markets.  Building on the heritage of Glenn Curtiss and the Wright brothers, Curtiss-Wright has a long tradition of providing reliable solutions through trusted customer relationships. The company employs approximately 8,600 people worldwide.  For more information, visit www.curtisswright.com.
Media Contact:
Taylor Salisbury
Marketing Coordinator at STS Component Solutions
1-888-777-2960 ext.8396
taylor.salisbury@sts-cs.com