STS Aviation Group Hires Michael John Adams to Spearhead European Operations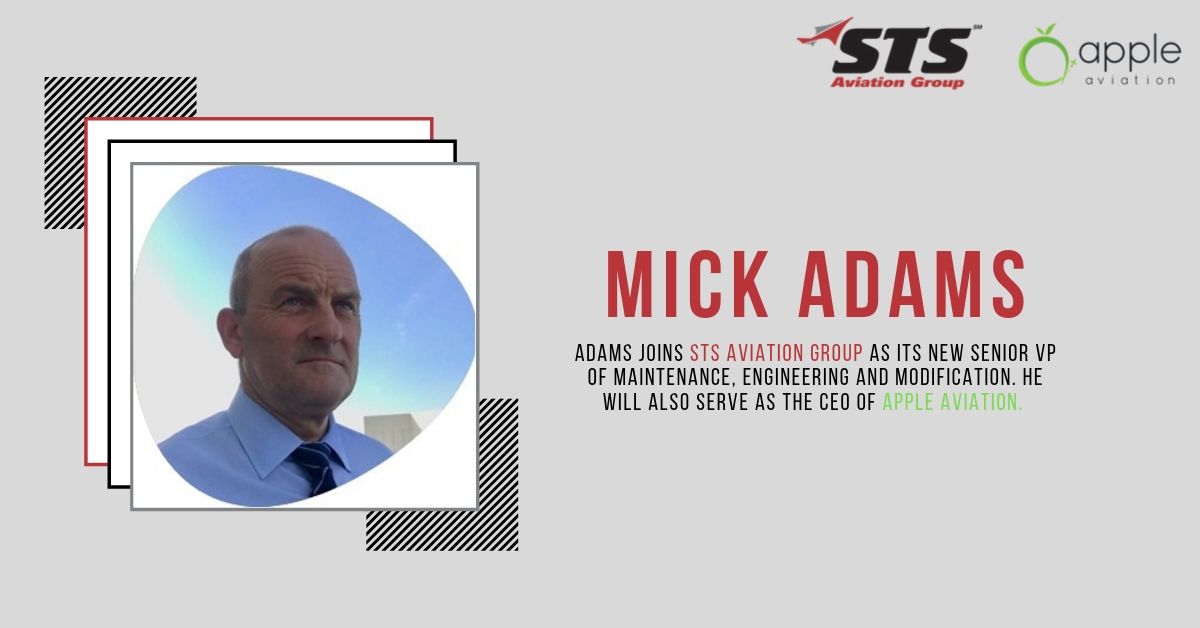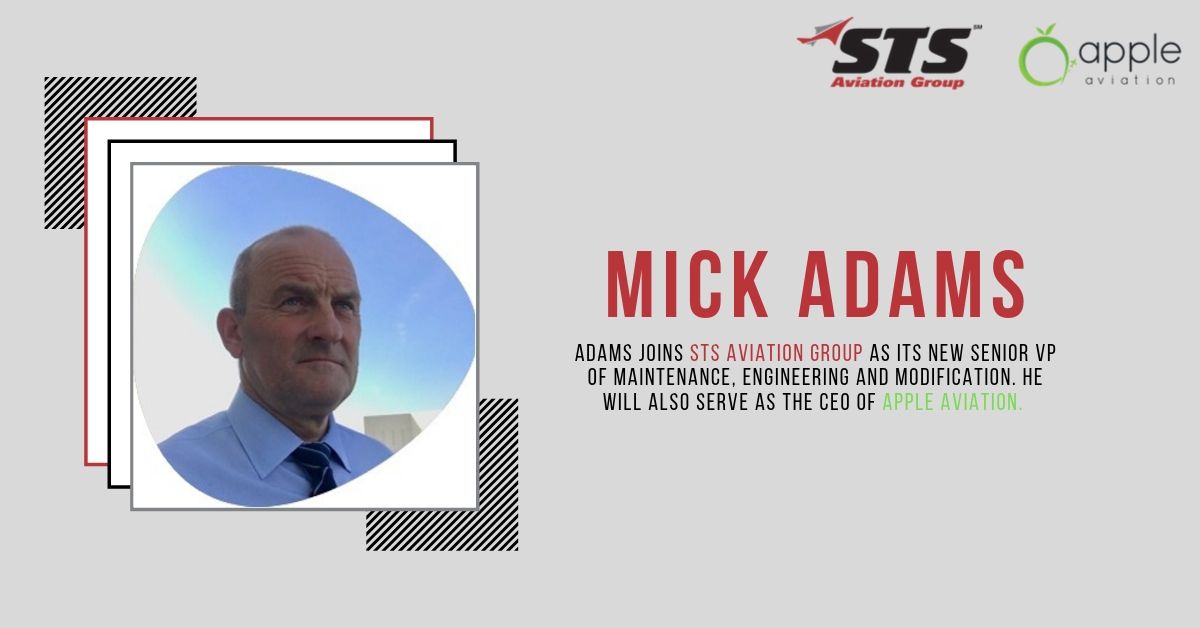 JENSEN BEACH, Fla., Oct. 17, 2019 — Fresh off the heels of acquiring Apple Aviation and purchasing the former Monarch Aircraft Engineering (MAEL) wide-body aircraft hangar in Birmingham, England, STS Aviation Group (STS), a leading global aviation solutions company, announces that it has appointed Michael John Adams to oversee its European Operations.
Adams will immediately begin to manage Apple Aviation, the wide-body aircraft maintenance facility in Birmingham and all other existing STS entities in Europe.
Mark Smith, President of STS Aviation Group, said "When our team set out to find someone with the skills, experience and industry knowledge needed to spearhead our company's European operations, one name kept coming up. And shortly after meeting Mick in person, I think our company stakeholders all knew that we had found the right man for the job."
Adams brings nearly 40 years of industry experience with him having previously served as the Vice President of Transformational Deals, the Executive Vice President of Etihad Airways Engineering and the Managing Director of Monarch Aircraft Engineering.
On his recent appointment, Adams said, "I'm thrilled to join STS Aviation Group, and I look forward to the rewarding challenge that will come from leading its highly motivated European teams. When you add STS' existing expertise to the recent acquisition of Apple Aviation and the purchase of the wide-body aircraft maintenance facility in Birmingham, you get the perfect, all-encompassing MRO solution. I look forward to servicing our clients' immediate and future needs, and I cannot think of better organization to be a part of as I enter the pinnacle of my career."
To learn more about STS Aviation Group, please visit: https://stsaviationgroup.com/
About STS Aviation Group:
Founded in 1986, STS Aviation Group is a one-stop service provider to the global aviation industry. With headquarters in Jensen Beach, Florida and offices around the world, STS delivers nose-to-tail solutions with unmatched results and expertise. To learn more about STS Aviation Group and what makes it the company with "Solutions to Keep You Flying," please visit www.stsaviationgroup.com or call 1-800-800-2400.
For More information, contact:
Bryan Shaw
Director of Marketing
1-800-800-2400 ext. 8521
bryan.shaw@stsaviationgroup.com