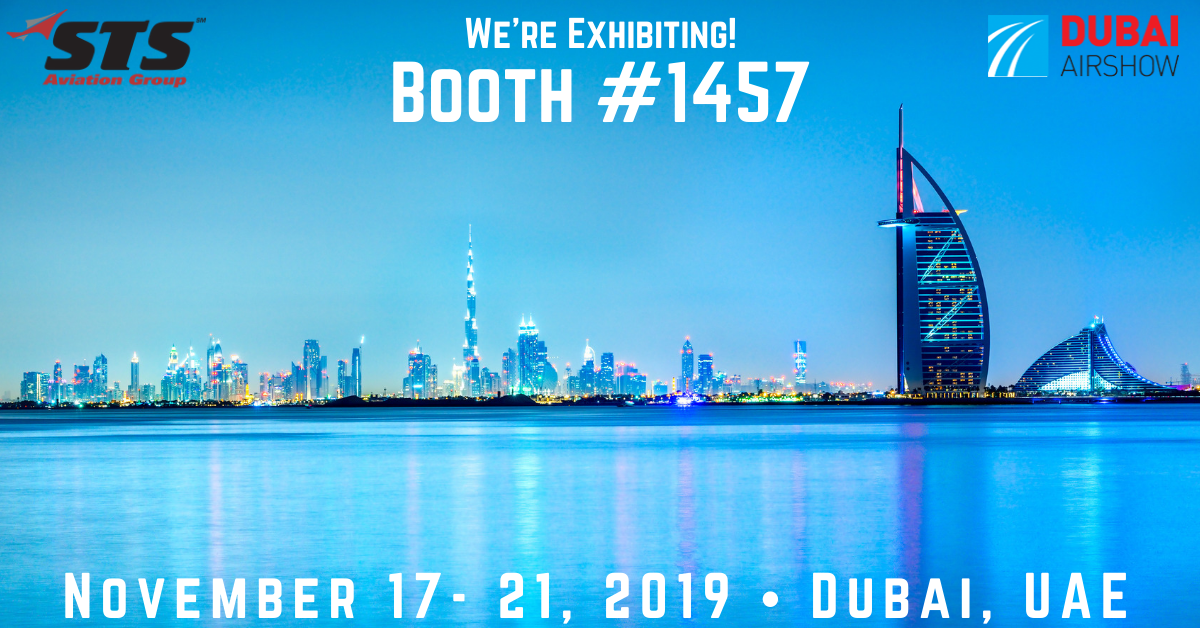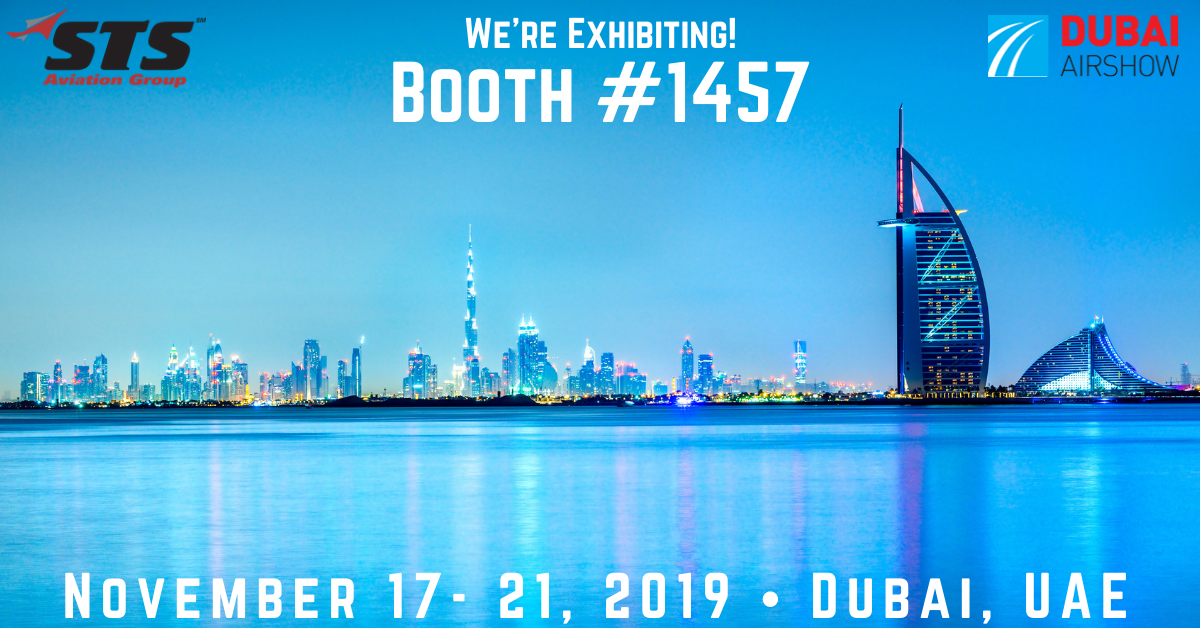 From November 17th – 21st, STS Aviation Group will be exhibiting at Booth #1457 inside of the Dubai World Trade Centre.  You can find the company showcasing its full suite of OEM product lines and inventory solutions, aircraft seat services, hose manufacture & distribution capabilities and aircraft maintenance, engineering & modification services. If you plan to attend the 2019 Dubai Airshow, come meet the STS team, and learn all about what makes us the company with "Solutions to Keep You Flying!"
The Dubai Airshow began back in 1986 as Arab Air. Since then the show has grown and evolved to become one of the largest and most significant aerospace events in the world. The Dubai Airshow has helped lead this change by creating an excellent exhibition displaying the latest and greatest in military, general and commercial aviation. The 2017 event was named the largest show ever with 1,200 exhibitors from 63 countries, over 79,380 trade visitors, 159 Aircraft on display, 1,603 international and regional media and an order book of $113.8 billion, according to the event's webpage.
STS is excited to once again exhibit at this prestigious conference within the Gulf region of the Middle East and put our many unique products and service offerings on display. STS has since grown exponentially and now consists of 12 different divisions, which are able to deliver nose-to-tail solutions with unmatched results and expertise, to the aviation industry.
Representatives of STS Aviation Group, David Ikeda (VP of Sales – EMEA, STS Component Solutions), Ethan Steele (VP of Business Development, STS Engineering Solutions) and Bon Marcelo (Regional Sales Director – EMEA, STS Component Solutions) will be available to meet with during the conference to discuss any of your company's aircraft component, maintenance, engineering, modification, and workforce solutions support requirements.
The 2019 Dubai Airshow is expected to be even bigger than before with 1,300 exhibitors, media representation from every corner of the globe, 165 aircraft on display and feature areas such as Cargo Connect, GATM and Space.
Remember to fly by Booth #1457 and meet the STS team. We look forward to seeing you in Dubai!