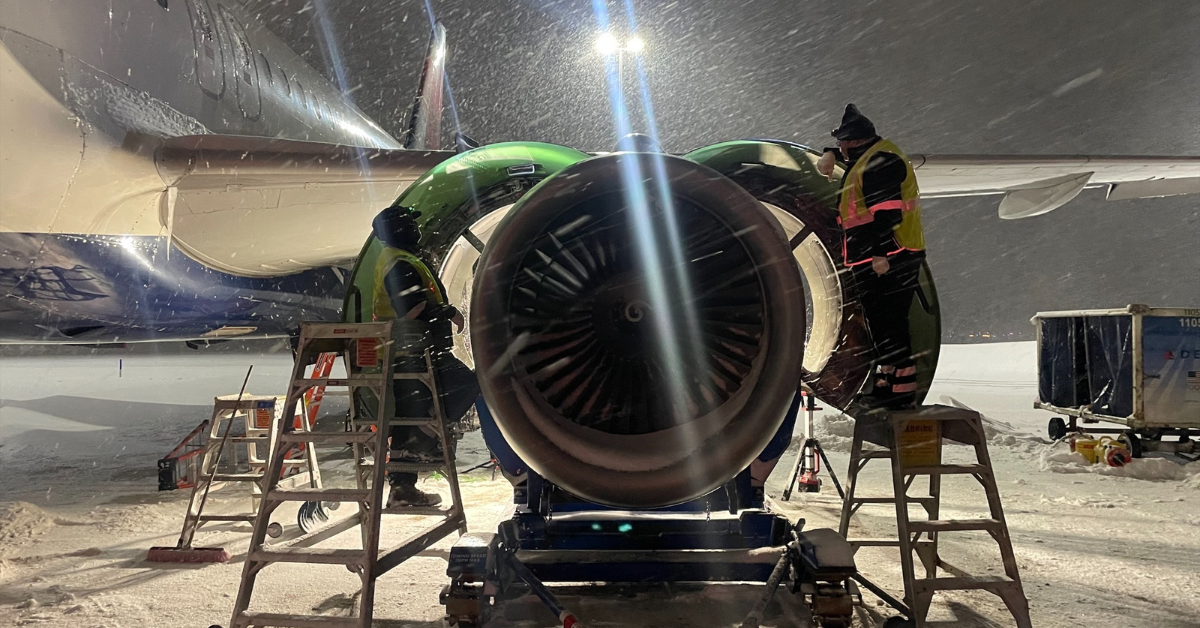 Jensen Beach, Fla., February 2, 2023 – For the fifth year in a row, STS Line Maintenance receives the FAA Diamond Award from the U.S. Department of Transportation and Federal Aviation Administration. The award recognizes the company's commitment to aircraft maintenance training and safety.
"The promotion of safety through regular and ongoing training has always been a focal point for our line maintenance teams, but to receive the FAA Diamond Award means 100% participation from our entire staff," says Mark Smith, President of STS Aviation Group. "That's hundreds of people rallying around a common cause year in and year out. That's quite the accomplishment."
Back in the early part of 2022, STS Line Maintenance enrolled itself into the FAA FAAST program; a program designed to promote safer skies through the ongoing training and education of Aircraft Maintenance Technicians. In order to receive the FAA Diamond Award for its fifth straight year, every touch labor specialist employed by STS Line Maintenance had to successfully complete the year-long program with ratings levels that exceeded the Federal Aviation Administration's justifiably high standards.
"This is an achievement that we take seriously, and it is an accomplishment that our entire team should be very proud of," says Robby Bush, Sr. Vice President and General Manager of STS Line Maintenance. "We have an investment in our people backed by a large amount of time and money. This investments helps to ensure that we have the best of the best. I am very proud of our training department, along with our quality group, for working so hard to ensure that our training is top-notch and up to date with the current technology in todays market."
If you would like to learn more about STS Line Maintenance and the award-winning aircraft maintenance solutions the team provides, please visit: https://www.stsaviationgroup.com/
About STS Line Maintenance:
STS Line Maintenance operates 42 line maintenance stations throughout the United States, Bahamas, United Kingdom and France.
At each of these stations, our team(s) offer a full range of support services, FAA / DER engineering assistance, AOG response teams and enhanced reliability through rapid response times. Skilled mechanics stand ready to handle RON maintenance, turnaround checks, non-routine discrepancy reports and ground equipment maintenance via scheduled or on-call action.
To learn more about STS Line Maintenance and what makes it the company with "Solutions to Keep You Flying," please visit www.stsaviationgroup.com or call 1-800-800-2400.
Media Contact:
Bryan Shaw
Director of Marketing at STS Aviation Group
1-800-800-2400 ext. 8521
bryan.shaw@stsaviationgroup.com