Welcoming Colleen Cyr to the STS Aviation Group Family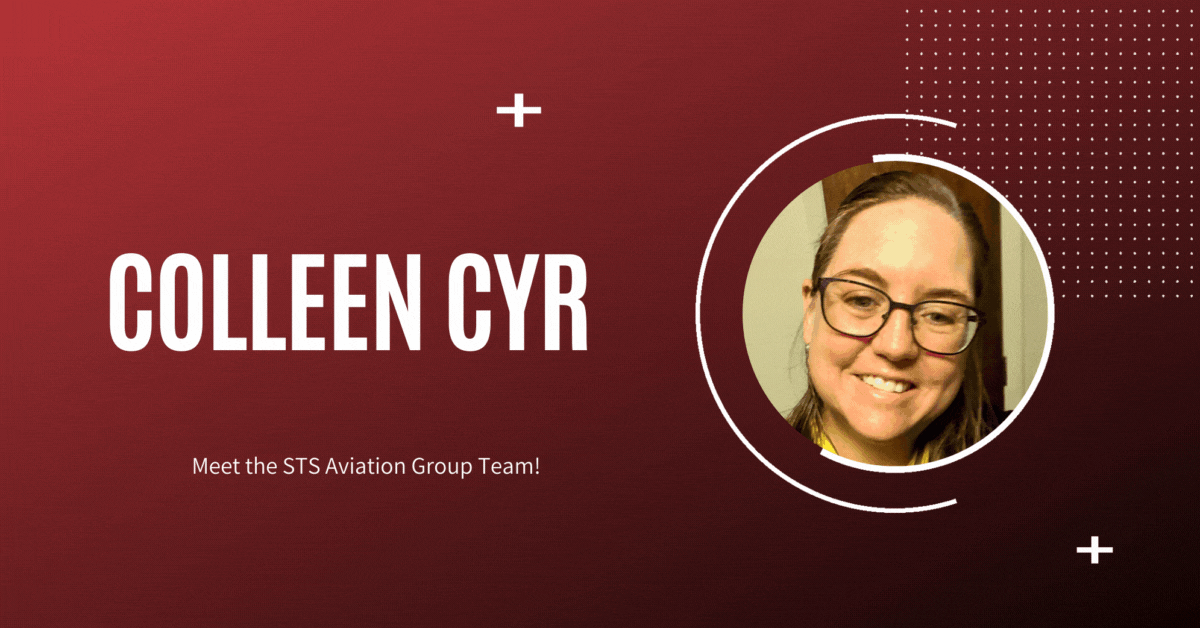 If you stop and think about it, IT professionals are kind of like corporate America's version of The Wizard of Oz. They are the lever pullers, the puppet masters and the dream makers. The work they do helps software functional flawlessly and keeps internal systems operating at maximum efficiency. And the great ones, teammates like Colleen Cyr, are always available to help in a pinch.
You see, IT professionals really are just like The Wonderful Wizard of Oz. He helped Dorothy and Toto just like IT helps all of you. And while you may never know what lies behind the curtain, trust in the fact that our IT team is always hard at work to make sure your journey through "Oz" is as smooth and enjoyable as it can be.
Good morning everyone, and welcome to the latest edition of our "Meet the Team" series. Today, it gives us great pleasure to formally introduce Colleen Cyr. Colleen joined STS Aviation Group earlier this week as an IT Systems Analysts stationed at our company's aircraft base maintenance facility in Melbourne, Florida. And since much of our global workforce is still doing the remote-work thing, we wanted to pen this post in an effort to help you all get to know Colleen just a little bit better. To that end, we asked Colleen three questions, and her responses to those questions are offered below.
We hope that you enjoy learning more about your new teammate, and Colleen, welcome to the family. We're so excited to have you!
Question 1: Tell us a little about your professional background, education and / or experience?
I have 15 years of experience in the IT field. My previous position for the past 11 years was at a local MSP. I have worked in multiple positions, including service desk, project admin, project technicians, and internal system administration.
Questions 2: What do you like to do for fun when you are not working?
I have a lot of varied interests. Anything from hiking / running to traveling, exploring, board games, jigsaw puzzles as well as technology and cars.
Question 3: What is your favorite movie of all time, and why is it your favorite?
My favorite movie of all time is Fried Green Tomatoes (check out the movie trailer below). It is my favorite movie because it shows a sisterhood that a lot of women forget about as they age, and then life happens.
Read More: