Mark Robertson, Senior VP of Business Development for STS Aviation Services in Ireland, Announces Retirement after 43 Years in Aviation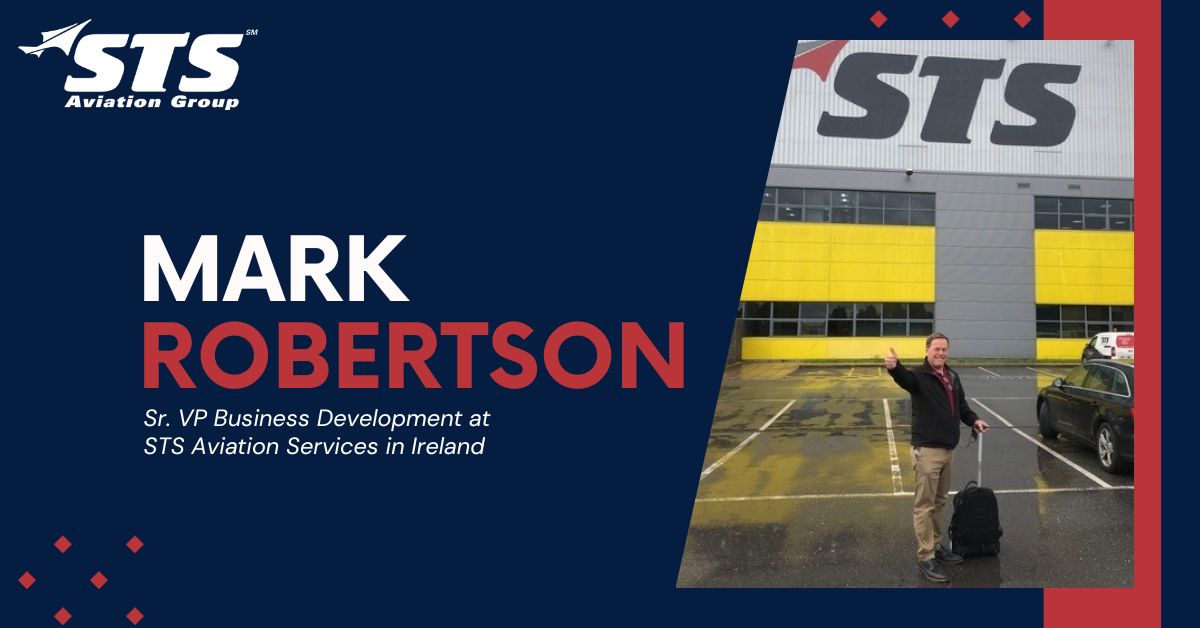 SHANNON, Ireland, November 8, 2023 — After an illustrious 43-year career in the aviation industry, Mark Robertson, Senior VP of Business Development for STS Aviation Services in Ireland (STS), has announced his retirement, marking the end of an era. The decision to retire comes as Mark seeks to prioritize his health, family, and future endeavors.
Throughout his career, Mark has left an indelible mark on the aviation sector, with notable contributions at every stage. From his early days at Magee Plastics in San Francisco to helping STS get off the ground in Ireland back in 2019, Mark has exemplified dedication, innovation, and leadership.
"It is a very emotional decision, but one that is best for my health, family, and future," Mark explained. "I couldn't ask for a better way to finish a career that has been incredibly rewarding."
A key stakeholder in STS' operations in Ireland, Mark takes pride in providing guidance and opportunities for employee success and believes in the unique family-like culture at STS.
"STS is like a big family, and I will miss the everyday interface that I've been having across all of our global divisions," noted Mark. "All great people… top to bottom."
Mark also reflected on his retirement plans, which include focusing on his family's pear orchard in Hood River, Oregon, enjoying time with his wife and children, and exploring interests like golfing, biking, and travel.
Born in Scotland and having emigrated to the United States at a young age, Mark has embodied the spirit of taking leaps of faith. From starting a business in a foreign country to now retiring, his journey has been one of determination and achievement.
"Mark Robertson is a true inspiration to all of us in the aviation industry," states Mark Smith, President of STS Aviation Services. "We wish him the very best in his retirement and future endeavors!"
Mark will stay on with STS through June of 2024 while helping his team transition a myriad of projects that they are involved with.
If you would like to learn more about STS Aviation Group and its subsidiaries, please visit: www.stsaviationgroup.com
About STS Aviation Group:
Founded in 1986, STS Aviation Group is a one-stop service provider to the global aviation industry. With headquarters in Jensen Beach, Florida and offices / facilities around the world, STS delivers nose-to-tail aircraft maintenance solutions with unmatched results and expertise. To learn more about STS Aviation Group and what makes it the company with "Total Solutions to Keep You Flying," please visit www.stsaviationgroup.com or call 1-800-800-2400.
For more information, contact:
Bryan Shaw
Director of Marketing
1-800-800-2400 ext. 8521
bryan.shaw@stsaviationgroup.com