STS Aviation Services Gains AS9110C Accreditation in the United Kingdom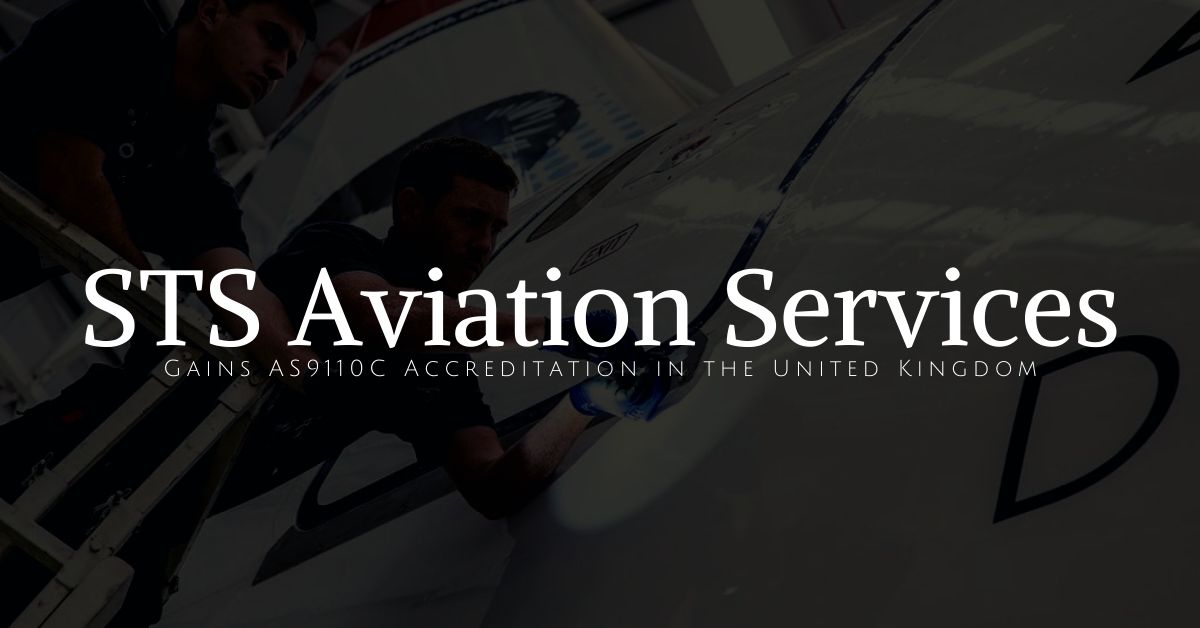 BIRMINGHAM, April 28, 2020 — STS Aviation Services (STS), a division of STS Aviation Group and a leading MRO provider to the global aviation industry, is now AS9110C certified in the United Kingdom.
This certification grants STS Aviation Services the authority to maintain, repair and overhaul both civilian and military aircraft in accordance with aerospace law and global regulatory requirements.
Mike Ainsworth, Head of Safety and Compliance for STS Aviation Services, said "Gaining this international accreditation for our Quality Management Systems was extremely important to this team. Now we can press forward with the strategic initiatives we have in place to become the go-to provider for MRO services throughout the United Kingdom."
Having just recently entered the MRO market in the United Kingdom after acquiring Apple Aviation and purchasing the former MAEL base maintenance facility in Birmingham, STS Aviation Services considers this AS9110C accreditation a significant signal of progress and a great indicator for what's to come.
Kevin Dudley, Chief Commercial Officer for STS Aviation Services, stated "Compliance and airworthiness standards are in this company's DNA. And while remaining agile, we have established a process-oriented and customer-centric core structure. The AS9110C accreditation underpins that structure and serves as the foundation for our team's ability to deliver quality and efficiency to its growing customer base."
Global operators in need of airframe and OEM services in the United Kingdom have keenly awaited this news. In knowing that STS Aviation Services now holds AS9110C accreditation, they have a go-to provider in the region for base maintenance and aircraft modification program requirements.
To learn more about STS Aviation Services and the MRO services it provides, please visit: www.stsaviationgroup.com
About STS Aviation Services:
STS Aviation Services operates three state-of-the-art aircraft hangars, two interior modification facilities and more than 40 line maintenance stations both state-side and abroad. These facilities, and the expert personnel that call each home, fuel the company's drive to seamlessly blend a growing portfolio of MRO services to deliver all-encompassing aircraft maintenance, engineering and modification solutions to the global aviation industry. To learn more about STS Aviation Services and what makes it the company with "Solutions to Keep You Flying," please visit www.stsaviationgroup.com or call 1-800-800-2400.
For More information, contact:
Bryan Shaw
Director of Marketing
1-800-800-2400 ext. 8521
bryan.shaw@stsaviationgroup.com