STS Aviation Services Gears Up to Open Manchester Base Maintenance Facility in November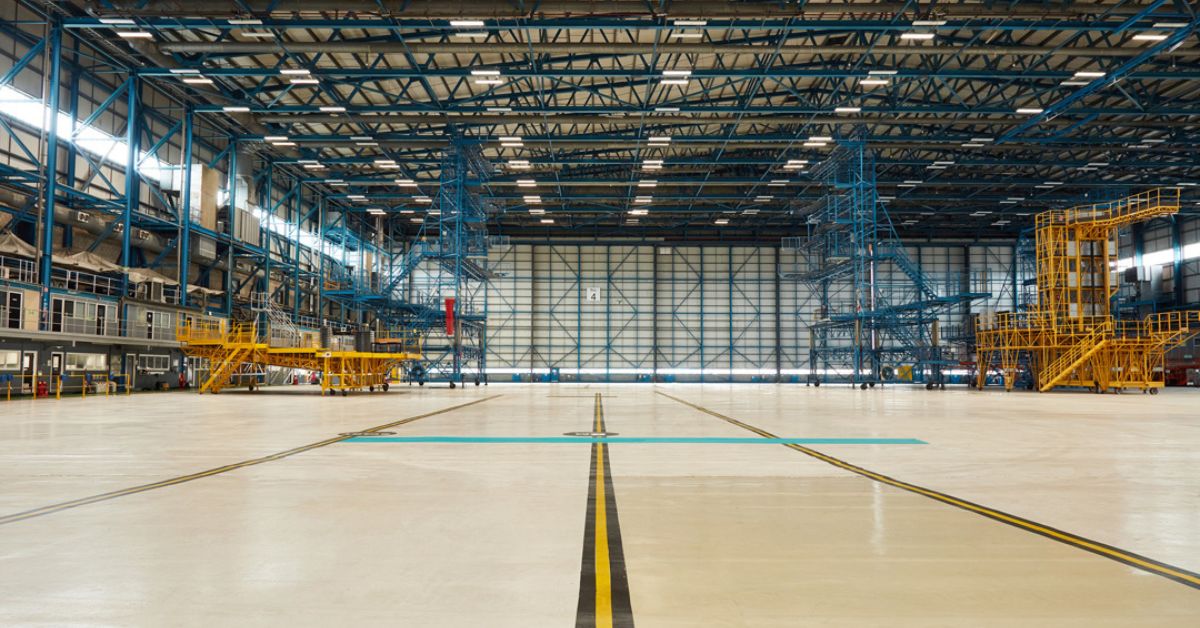 BIRMINGHAM, United Kingdom, October 18, 2022 — STS Aviation Services (STS), a division of STS Aviation Group and a leading aircraft maintenance provider to the global aviation industry, is pleased to announce that it has formerly executed a long-term lease agreement, received full CAA closure to the part 145 audit findings and will begin MRO operations at its aircraft base maintenance facility in Manchester the first week of November, 2022.
"It was more than one year ago when STS first engaged with the relevant stakeholders for the facility. At that time, we set a go-live target for the first week of November, and we are now at that point," states Ian Radford, VP of Technology for STS Aviation Services. "I am extremely proud to have led this project. Seeing all the hard work come to fruition has been amazing experience. It is known how quickly a hangar facility and all the systems can deteriorate when not in use for several years, and STS has worked incredibly hard to bring the facility back to life. This has been achieved with great partners, fully engaged stakeholders, our wonderful staff and some remarkable equipment, systems and tools. We have built a solid base for MRO in Manchester with space to grow. In addition to reaching our go-live target date, STS Aviation Services also received audit closure for its first C rating. Here we will build back-shop capabilities to go along with our sizeable engine shop and its B rating."
"The business has worked tirelessly over the past three months to onboard approximately 70 newly-employed engineers, mechanics and other support personnel in Manchester," states Eddie Boyce, Head of Base Maintenance in Manchester for STS Aviation Services. "In addition to assembling a dynamic workforce, we have made a significant investment in aircraft access equipment as well as tooling and test equipment. This will allow the STS team to use a fully automated tooling control system; the best in its class. The camaraderie in and amongst my team is fantastic. They are rolling their sleeves up to help us get ready for go-live in November all while painting floors and showing us every day how they want to personally own the operation. This bodes well for the future and will permeate into our team's aircraft service delivery. I am extremely delighted to have joined STS and to be part of this incredible project."
If you would like to learn more about STS Aviation Services and the global MRO solutions the company provides, please visit: www.stsaviationgroup.com
About STS Aviation Services:
STS Aviation Services operates four state-of-the-art aircraft hangars, two interior modification facilities and more than 42 line maintenance stations in the USA and internationally. These facilities, and the expert personnel that call each home, fuel the company's drive to a seamless blend and a growing portfolio of MRO services to deliver to an all-encompassing aircraft maintenance, engineering and modification solutions package to the global aviation industry. To learn more about STS Aviation Services and what makes it the company with "Solutions to Keep You Flying," please visit www.stsaviationgroup.com or call 1-800-800-2400.
For More information, contact:
Bryan Shaw
Director of Marketing
1-800-800-2400 ext. 8521
bryan.shaw@stsaviationgroup.com