STS Aviation Services Set to Open Aircraft Base Maintenance Facility in Manchester, United Kingdom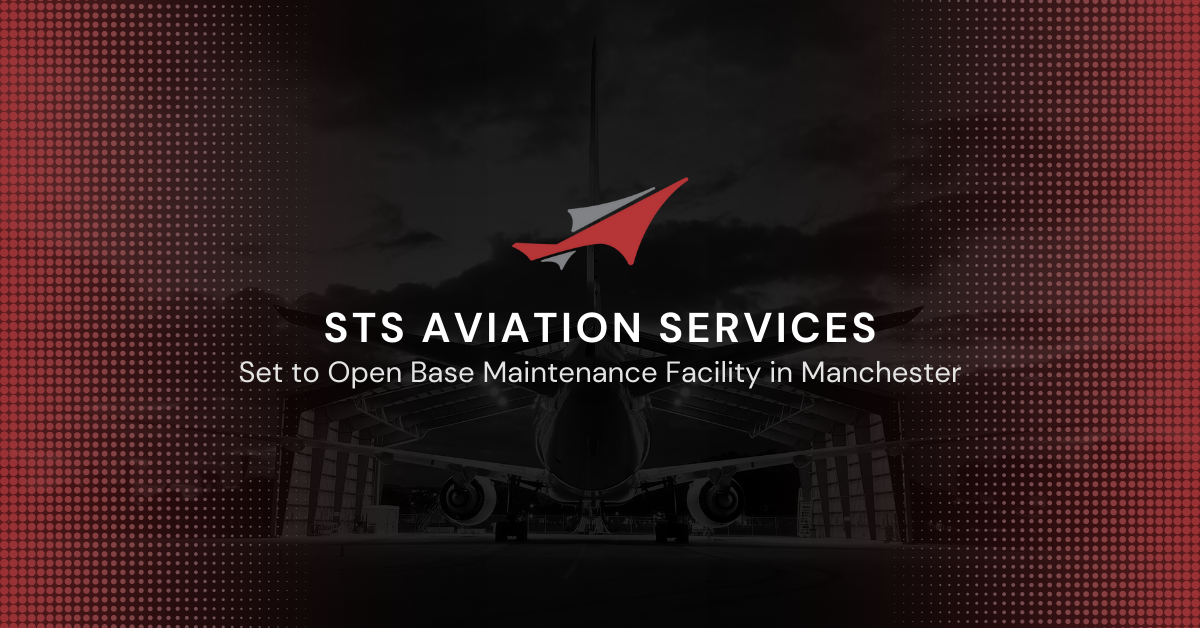 MANCHESTER, United Kingdom, April 27, 2022 — STS Aviation Services (STS), a division of STS Aviation Group and a leading MRO provider to the global aviation industry, has reached an agreement to lease an aircraft base maintenance facility in Manchester, United Kingdom. The hangar, capable of undertaking multiple lines of aircraft maintenance, will create more than 200 new jobs in the region over the next two years.
Mick Adams, CEO of STS Aviation Services in Europe, says "In the coming months, our team will introduce 100+ jobs in Manchester with 100 more coming online in 2023. And as part of STS' long-term resourcing strategy, we will launch new trainee and apprenticeship schemes, something that is critical to the future of aviation in the United Kingdom. I am enormously proud of the STS Aviation Services' team members who have made this, our next stage of growth, possible."
At present, STS Aviation Services has two aircraft base maintenance facilities in the United Kingdom; one in Birmingham and another in Newquay. And with the opening of the new Manchester facility later this year, the company finds itself in a unique position to serve its growing customer base at yet another key airport gateway in the United Kingdom.
Ian Bartholomew, Senior VP of Commercial & Business Development at STS Aviation Services in Europe, adds "Positioning STS Aviation Services' MRO capabilities at key airport gateways is a specific strategy designed to assist our loyal customers in reducing costs and elapsed times for aircraft maintenance events."
STS Aviation Services will begin its recruitment strategy for the Manchester facility immediately, and the station is expected to be fully operational by October of this year.
"This is a very exciting project for our team; one that will see STS Aviation Services positioned as the largest and most dynamic independent MRO in the United Kingdom," says Mark Smith, President of STS Aviation Group. "As STS Aviation Services continues to grow its global footprint, we remain excited about bringing new jobs, new customers and our team's innovative aircraft maintenance solutions to Manchester."
If you would like to learn more about STS Aviation Services and the aircraft MRO solutions it provides to the global aerospace industry, please visit: www.stsaviationgroup.com
About STS Aviation Services:
STS Aviation Services operates four state-of-the-art aircraft hangars, two interior modification facilities and more than 40 line maintenance stations both state-side and aboard. These facilities, and the expert personnel that call each home, fuel the company's drive to seamlessly blend a growing portfolio of MRO services to deliver all-encompassing aircraft maintenance, engineering and modification solutions to the global aviation industry. To learn more about STS Aviation Services and what makes it the company with "Solutions to Keep You Flying," please visit www.stsaviationgroup.com or call 1-800-800-2400.
For More information, contact:
Bryan Shaw
Director of Marketing
1-800-800-2400 ext. 8521
bryan.shaw@stsaviationgroup.com