STS Aviation Services U.K. Appoints Eddie Boyce as Head of Base Maintenance in Manchester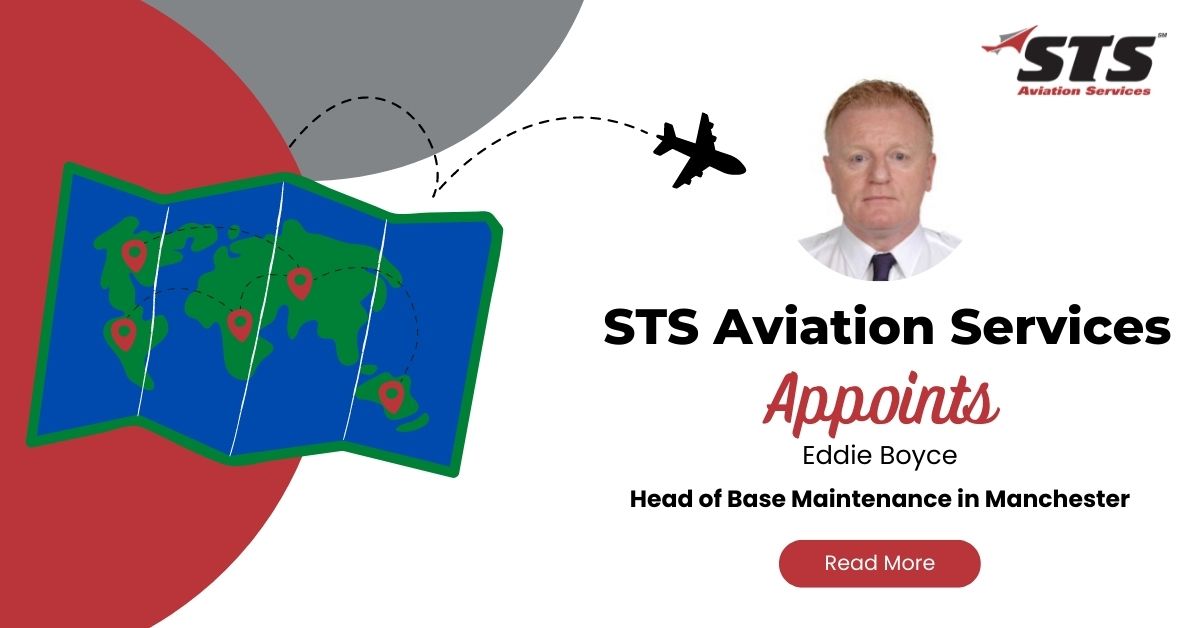 MANCHESTER, United Kingdom, July 8, 2022 — STS Aviation Services (STS), a division of STS Aviation Group and a leading MRO provider to the global aviation industry, selects Eddie Boyce to lead the team's aircraft base maintenance operations in Manchester.
Lee Burgess, VP of Civil Operations, says "I am delighted to be able to announce the appointment of Mr. Eddie Boyce as Head of Base Maintenance for our new Manchester hangar facility. Eddie's career in aviation has spanned 35 years, where he has gained significant experience in both Base and Line Maintenance environments working extensively in the U.K., Europe and Middle East. Eddie's management skills and experience will help to ensure not only that Manchester will be a huge success, but also that we have fresh ideas and initiatives to ensure that STS Aviation Services remains on its front foot and maintains its position as the United Kingdom's leading independent MRO."
Ian Bartholomew, Managing Director, adds "As we continue to grow our business and presence in the U.K., it is vitally important that we secure the best talent going forward. Eddie has vast industry knowledge and experience, and we are very pleased that he will be joining Lee and his team at such an important and exciting stage in our development as we start to stand up our new wide-body hangar facility in Manchester."
If you would like to learn more about STS Aviation Services and the aircraft MRO solutions it provides to the global aerospace industry, please visit: www.stsaviationgroup.com
About STS Aviation Services:
STS Aviation Services operates four state-of-the-art aircraft hangars, two interior modification facilities and more than 40 line maintenance stations both state-side and aboard. These facilities, and the expert personnel that call each home, fuel the company's drive to seamlessly blend a growing portfolio of MRO services to deliver all-encompassing aircraft maintenance, engineering and modification solutions to the global aviation industry. To learn more about STS Aviation Services and what makes it the company with "Solutions to Keep You Flying," please visit www.stsaviationgroup.com or call 1-800-800-2400.
For More information, contact:
Bryan Shaw
Director of Marketing
1-800-800-2400 ext. 8521
bryan.shaw@stsaviationgroup.com