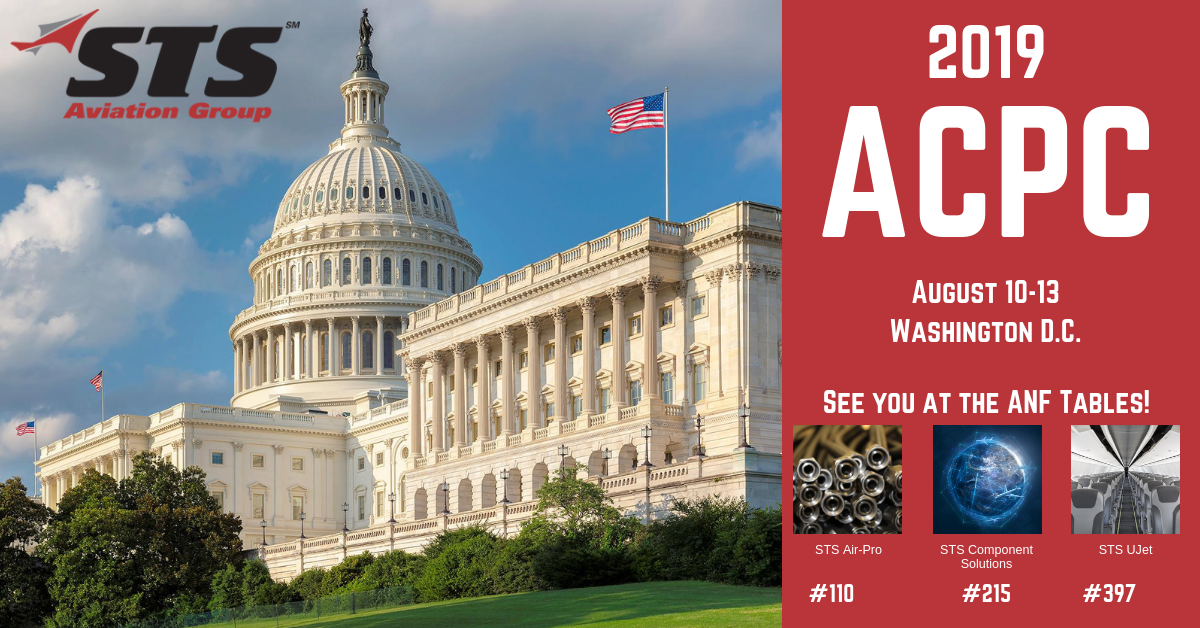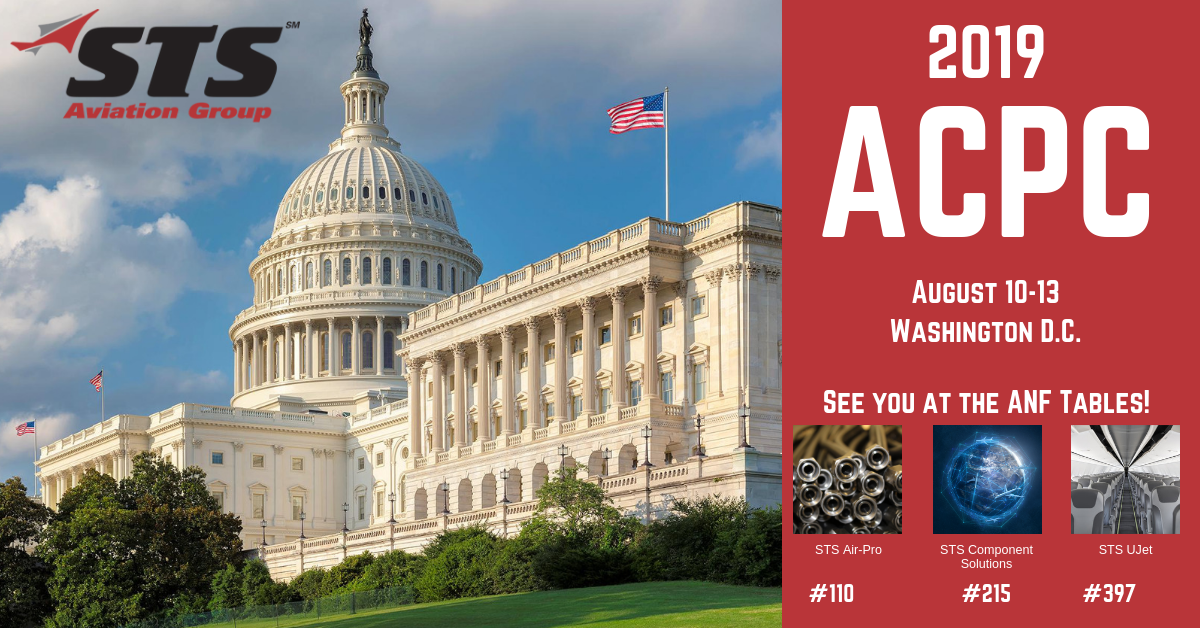 From August 10 – 13th, STS Aviation Group will be heading to Washington D.C. for the 63rd Air Carriers Purchasing Conference (ACPC) .Key members from STS Component Solutions, STS Air-Pro and STS UJet will be on site, inside Marriott Wardman Park Hotel, and available to discuss all your company's aircraft component, hose distribution & manufacture, and aircraft interiors support requirements. If you plan on attending the event, come visit the team during the Aviation Networking Forum and learn all about what makes us the company with "Solutions to Keep You Flying!"
Beginning in 1956, The ACPC has gained momentum from originally covering issues facing the regional airlines and short haul markets, to now involving all airlines of the world, both foreign and domestic. This conference attracts more than 700 suppliers annually. Airline attendees and suppliers alike can meet in one place and discuss key issues, develop relationships and network in the many social settings this conference provides.
This year's conference theme is "Personal Connections & Global Impact" according to the event website, and the ACPC definitely does an amazing job at creating opportunities to do just that! You can expect the ACPC Golf Tournament at the Laurel Hills Golf Club, many informative professional development sessions, coffee breaks, networking and meet and greets, the Airline Round Table meetings, Aviation Networking Forum, and much more.
Key members of STS Aviation Group, Tom Covella (President, STS Component Solutions), Luis Garcia (VP, STS Air-Pro), Mark Robertson (President, STS UJet) and many more STS representatives will be available to meet with during the conference to discuss any of your company's aircraft component, hose distribution & manufacture, and aircraft interiors service and support requirements. During the Aviation Networking Forum you can also find STS at the following tables:
STS Component Solutions – Table #215
STS Air-Pro – Table #110
STS UJet – Table #397
The ACPC presents unlimited amounts of networking opportunities for airlines and suppliers to build new relationships, expand on existing ones and collaborate to improve processes and technologies throughout the industry. This event is definitely the "most productive aviation conference worldwide!"
Be sure to fly by the Aviation Networking Forum inside Exhibit Hall A & B North of the Marriott Wardman Park Hotel during the conference and meet the STS team.  We really look forward to seeing you all in D.C.!