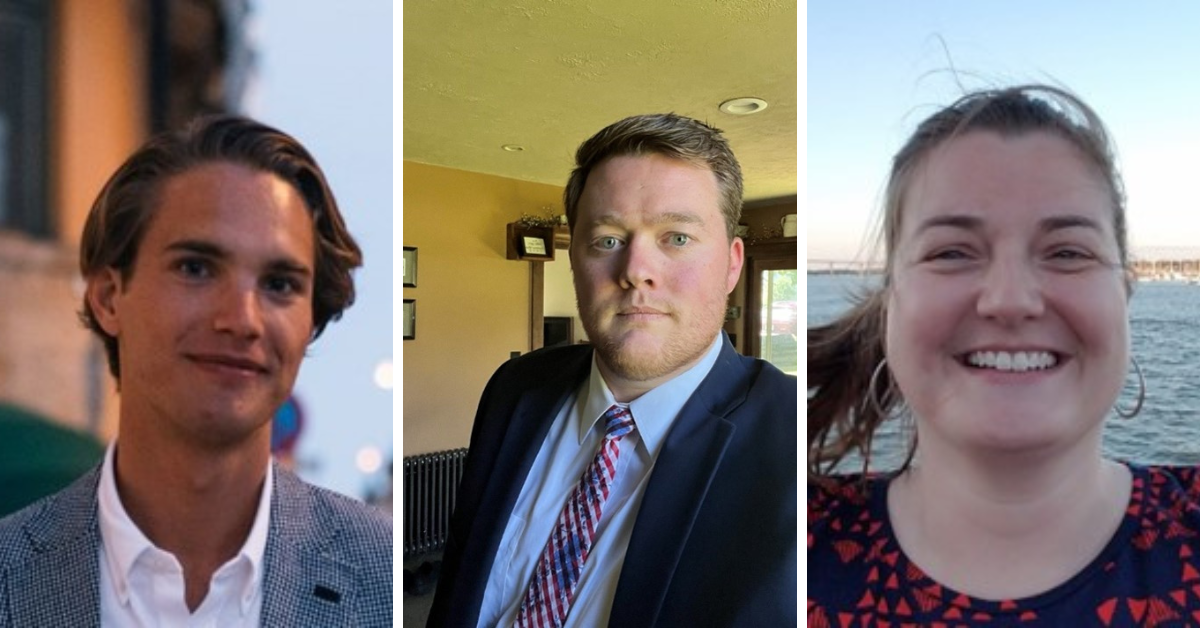 John Fasano, Director of Service Engineering :
STS Aviation Group is pleased to announce the recent promotion of John Fasano to Director of Service Engineering for STS Engineering Solutions.
A native of Stuart, Florida, John began his career at STS Engineering Solutions in 2015 after graduating Trinity College with a Bachelor's of Science in Mechanical Engineering. John applied his talents straightaway, starting his STS career as the primary Damage Tolerance (DT) Coordinator, an essential function with immediate noticeable impacts on revenue and profitability. From there he progressed quickly, managing and performing the support for DT analysis, certification and AMOCs. It was not long before John was writing most of the DT reports and developing what is now STS' in-house DT team. One of John's prouder moments was being asked to support a risk assessment program to validate a fleet's airworthiness. The content of his engineering analysis has been routinely published through Congress to substantiate the fleets continued operations.
Even with his primary duties, John has always volunteered to support the team when needed to help develop static repairs or solutions for AOG events, Heavy Maintenance visits and "Off-hours" requirements. Over the years, John has been instrumental in leading efforts to further develop and expand STS' overall engineering strengths and core capabilities.
John's knowledge and experiences along with his dedication to the team has allowed him move quickly through the ranks holding various manager roles within the group. In his new role, John will be responsible for leading STS' Service Engineering organization. In performance of his duties, John will continue to ensure that STS Engineering Solutions consistently delivers the most safe, compliant and highest quality solution to our customers always meeting or exceeding customer expectations and respective deadlines.
---
Nolan Fletcher, Director of Project Engineering:
STS Aviation Group is pleased to announce the recent promotion of Nolan Fletcher to Director of Project Engineering for STS Engineering Solutions.
Born and raised in Lisbon New York, Nolan grew up with an affinity for aviation and aerospace. This drive led Nolan to attend Embry-Riddle Aeronautical University in Daytona Beach, Florida where he graduated Magna Cum Laude with a Bachelor's of Science in Aerospace Engineering. Following graduation and wanting to avoid New York winters, Nolan accepted a position with SpaceX in Cape Canaveral Florida where he served as an essential member of their launch integration team.
Apparently looking for a challenge even harder than going to space, Nolan decided to make the move into the commercial aviation market, hiring on with STS Engineering Solutions in 2016.
Nolan spent the first several years with STS working as a structural liaison engineer. Nolan has demonstrated true initiative; always going beyond what was expected of him. He quickly became integral part of our 24/7 engineering support team. In late 2018, Nolan became more involved in STS' Special Projects division, assisting with aircraft alterations, modifications, FAA (and foreign authorities) certification, and project management. Since moving into the project team Nolan has helped to greatly expand STS' capabilities and industry presence. As Sr. Manager, Nolan took leadership over the entire Projects department, completely revamped the department's project management structure and processes, and established a more robust groundwork for future growth. As Director of the department, we will heavily rely on Nolan to continue his efforts growing the team to meet the rapidly increasing new customer demand while always maintaining the level of excellence our current partners have become accustomed too.
---
Amber North, Manager of Service Engineering:
STS Aviation Group is pleased to announce the recent promotion of Amber North to Manager of Service Engineering for STS Engineering Solutions.
Amber began her career in commercial aviation in January 2000 working through a Co-Op program with Delta Airlines while she attended Georgia Institute of Technology "Go Yellow Jackets!" This is where she fell in love with airplanes and never looked back. After graduating with her B.S. degree in Mechanical Engineering, the industry was still feeling the effects of the September 11th tragedy. Not wanting to stray from her passion for aviation Amber worked the next few years as a contractor supporting companies such as World Airways, Oliver Wyman and Delta Airlines ultimately landing at ExpressJet as their Manager of Structures Engineering. This time in her career was a perfect environment for Amber, giving her the ability to gain experience in multiple areas of aircraft engineering while still affording her the time and flexibility to raise her three adorable children.
STS was so fortunate to get to know Amber, working directly with her, as we provided engineering repairs through our support partnership with ExpressJet. We were even more fortunate to have the ability to hire Amber in early 2019. Since day one, she has proven herself irreplaceable. Whether she is mentoring our younger associate engineers, waking up at 2:00am to provide a customer with a repair or traveling the country in support of HMV or AOG or requirements, Amber works tirelessly to ensure the needs of our customers and our team are met. In her new Managerial role, Amber will oversee all the daily activities of the 24/7 service team. She will focus on the groups hiring, training and retention programs as well as managing the expedited dispatch and delivery of the ever-growing volume of repair support requests.