STS Aviation Services Promotes Justin Johnson & Richard Castillo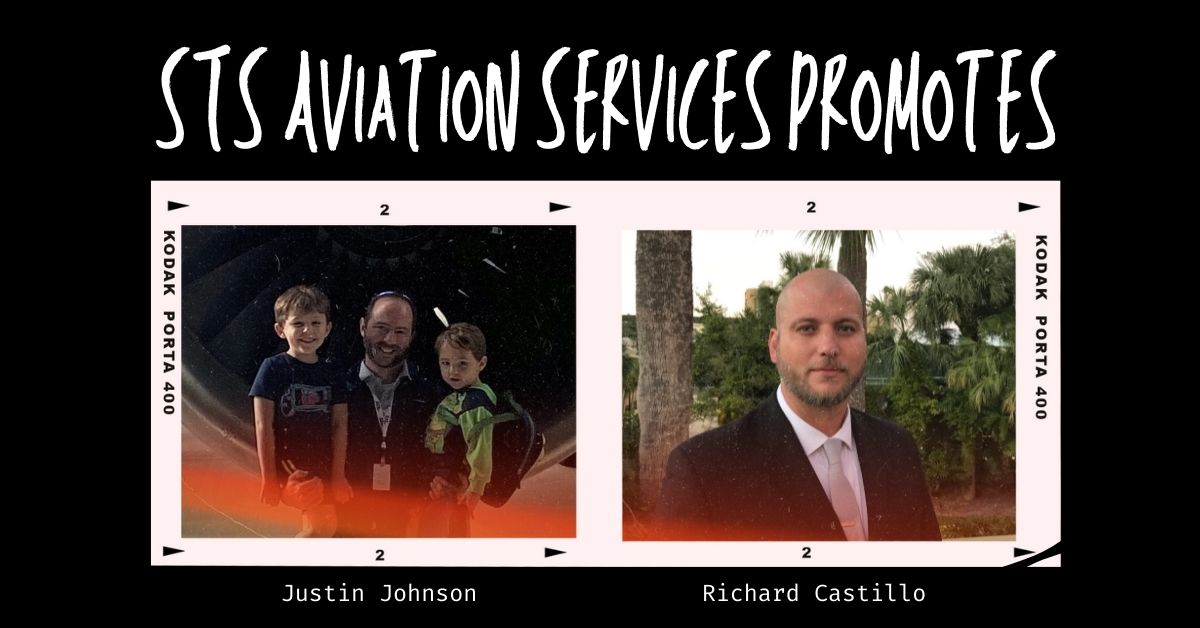 The success of the STS Aviation Services' team is dependent upon the success of its people. When one of us wins, we all win, and when we all win, we celebrate those victories together. That is why it gives us great pleasure to announce the following two promotions…
Justin Johnson has been promoted to Vice President of Logistics and Materials.
Richard Castillo has been promoted to Vice President of Operations.
Justin is now directly responsible for the material and tooling aspects of STS Aviation Services' base maintenance operation in Melbourne, Florida. Justin is graduate from the University of Alabama and has more than 15 years of industry experience in MRO materials, logistics and tooling; including previous oversight of major STC modifications in China, Canada, Costa Rica and the United States.
"I am excited for the opportunity to continue the growth of our rapidly expanding capabilities throughout our customer base and the aerospace community," sites Johnson. "By providing global solutions to our customers, we are able to increase efficiency across many aspects of the business. The success of our organization is predicated on the core values of professionalism, respect, integrity, dependability, and enthusiasm. I look forward to building on these values in my new role to achieve our common goals, objectives and customer satisfaction."
As for Richard, he is now directly responsible for the production and planning aspects of the business. He brings more than 20 years of experience to the table having previously held positions as an MRO Program Manager, Planning Manager, Contract Manager and more. In addition, Richard served in the United States Coast Guard for 12 years and is a graduate of Embry-Riddle with a B.S. degree in Aeronautics.
"It is an exciting time in our industry as well as for all of us at STS Aviation Services. Although we have faced many challenges over the past couple of years, our team has remained dedicated, focused and determined to improve, enhance, and grow our business," states Castillo. "I am honored and eager to continue this trend in my new role. The family culture and management support system here at STS is unparalleled, and I am proud to be part of the team. We are looking forward to strengthening the relationships with our current customers and welcoming new business through 2022 and beyond."
Please join us as we congratulate both Justin and Richard on their recent success. As mentioned at the top of this post, when we win, we do so together, and we couldn't be any more proud of these guys. Their work is exceptional, and their work ethic is exemplary.
Congratulations, gentleman. We are very proud of you both!