Wire Harness Repair by STS Aviation Services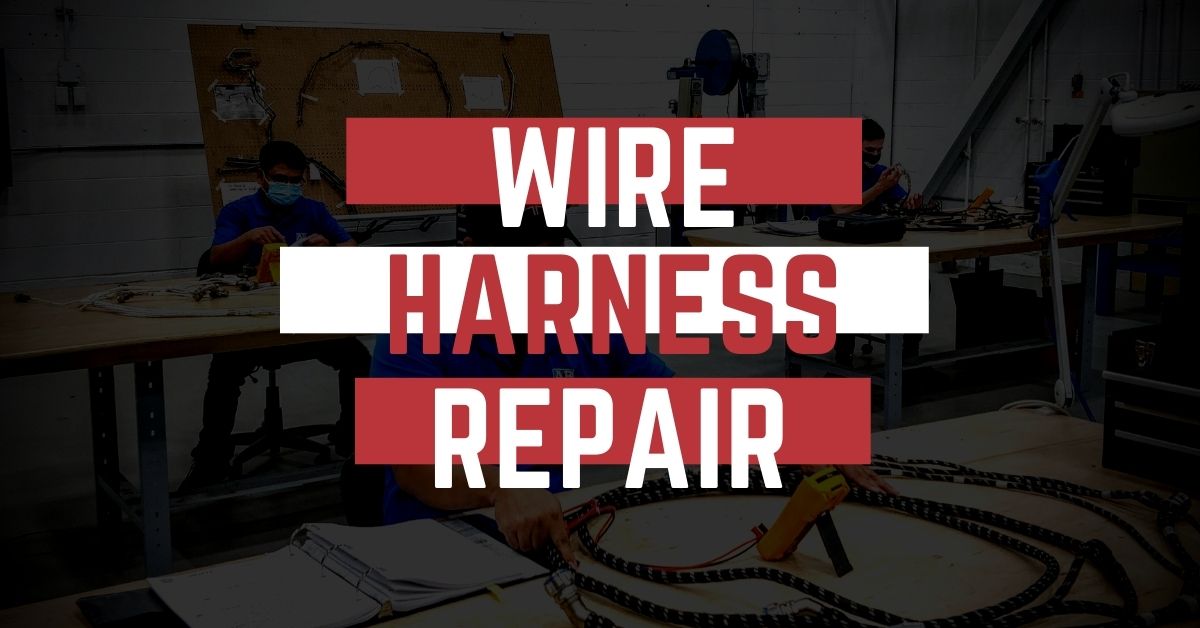 STS Aviation Services in Canada offers Airlines and MROs superior support for all electrical harness repairs from a wide array of fuselage, engine, and landing gear harness manufacturers. To learn more, download our brochure or check out the embedded version below.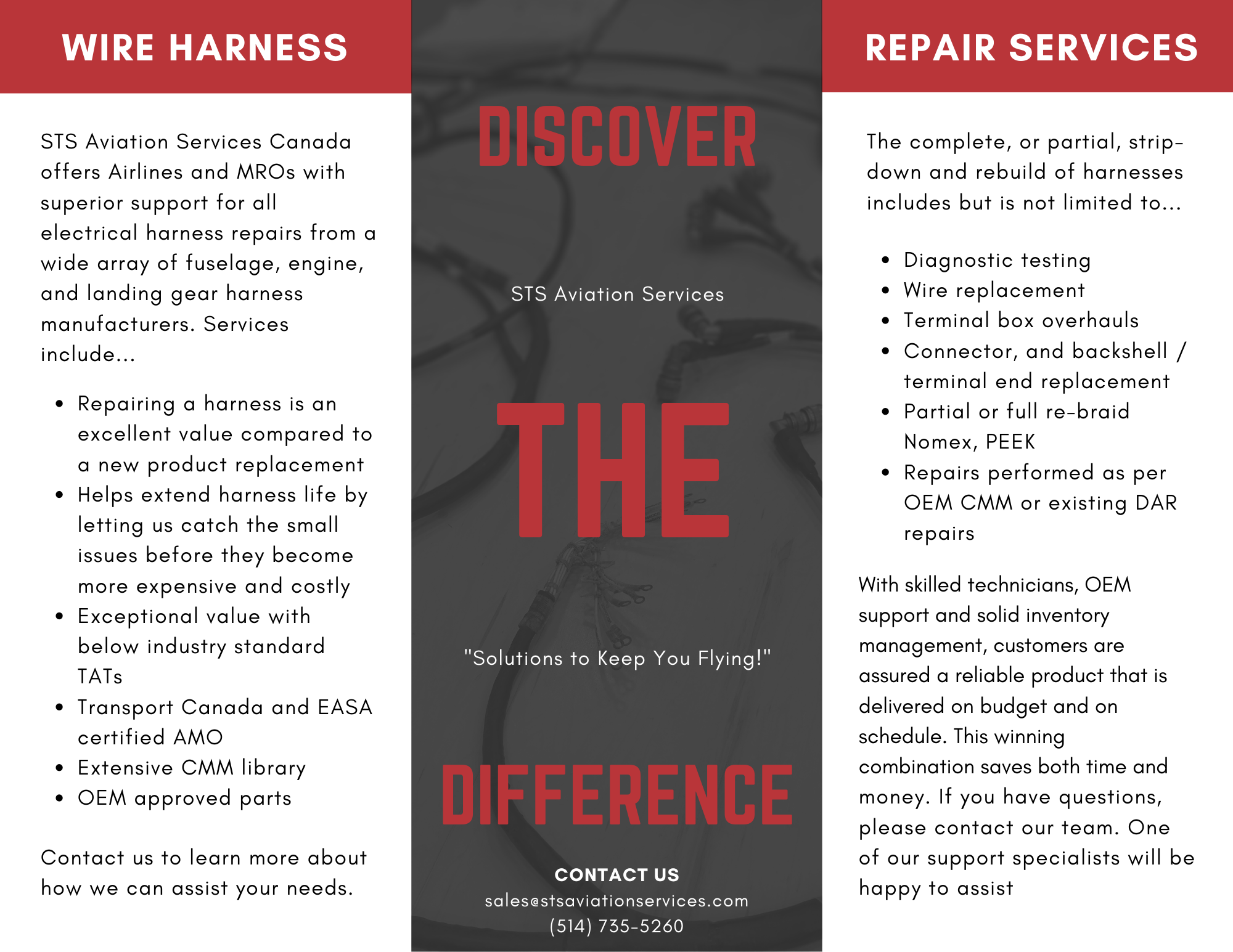 If you are interested in learning more, please contact our team at sales@stsaviationservices.com or call (514) 735-5260.