STS Aviation Group Takes Off for MRO Middle East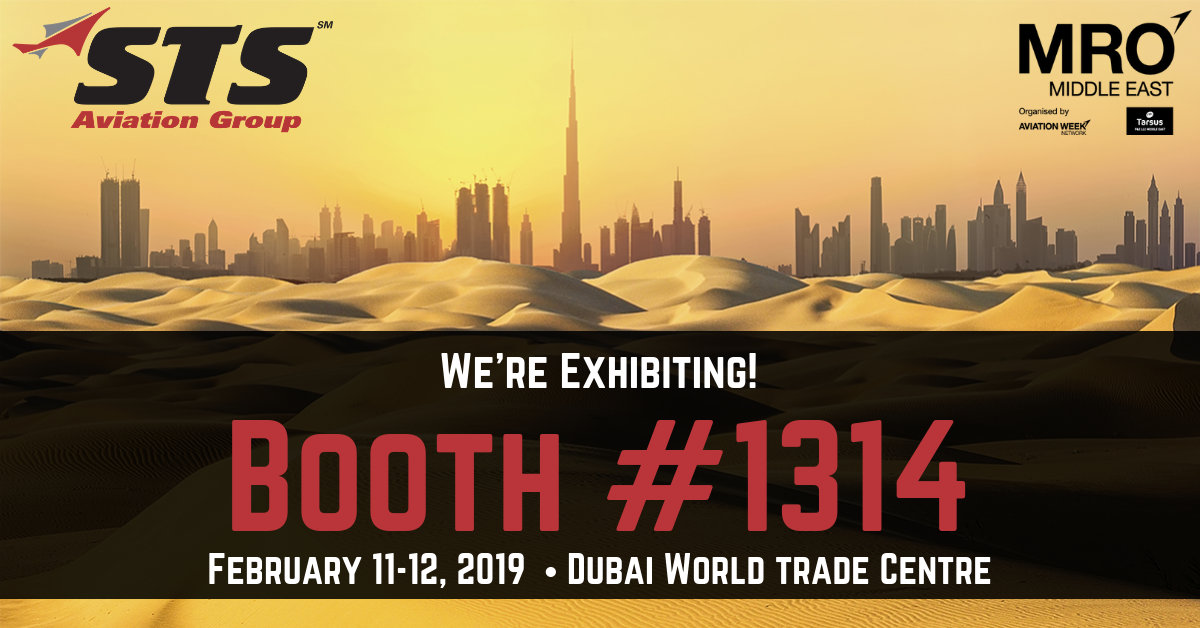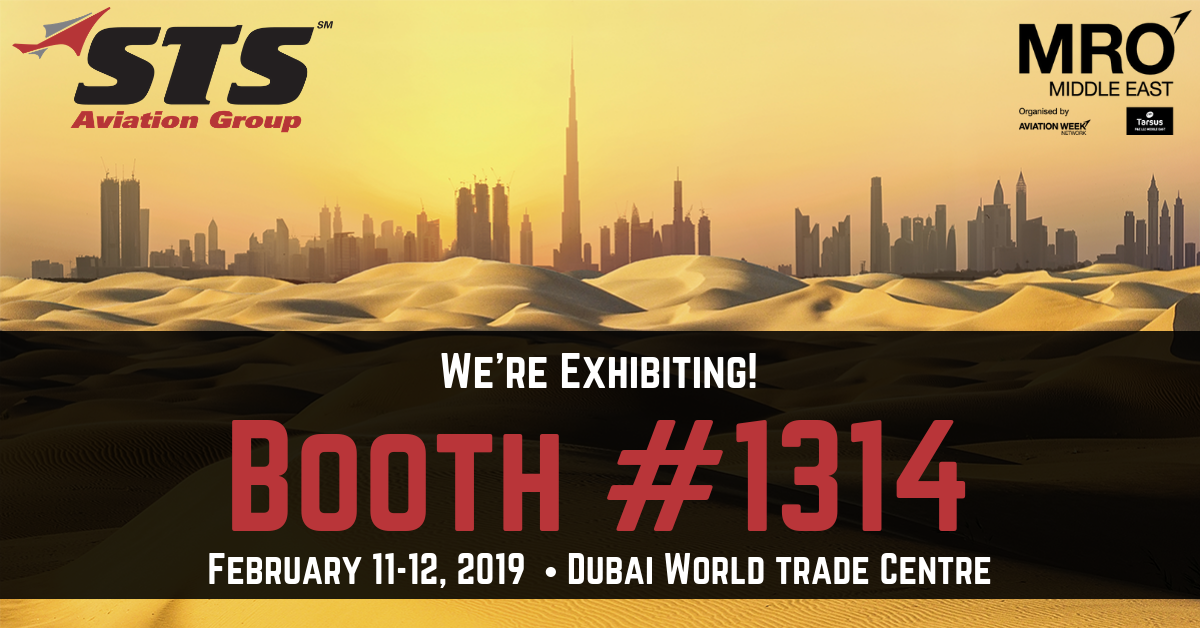 From February 11 – 12, STS Aviation Group will be exhibiting at MRO Middle East inside of the Dubai World Trade Centre.  You can find the company showcasing its full suite of OEM product lines and inventory solutions, aircraft seat services, hose manufacture & distribution capabilities as well as aircraft maintenance, engineering & modification services. If you plan on attending MRO Middle East, come meet the STS team at booth 1314, and learn all about what makes us the company with "Solutions to Keep You Flying!"  
MRO Middle East is the region's leading conference and trade show for commercial aircraft maintenance. Attendees gain the opportunity to discover the critical issues currently impacting the MRO industry while being able to engage with 4,400+ colleagues, 320 solution providers, customers, peers, and competitors from all segments of the business. With the Middle East having the second largest fleet and MRO growth rate in the world, you can't find a better place to network with the key people responsible for fostering growth within the region, developing cutting-edge technology, and propelling the MRO industry forward.
STS is excited to once again exhibit at this prestigious conference within the Gulf region of the Middle East. Since last year, STS Aviation Group has grown exponentially, and the company now consists of nine distinct divisions encompassing many service areas of the aviation industry. There is STS Technical Services, STS Engineering Solutions, STS Line Maintenance, STS Component Solutions, STS Air-Pro, STS UJet, STS Mod Center, STS AeroMod and STS GSE. From staffing your team so it can get the project done right and at an affordable price, to providing certified aircraft and engine components so you can get off the ground and back in the sky, STS continues to be a one-stop servicing center for all of your company's aviation support services and requirements.
Representatives of STS, David Ikeda (VP of Sales-EMEA, STS Component Solutions), Brian Wilson (Account Manager- EMEA, STS Air-Pro), Daniel Burgess (VP, STS AeroMod), Justin Starr (International Operations Manager, STS AeroMod) and Mark Robertson (President, STS UJet) will all be available to discuss your company's aircraft inventory and modification requirements.
MRO Middle East's specific focus on commercial aircraft MRO ensures the buyers and solution providers you want to meet will be there. With upwards of 3,750 commercial MRO professionals, exhibitors and attendees from over 70 countries, MRO Middle East is the best place to view and test the industry's newest cutting-edge MRO solutions and services.
Remember to fly by Booth 1314 and meet the STS team. We look forward to seeing you in Dubai!