STS Aviation Services Launches its Newly-Formed Apprenticeship Scheme in the United Kingdom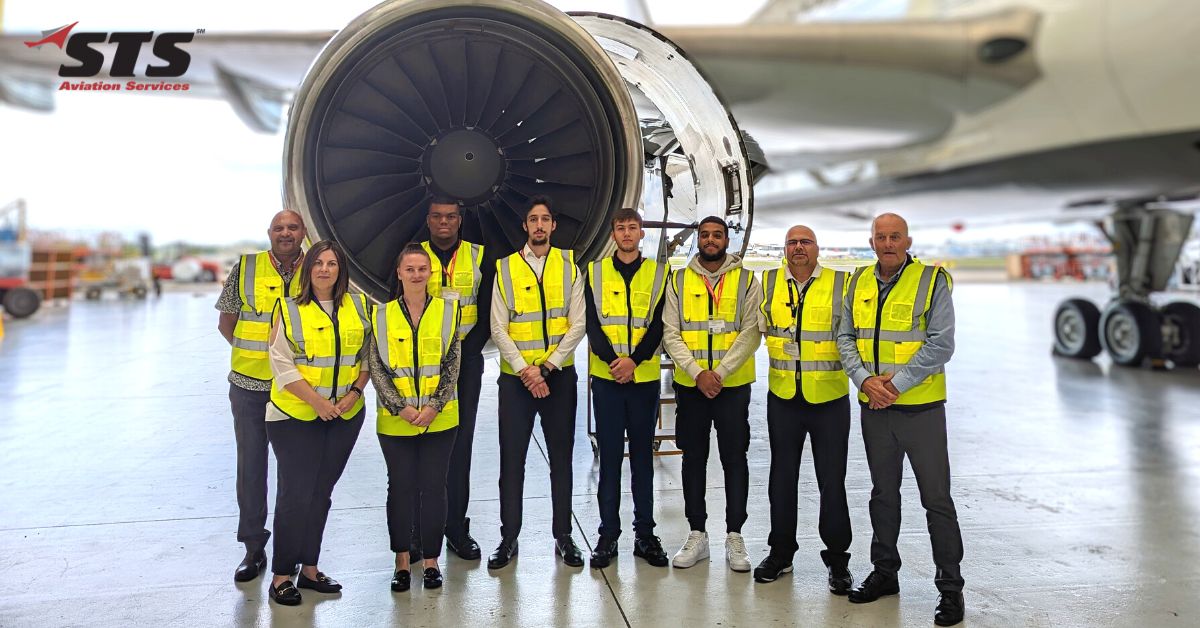 BIRMINGHAM, September 16, 2022 — STS Aviation Services (STS), a division of STS Aviation Group and a leading aircraft maintenance, repair and overhaul provider to the global aviation industry, is pleased to announce the launch of its newly formed Apprenticeship Scheme. The scheme will last for 4 years and culminates in Engineers qualifying for their engineer licenses.
Working alongside highly-skilled engineers within STS Aviation Services, the trainees have a fantastic opportunity to learn best practices on both legacy and next-generation aircraft.
Imogen Day, STS Aviation Services' VP of Human Resources says, "When looking for a college to support our flagship scheme, there was no greater place that Solihull College who are well versed in aviation apprenticeships schemes. The scheme is four years in duration, with a mix of college attendance and working within the many areas of STS to include maintenance, design, logistics, planning, safety & compliance. From the many applicants we've seen, we have selected 5 trainees to start this year – each to be mentored and coached along the way by our skilled Engineers who are equally enthused by this scheme and wanting to help."
"I cannot tell you how delighted I am that STS is now introducing this scheme, one of very few that exist in UK aviation," states Mick Adams, STS Aviation Services' CEO in the United Kingdom. Our company is determined to build for the long term, and bringing these trainees into such an exciting industry presents wonderful opportunities for them to grow their careers and advance. In today's aviation market, there is a severe lack of aerospace engineers, and we have to do what needs to be done to address this. I had the pleasure of meeting all of the apprentices yesterday, and I took the opportunity to provide some colour as to the future opportunities. When doing so, I could sense the excitement and passion they have to learn. STS Aviation Services will encourage this further by exposing them to all facets of MRO in both the commercial and military sectors."
If you would like to learn more about STS Aviation Services and the global MRO solutions the company provides, please visit: www.stsaviationgroup.com
About STS Aviation Services:
STS Aviation Services operates four state-of-the-art aircraft hangars, two interior modification facilities and more than 40 line maintenance stations in the USA and internationally. These facilities, and the expert personnel that call each home, fuel the company's drive to a seamless blend and a growing portfolio of MRO services to deliver to an all-encompassing aircraft maintenance, engineering and modification solutions package to the global aviation industry. To learn more about STS Aviation Services and what makes it the company with "Solutions to Keep You Flying," please visit www.stsaviationgroup.com or call 1-800-800-2400.
For More information, contact:
Bryan Shaw
Director of Marketing
1-800-800-2400 ext. 8521
bryan.shaw@stsaviationgroup.com