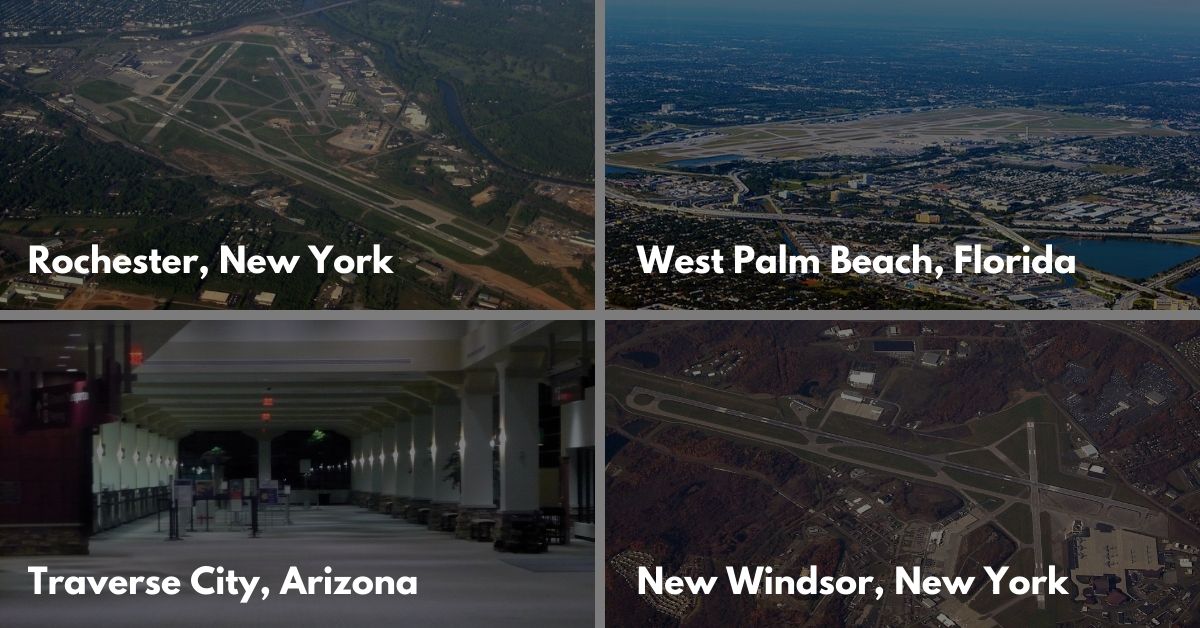 Jensen Beach, Florida, June 17, 2022 — STS Line Maintenance (STS), a division of STS Aviation Group and the largest line maintenance service provider in the United States, is gearing up to open four new line maintenance stations this summer at the following airports; Rochester, New York (ROC), Traverse City, Michigan (TVC), New Windsor, New York (SWF) and West Palm Beach, Florida (PBI).
"STS Line Maintenance continues to grow it's active network," says Robby Bush, Sr. Vice President and General Manager of STS Line Maintenance. "And with each new station we add, we create jobs. In fact, we've already kicked off our recruiting efforts in Rochester, and we anticipate that an additional 100 or so positions will come online very soon in Rochester, Traverse City, New Windsor and West Palm Beach."
The four new stations STS Line Maintenance is set to open this summer will create a plethora of unique career opportunities for aircraft maintenance professionals interested in working on the flightline in New York, Michigan or Florida. All current STS Line Maintenance career opportunities are available online, and if you would like to learn more about each, please click here.
"I am so proud of the STS Line Maintenance team," says Mark Smith, President of STS Aviation Group. "This crew stared adversity in the face during the height of the COVID-19 pandemic, and they came out stronger on the other side. In fact, with the addition of the Rochester, Traverse City, New Windsor and West Palm Beach stations, we now operate more line maintenance facilities across the United States than any other company, and given all the industry ups and downs over the past few years, that's quite the achievement."
To learn more about STS Line Maintenance and the robust aircraft maintenance solutions it provides, please visit: www.stsaviationgroup.com
About STS Line Maintenance:
STS Line Maintenance operates 42 line maintenance stations throughout the United States, Bahamas, United Kingdom and France. At each of these stations, our team(s) offer a full range of support services, FAA / DER engineering assistance, AOG response teams and enhanced reliability through rapid response times. Skilled Technicians stand ready to handle RON maintenance, turnaround checks, non-routine discrepancy reports and ground equipment maintenance via scheduled or on-call action. To learn more, visit our website.
Media Contact:
Bryan Shaw
Director of Marketing
1-800-800-2400 ext. 8521
bryan.shaw@stsaviationgroup.com