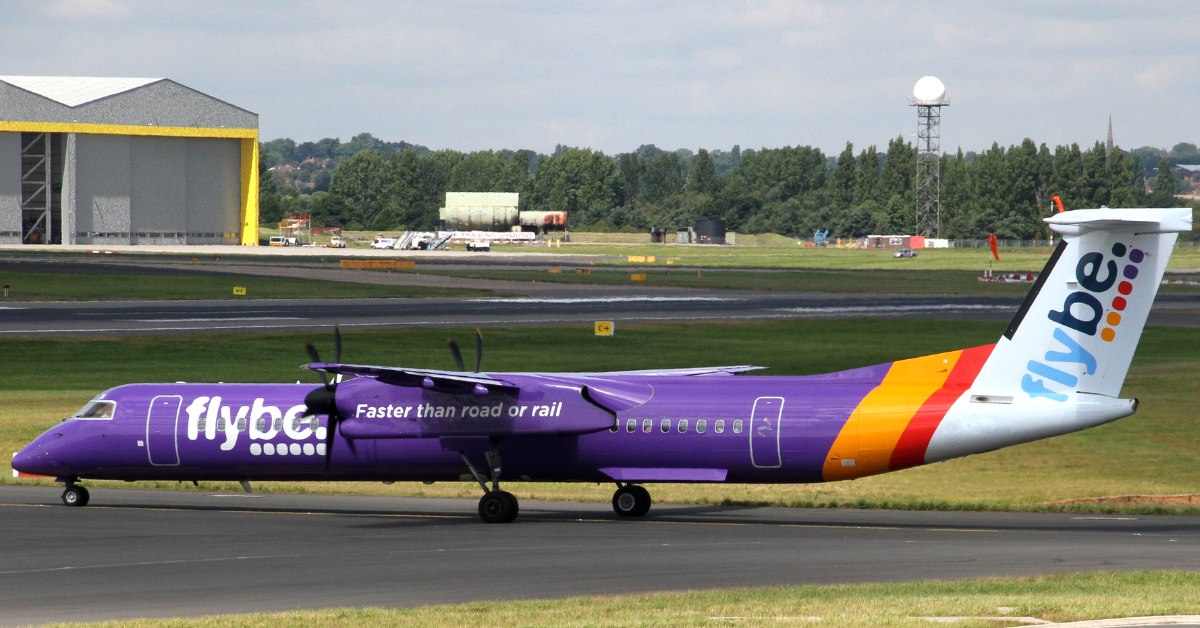 BIRMINGHAM, United Kingdom, April 22, 2022 — STS Aviation Services (STS), a division of STS Aviation Group and a leading aircraft maintenance, repair and overhaul provider to the global aviation industry, has been selected as a long-term partner by Flybe Ltd to provide MRO support services at various locations throughout the United Kingdom.
Ian Bartholomew, Senior Vice President of Commercial & Business Development for STS Aviation Services, says "We are extremely pleased that Flybe has selected STS as its primary maintenance provider, and we very much look forward to growing together over the years to come."
Ron Karger, Chief Technical Officer for Flybe, comments, "We are excited to be working with STS Aviation Services as our primary maintenance provider. We have been working closely with the STS team for several months now, and we're looking forward to building on that relationship to ensure world-class reliability for the new Flybe fleet, which will be made up of De Havilland Canada Dash 8-Q400 aircraft."
"This full-service solution created and dedicated to Flybe by STS Aviation Services is testament to our ability to understand what the customer wants," states Colby Payne, Head of Sales for STS Aviation Services. "The entire STS team is delighted to have been chosen, and selected, by Flybe for all things aircraft maintenance / logistics related."
To learn more about STS Aviation Services and the nose-to-tail aircraft maintenance solutions it provides to the global aerospace industry, please visit: www.stsaviationgroup.com
For more information about Flybe, visit www.flybe.com.
About STS Aviation Services:
STS Aviation Services also operates three state-of-the-art aircraft hangars, two interior modification facilities and more than 40 line maintenance stations in the USA and internationally. These facilities, and the expert personnel that call each home, fuel the company's drive to a seamless blend and a growing portfolio of MRO services to deliver to an all-encompassing aircraft maintenance, engineering and modification solutions package to the global aviation industry. To learn more about STS Aviation Services and what makes it the company with "Solutions to Keep You Flying," please visit www.stsaviationgroup.com or call 1-800-800-2400.
About Flybe Ltd
Established in April 2021, Flybe Ltd is one of the UK's newest airlines. The company will operate flights throughout the UK and EU with operations scheduled to begin in April of 2022. Flybe expects to play a crucial role creating valuable jobs, connecting communities, and helping restart local economies across the UK after it launches. Flybe's planned fleet of 32 fast, quiet, and CO2-efficient Dash 8-400 planes are almost as fast as regional jets, but they are quieter and emit 35% less CO2 on a per seat basis.
For More Information, Please Contact:
Bryan Shaw
Director of Marketing
STS Aviation Group
1-800-800-2400 ext. 8521
bryan.shaw@stsaviationgroup.com