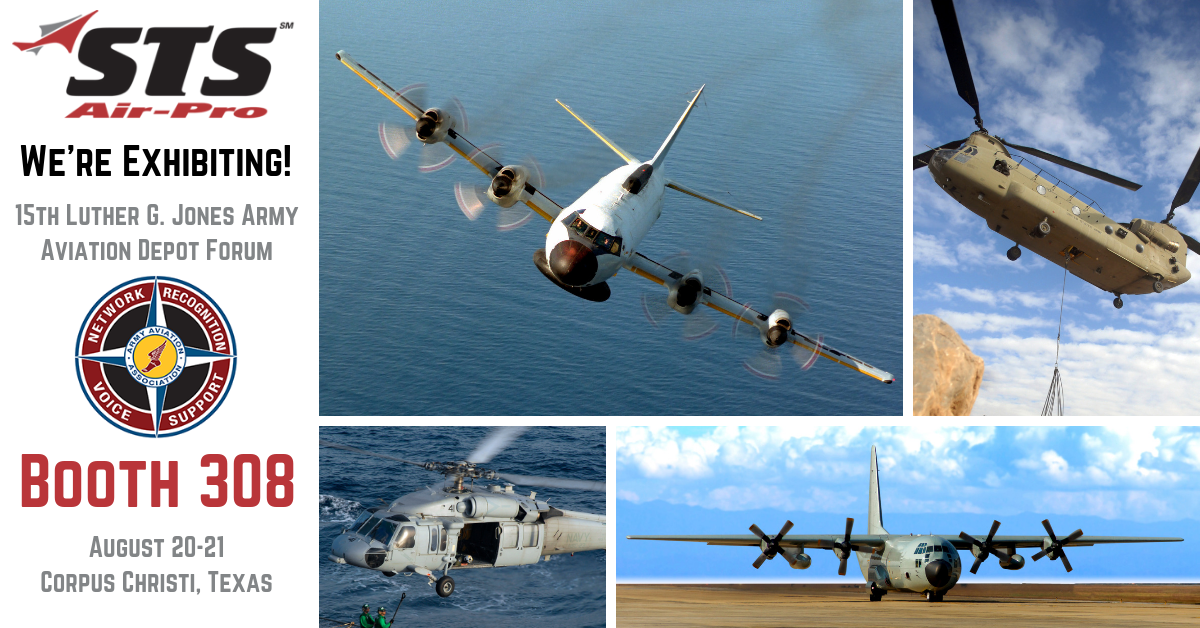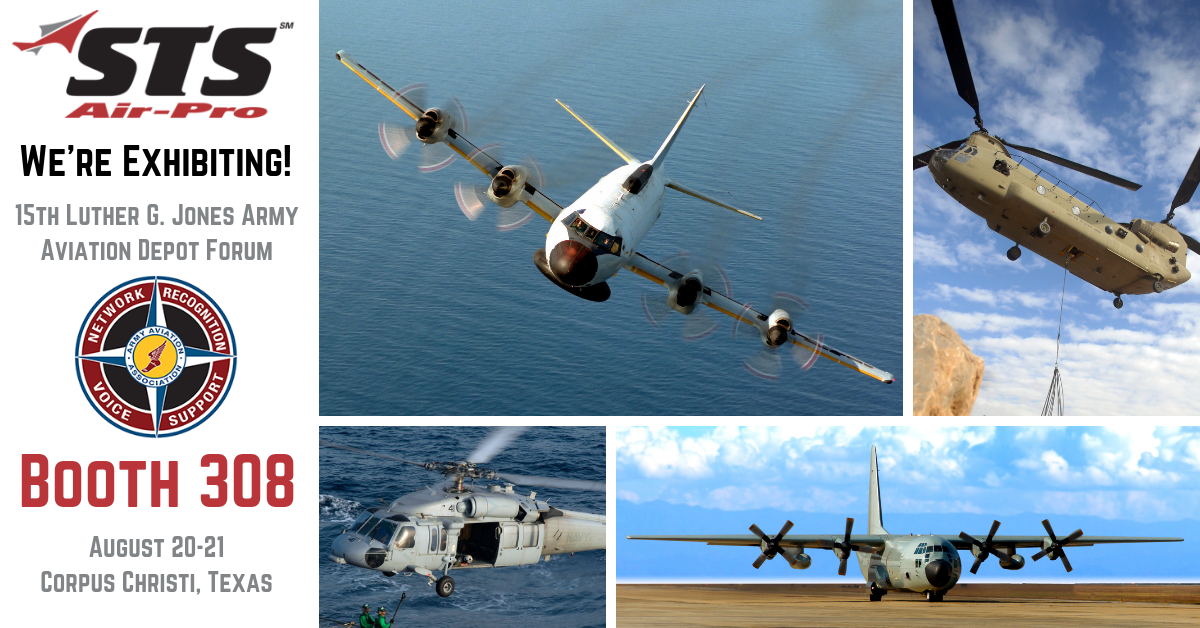 From August 20th-21st, STS Aviation Group will be heading to Corpus Christi, Texas where the company is set to exhibit for the first time ever at the 15th Luther G. Jones Army Aviation Depot Forum! STS Air-Pro will be on the ground, inside Congressman Solomon Ortiz Center, and available to discuss all of your company's military and aerospace hose manufacture/distribution service and support requirements. If you plan on attending the event, come meet us at Booth 308 and learn all about what makes us the company with "Solutions to Keep You Flying!"
This 2-day event is focused on Army Aviation Maintenance & Sustainment. Attendees are provided the opportunity to exchange ideas and solutions to enhance awareness and gain efficiencies in the field. There are also many great chances for attendees to network with colleagues, peers and key defense industry leaders.
Conference organizers say this forum attracts 400 attendees and over 25 exhibitors within the military/ government industry. You can expect various panels on topics such as Field Maintenance in Strategic Support of MDO, Sustainment Workforce Development, Technology Initiatives to Support MDO and much more. Other event aspects include networking breaks, an awards dinner and even the Corpus Christi Army Depot (CCAD) Orientation Tour. You can view the event's full agenda here.
David Burgett (Senior Manager of Military & Technical Sales, STS Air-Pro) will be available to meet with during the conference to discuss any of your company's military and aerospace hose manufacture / distribution service and support requirements.
This conference is sure to shape aviation sustainment within military and government aerospace organizations.
Be sure to fly by Booth 308 during the exhibition and meet the STS team.  We really look forward to seeing you all in Texas!