STS Aviation Services Creates 60 Jobs in Birmingham to Support Aircraft Conversion Work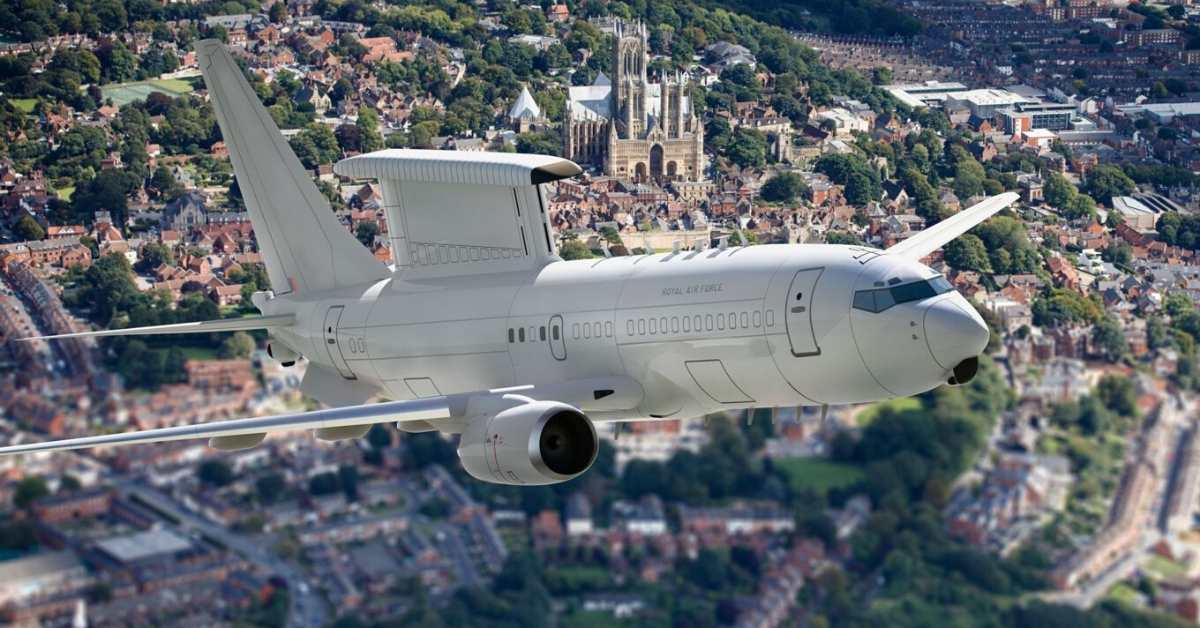 BIRMINGHAM, September 30, 2020 — STS Aviation Services, a division of STS Aviation Group and a leading aircraft maintenance, repair and overhaul (MRO) provider to the global aviation industry, has hired 60 aircraft maintenance professionals in Birmingham to support conversion work on the United Kingdom's fleet of Wedgetail Airborne Early Warning (AEW) MK1 aircraft.
"We are committed to hiring locally for this project, and so far the response has been incredible," said Imogen Day, Director of Human Resources for STS Aviation Services in the United Kingdom. "Over the next few months we will hire approximately 50 more people to support the required conversion work, and we are also in the early stages of creating internship opportunities and apprenticeship programmes as our team looks to partner with educational institutions in and around the West Midlands."
More than half of the 30 Boeing employees who will be based in Birmingham are already on site alongside their STS colleagues as preparation work ramps up this year. These Birmingham-based employees will join the 50 Boeing employees already working on the Wedgetail programme throughout the UK.
The Wedgetail conversion programme was recently awarded to STS Aviation Services by Boeing and it will call upon both STS and Boeing teams to transform multiple 737 Next Generation aircraft into a modern airborne battle management fleet. The new Wedgetails will protect the UK through tracking airborne and maritime threats and directing fighter jets and warships. Work for this project will be carried out at STS Aviation Services' expanding, state-of-the-art aircraft maintenance facility located at Birmingham Airport (BHX).
"Our team's commitment to source local candidates, particularly during a pandemic and at such a difficult time, gives me a great sense of pride" said Mick Adams, Senior Vice President and CEO of STS Aviation Services. "Not only does this conversion programme balance our company's portfolio perfectly, it will soon give many people in the West Midlands expanded opportunities for apprenticeships, internships and full-time jobs at our Birmingham Airport facility."
STS Aviation Services is promoting careers associated with the Wedgetail conversion programme on its online jobs board. Those interested in being considered for a position are encouraged to learn more and apply online directly. Candidates are also welcome to send CVs to recruitment@stsaviationservices.com.
About STS Aviation Services:
STS Aviation Services operates three state-of-the-art aircraft hangars, two interior modification facilities and more than 40 line maintenance stations in the USA and internationally. These facilities, and the expert personnel that call each home, fuel the company's drive to seamlessly blend a growing portfolio of MRO services to deliver all-encompassing aircraft maintenance, engineering and modification solutions to the global aviation industry. To learn more about STS Aviation Services and what makes it the company with "Solutions to Keep You Flying," please visit www.stsaviationgroup.com or call 1-800-800-2400.
For More information, contact:
Bryan Shaw
Director of Marketing
1-800-800-2400 ext. 8521
bryan.shaw@stsaviationgroup.com