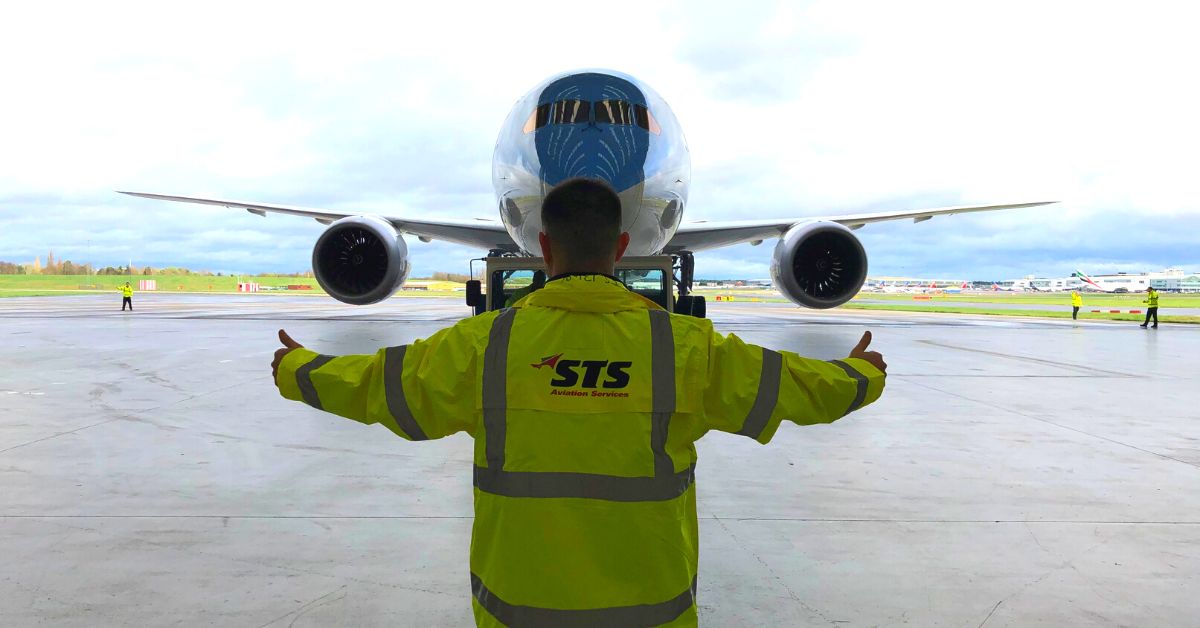 BIRMINGHAM, United Kingdom, October 20, 2022 — STS Aviation Services (STS), a division of STS Aviation Group and a leading aircraft maintenance provider to the global aviation industry, signs a three-year agreement with the highly-regarded Part 147 Training provider, CATTS.
CATTS' Part 147 training program will be fully integrated into STS Aviation Services' U.K. operations. The program will provide a turnkey solution for all STS' its technical training needs.
"Having a training partner fully integrated with the business is essential to our growth strategy and shows our determination to develop our people to be the best," states Malcolm Welsby, Vice President Safety & Compliance for STS Aviation Services in Europe. "I am delighted to be working with CATTS. Their team has shown the flexibility with quality and standards that we require as they provide access to multiple aircraft types."
David Owen, Managing Director and Founder of CATTS, says, "We are delighted to be selected as STS Aviation Services training partner. CATTS has been providing training to both industry and regulators over the past 18 years, and we see ourselves as a perfect fit for STS. We look forward to opening further growth opportunities for both companies."
"Having this agreement in place is more than training in itself… it shows STS Aviation Services' strategy and understanding of the need to provide planned career paths for its Engineers, Technicians, Mechanics and those working in various support capacities," states Mick Adams Chief Executive Officer of STS Aviation Services in Europe. "In today's world, people looking for jobs have a choice, and STS will continue to differentiate itself by way of investing in, and supporting, those who wish to grow their careers within our organization. CATTS is the ideal partner to join us on this journey and will be instrumental in providing carefully thought through training and development plans to make sure that we truly are the best MRO in Europe."
If you would like to learn more about STS Aviation Services and the global MRO solutions the company provides, please visit: www.stsaviationgroup.com
If you would like to learn more about CATTS, please visit: www.catts.org.uk
About STS Aviation Services:
STS Aviation Services operates four state-of-the-art aircraft hangars, two interior modification facilities and more than 42 line maintenance stations in the USA and internationally. These facilities, and the expert personnel that call each home, fuel the company's drive to a seamless blend and a growing portfolio of MRO services to deliver to an all-encompassing aircraft maintenance, engineering and modification solutions package to the global aviation industry.
To learn more about STS Aviation Services and what makes it the company with "Solutions to Keep You Flying," please visit www.stsaviationgroup.com or call 1-800-800-2400.
About CATTS:
CATTS is the largest independent Part-147 training organization based in the United Kingdom. Currently approved by the UK CAA, EASA and GCAA our services include Theoretical and Practical training on most popular passenger aircraft in use today. In addition, CATTS are leaders in industry-based Part 145 training such as, EGR, Borescope, Gen Fam's, HF, EWIS etc. We also offer 'online training' via our web-based portal.
Our services are delivered internationally to some of the world's favorite airlines and largest UAE based operators, Royal flights, government and military operators and more recently to local national aviation regulators. Our market sustains year on year growth as we continue to provide high-quality training services at an affordable cost to the industry.
To learn more about CATTS and what we can offer your business in terms of development and training. Please email us at admin@catts.org.uk or call our head office today on 01565 653 745
For more information, contact:
Bryan Shaw
Director of Marketing
1-800-800-2400 ext. 8521
bryan.shaw@stsaviationgroup.com