STS Line Maintenance Opens New Station at CMH Airport in Columbus, Ohio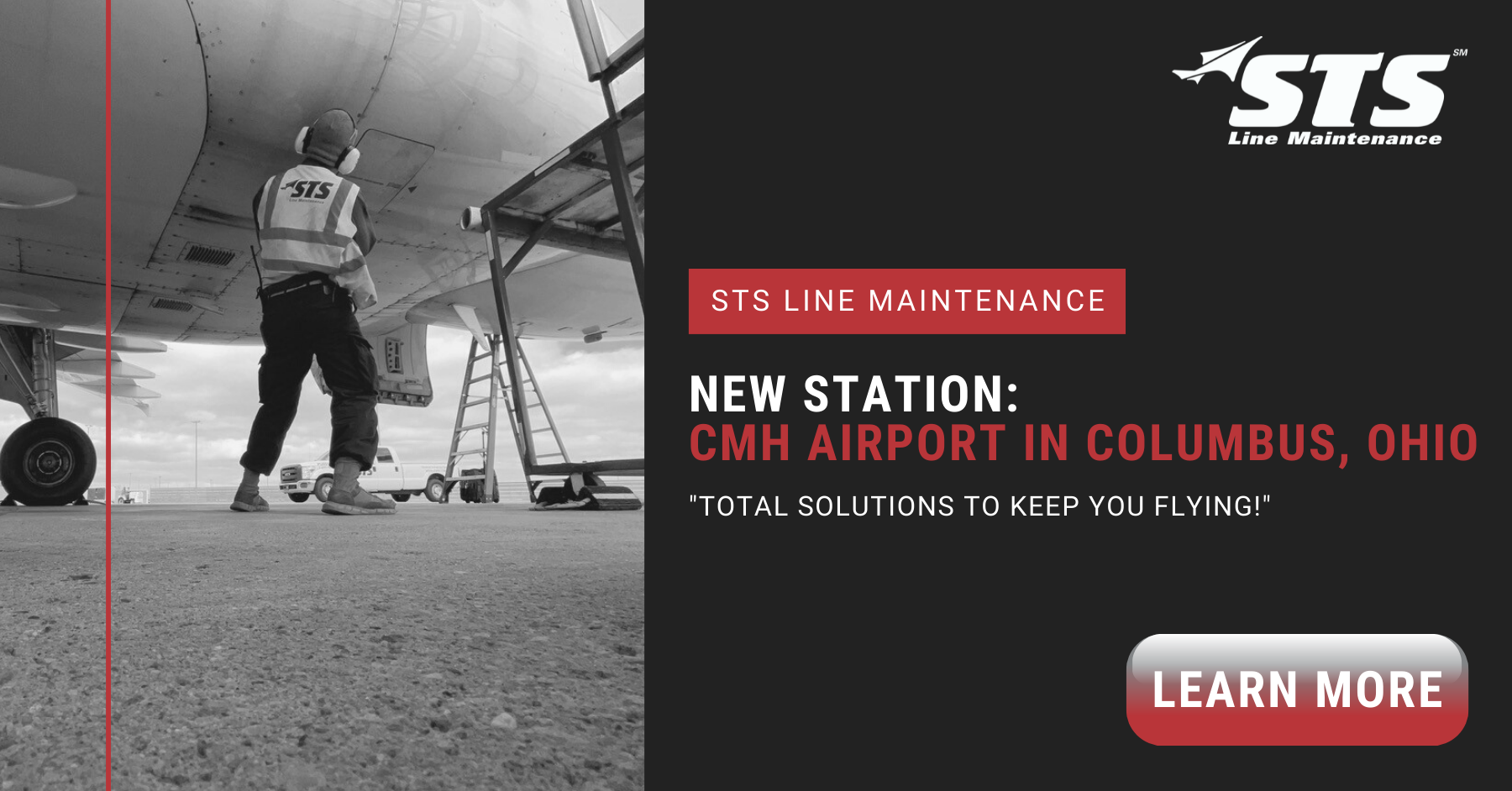 Jensen Beach, Florida, October 19, 2021 — STS Line Maintenance (STS), a division of STS Aviation Group and one of the world's leading Aircraft Maintenance providers, opens a new line maintenance station at CMH Airport in Columbus, Ohio.
"The expansion of STS Line Maintenance continues, and with the addition of the new Columbus station, that makes 37 stations in total," communicates Mark Smith, President of STS Aviation Group. "As is the case with most new stations that we open, our clients reached out and requested our award-winning aircraft maintenance services in Columbus. And after careful consideration and months of planning, the new station is now open and already repairing aircraft."
STS Line Maintenance's station in Columbus will be open seven days a week, and the on-ground team has the ability to store spare parts on property, which adds a significant increase to the overall cost-saving's benefits STS is able to deliver to its customers.
"This is another exciting step for us at STS Line Maintenance. As our company continues to expand its global reach, we will continue to provide the aerospace industry with cost-effective aircraft maintenance solutions at every turn," states Robby Bush, Vice President and General Manager of STS Line Maintenance.
To learn more about STS Line Maintenance and the robust aircraft maintenance solutions it provides, please visit: www.stsaviationgroup.com
About STS Line Maintenance:
STS Line Maintenance operates 37 line maintenance stations throughout the United States, Bahamas, United Kingdom and France. At each of these stations, our team(s) offer a full range of support services, FAA / DER engineering assistance, AOG response teams and enhanced reliability through rapid response times. Skilled Technicians stand ready to handle RON maintenance, turnaround checks, non-routine discrepancy reports and ground equipment maintenance via scheduled or on-call action. To learn more, please visit our website.
CMH Station Contact:
Josh Cherry
Station Manager
(614) 580-8339
cmhmgr@stslm.com
Media Contact:
Bryan Shaw
Director of Marketing
1-800-800-2400 ext. 8521
bryan.shaw@stsaviationgroup.com